Bayern Munich: The German Manchester United?
1.51K //
01 Mar 2013, 14:00 IST
17 points clear in the Bundesliga, 3 away goals in the bag against an erratic Arsenal in the last 16 of the Champions League, winners of the DFL-Supercup, and as of Wednesday, in the semifinals of the DFB-Pokal.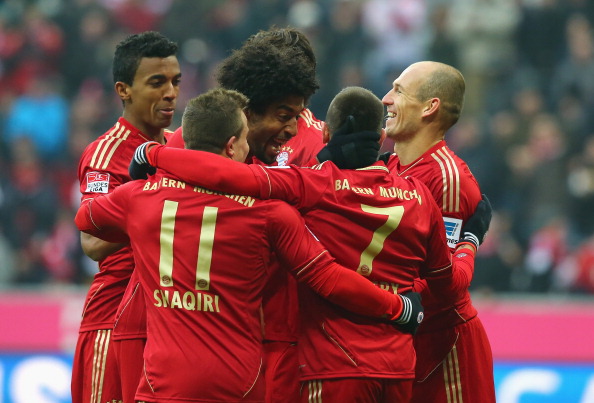 Barring a very improbable disintegration, this powerhouse of a football team seem to have the Fußball-Bundesliga all tied up in February. They are clearly odds-on favorites to go all the way to Wembley in the Champions League come May, in what would be their third time in four years if they manage to do so. And with Arjen Robben scoring the solitary goal in a 1-0 victory against last year's double-winners Borussia Dortmund, they are almost certain to come through as winners in the DFB-Pokal as well.
With Jupp Heynckes calling it quits at the end of this season, they have already found a worthy successor in the youngest Champions League winning manager in the world, a man who finished his first season as a manager with a treble at Barcelona, Pep Guardiola.
Let's cut to the chase here – it's an absolutely wonderful time to be a Bayern Munich supporter.
Bayern have been applauded for the entirety of this football season; and with good reason. They started the season winning nine matches on the trot, they've dropped just 2 points and have conceded just 1 goal in 11 away games so far this season, and have conceded only 8 goals in the Bundesliga after 23 games. It is an understatement to say that these are staggering figures for a club to hold in February, with just 11 games left in the 2012-13 Bundesliga season.
All that being said, it's hard to assume that they're not going to get better with Pep Guardiola at the helm next year – even if defining "better" in comparison to their current form is ridiculously hard.
Interestingly enough, with celebrities ranging from Basketballer Pau Gasol to Frank de Boer all giving Guardiola's move to Bayern Munich their stamp of approval, what stood out was what a certain (arguably forgotten) player that played for Bayern Munich at one point in his career said:
"I think it is a smart move from Guardiola. Not many clubs have the stability and structure of Bayern. They are the Manchester United of Germany."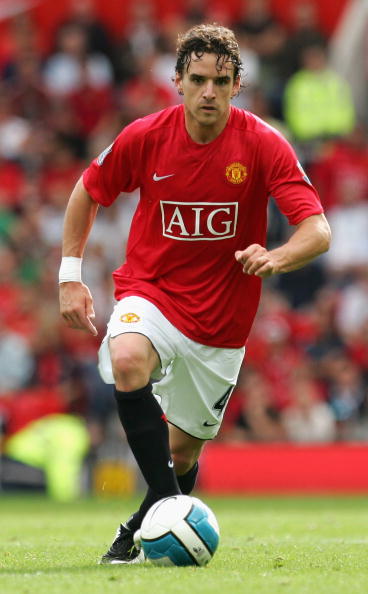 While some might disagree with Owen Hargreaves, his claim isn't necessarily incorrect. Coming from a player who's played at both Manchester United and Bayern Munich, it would be harsh to say that he doesn't knows what he's talking about.
Yes, Bayern aren't owned by American owners who've saddled the club in debt. And yes, they've managed to bring in quality players from their youth setup who have dazzled from the very beginning. While Manchester United have promising young players in Cleverley, Welbeck and Zaha next season, they simply do not match up to the quality of players like Muller or Kroos.
These might be a few reasons among others to back the claim that Bayern Munich and Manchester United are not similar. But could there be more reasons that are plausibly more persuasive in the case for Bayern Munich being the German Manchester United?
Squad breakup
In Philipp Lahm and Bastian Schweinsteiger, Bayern have vastly experienced quality players who've come out of the youth ranks at Bayern and have been at the club for a long time. This is similar (to a certain extent) to how Manchester United have Ryan Giggs, Darren Fletcher and Paul Scholes.
In Thomas Muller, David Alaba, Toni Kroos, and Holger Badstuber, Bayern have quality players who've only recently come out of Bayern's youth system and are making a mark on their first-team. This is similar to how Jonny Evans, Danny Welbeck and Tom Cleverley are slowly but surely finding their way into Sir Alex Ferguson's first-team. All of the aforementioned players have had roughly 20-30 appearances this season for their respective teams and are all well on their way to cementing first-team spots for themselves.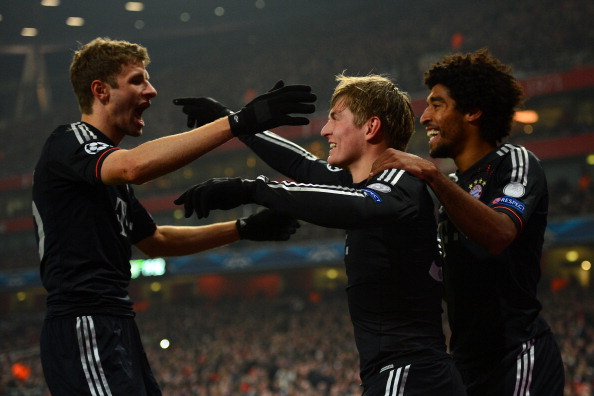 And in Manuel Neuer, Dante, Franck Ribery, Javi Martinez, Arjen Robben, Mario Gomez, and a number of other quality players, Bayern have a squad largely built on players bought with relatively large sums of money – for a collective amount of approximately €232m – eight of whom were bought after 2011.
This is comparable to a large section of Manchester United's squad that includes David De Gea, Patrice Evra, Rio Ferdinand, Wayne Rooney, Robin van Persie amongst others. While these players have unquestionably been bought over a longer period of time, they have still cost a sizable amount of money – approximately €290.9m in total.
Money Matters
What sets both apart from the best clubs in Europe is their ability to generate vast amounts of revenue which is reinvested back into their respective squads. This includes both teams winning competitions on a regular basis over the last decade, which has allowed both clubs to earn more in terms of sponsorship money and merchandise among other methods of bringing in profits.
Compare Manchester United and Bayern Munich to other clubs considered to be among the elite in Europe, and the distinction is unmistakable. Real Madrid had to sell their Cludad Deportiva, their very own training facility to the Madrid Regional Council back in 2001 to wipe out their club debt, while Barcelona have resorted to allowing fans to host their weddings at the Camp Nou to earn extra cash.
Meanwhile, Bayern are financially independent, and while Manchester United cannot boast of the same stellar financial condition, they continue to defy critics in how they have been competitive regardless of the debt imposed by their American owners that would be crippling to any other club (but for their worldwide appeal). Not to mention the fact that they have undoubtedly one of the best managers in the world (if not the best) at the helm.
Consistent success; borderline monopoly?
To put this in perspective – Bayern have won the Bundesliga 6 times in the 2000s; Manchester United have won the Premier League 5 times in the 2000s, in an arguably more-demanding league with the swift rise of the oil-money-influenced Manchester City and Chelsea and the decline of Arsenal over the 2000s.
It is also plausible to assume that Bayern would have done even better than they have in the last few years if it weren't for the German youth revolution that had its roots in their dismal showing in the European Championships held in 2000 – where they were knocked out in the group stages without a single victory in a group with Portugal, Romania and England.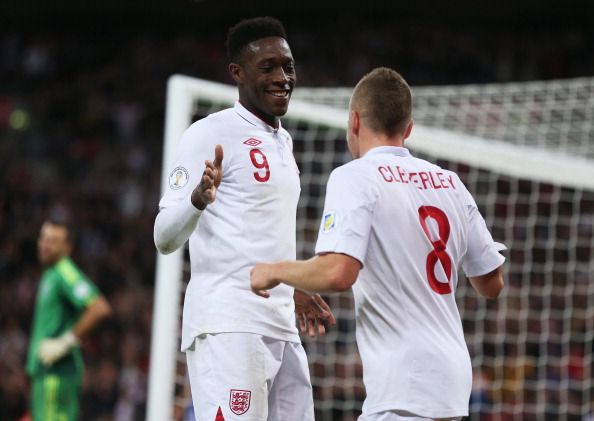 This seemingly uninterrupted run of success allows both clubs to draw in a huge fan-base from across the world – and this comes from being the créme de la créme of sorts among the best European clubs because of their sheer consistency at the top of their respective leagues in the last 15 years or so. Not to mention, this enormous international fan-base further increases their overall income from selling merchandise and memberships to their overseas supporters – providing them with a valuable and substantial source of revenue.
It isn't surprising to see that UEFA's club coefficients show Bayern Munich and Manchester United at the top of their respective league tables, while being placed 2nd and 3rd respectively in Europe behind a Barcelona side which at its peak was arguably one of the best sides to ever grace a football pitch. Schalke 04 is the 2nd-highest Bundesliga team in 15th, while Chelsea's shock Champions League victory last year has them in 5th, 7 points behind Manchester United.
Conclusion
When Owen Hargreaves called Bayern Munich the Manchester United of Germany, he was probably referring to the fact that both clubs are quite stable and more importantly, incredibly successful in their respective countries. But is Bayern Munich the German Manchester United?
It's hard to deny that the differences in ownership and financial stability along with Bayern's flourishing youth system do not factor into this debate. Perhaps then it is apt to say that the only thing definite about this quandary is the fact that there is no definite yes or no answer to it.