Champions League Draw: Club reactions
1.86K //
20 Dec 2012, 19:35 IST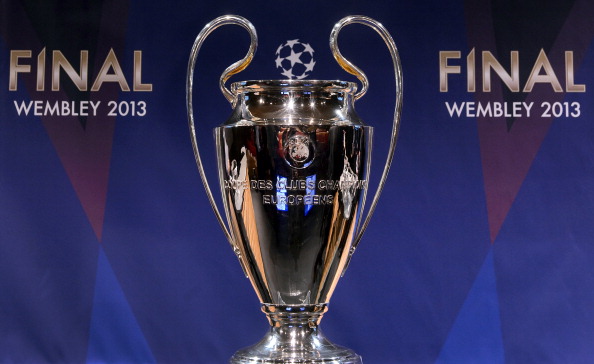 The UEFA Champions League draw was announced today and the clubs were contacted for their reactions.
Former Real striker and now a club striker Emilio Butragueno said:
"I would have liked to have played against United later in the competition but they won't be pleased either. It will be a fantastic tie for the fans and the players. It's an honour to play against such a prestigious team.
"We hope to go into the match in good condition and with all the players fit again. Preferences (for an opponent) are irrelevant. You have to prepare well. It's a stimulus for the players, the fans and the club. We have to make the most of the expectation."
Source: Canal Plus
Manchester United club secretary John Alexander said:
"Everyone wanted to keep this for later in the competition but, out of several stand-out ties, I think this is the one. If history has anything in our favour our one victory against Real Madrid in this competition was in the season when we won the final at Wembley."
Source: Sky Sports
Barcelona vice president Josep Maria Bartomeu said:
"Milan are one of Europe's greats and a club that commands a huge amount of respect. Such a great name is intimidating but we will approach the tie with the highest of hopes. They are not going well in their league right now but they have some excellent players.
"They are not currently at their best but football changes from one day to the next. We have to pay them a huge amount of respect and try to be in good condition in time for the tie."
Source: Canal Plus
Bayern chairman Karl-Heinz Rummenigge said :
"We know Arsenal well. We can be satisfied with the draw, but we mustn't underestimate them. It's important we try to come away from London with a good result, score a goal there and lay down a marker. We can win it, and we start as favourites."
Source : Club website (fcbayern.telekom.de)
Paris St Germain director of football Leonardo said:
"It's always difficult to say whether it's a good draw or not. In the Champions League, it always depends on the moment you play the game, the run of form. There are great teams left and we have incredible European classic ties in the last 16. We are going to have a difficult encounter with Valencia who are an experienced side."
Source: French TV channel beIN Sport
Valencia director Fernando Giner said:
"If we have got this far it's because we are among the 16 best teams in Europe. PSG are a tough opponent. We have to be satisfied to be here and it's a way of coming together at a difficult moment to achieve the result we all want.
"During these difficult times, the Champions League is tremendously exciting for us. The tie will help us relive some of the Champions League moments of a few years ago."
 Source: Canal Plus
Celtic manager Neil Lennon said:
"In terms of glamour it is great. In terms of qualification it is going to be very tough. But we will take it as it comes and our supporters will be looking forward to this match. Juventus are littered with world-class stars and they have been very consistent over the last 18 months.
"But coming through the group as impressively as we did, and you never know where you are going to be in a few months time. This club is built on the legends of Jock Stein and the Lisbon Lions, this team is reaching those same heights again. They have belief in themselves and have been playing very well away from home."
Source: Sky Sports News
Malaga director Francisco Martin Aguilar said:
"They (Porto) are a fantastic team. They are playing very well and it's going to be very hard to get past them but we will go after them. They were not the team we expected or wanted. They are the strongest side we could have drawn.
"They are a great team and we have to approach the tie with the same excitement and desire we have shown throughout the Champions League this season."
 Source: Canal Plus