Champions League Round of 16 predictions
2.79K //
04 Mar 2013, 19:57 IST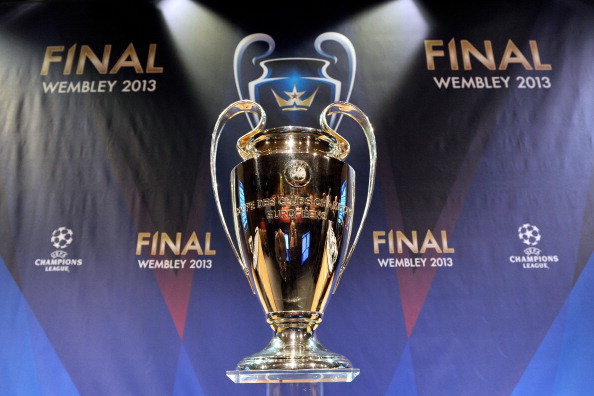 As the weekend fever wears off with the Clasico and North London derby settled, it again is the time for Champions League football. With almost all ties finely balanced, there seems to be a good chance that a few dark horses might rise. Here are my predictions for all the eight fixtures with players to watch out for from each one.
Borussia Dortmund vs Shakhtar Donetsk (2-2)
With Shakhtar visiting Dortmund, it is advantage to the Germans with the 2 away goals at Shakhtar. Donetsk are dangerous enough themselves, with Srna and Costa scoring in the first leg and Tristan impressing all and sundry.
Prediction: 2- 1
Men to watch out for: Tristan and Hummels – While Hummels' absence was keenly felt in the cup loss to Bayern, he is expected to be back and marshal his team to the next stage. Tristan shone brightly in the first leg and Shakhtar would hope he brings his a-game.
Juventus vs Celtic (3-0)
The only lopsided tie. I believe Juventus will be comfortable sitting back and playing on the counter, letting Celtic do the hard work. Indeed, it is a strategy that is perfect in its implementation and they won't change the plan. Celtic on the other hand are almost out and barring a freak show by the Scottish, I see nothing but a dull game. A dead rubber in all practicality.
Prediction: 1-0
Men to watch out for: Vidal and Wanyama:  Vidal just keeps getting better, and is versatile enough to play on the wings, deep in midfield or as a number 10. With his club all but out of the Champions League, this could be a good chance for Wanyama to show his mettle and impress the big guns in Britain and abroad.
With Beckham likely to start, it is a match that PSG should win. The quality on their side should put them through, but Valencia are a battling team and I won't expect it to come easily for the Parisians. With Ibra suspended, it would be difficult for PSG to find the goals. Soldado has been out of sorts, but with  the occasion so big he may rise to it.
Prediction: 1-1
Men to watch out for: Beckham and Rami – Unlikely candidates I would suppose, but with Beckham sitting deep and trying to dictate play, I think he could have great effect, especially in the slower Champions League games. Also, his big game experience and ability should help PSG. Rami scored the lifeline goal Valencia have right now and he has been good all season. If Valencia are to have any chance of going through they need this man at his best.
Malaga vs Porto (0-1)
Joao Moutinho gave Porto the advantage in Portugal. Come the second leg though I just have a feeling that Malaga can go through. It could either be an open end to end game or Porto might just park the bus; either way the odds are with Porto going through.
Prediction: 2-0
Men to watch out for: Moutinho and Isco – The midfield has to hold the key I feel for these teams. Isco is the next big thing and Moutinho I think is going to be in a top club next season.
Schalke vs Galatasary (1-1)
With Schalke rushing to big brother UEFA and crying foul over big Didier Drogba and failing, there will certainly be no love lost between them. With the addition of Sneijder to the mix, Galatasaray have a chance to mount a real challenge. Schalke have a slight advantage going into the home leg, but I still think the Turks will edge it out.
Prediction: 0-2
Men to watch out for: Yilmaz and Farfan – Yilmaz scored a beautiful stunner in Turkey and his partnership with Drogba is going to be pivotal. Farfan has the pace, agility and ability to defeat any side on his day.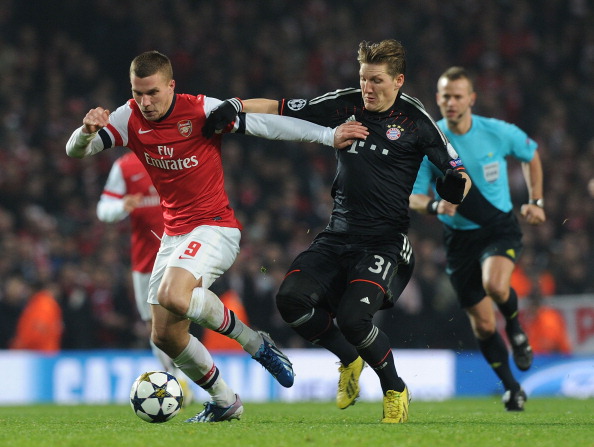 Bayern vs Arsenal (3-1)
The Bavarians are in red hot form right now. Everything is going for them and they have a great squad and are probably the best in Europe at the moment. With a chance at a treble, they would be relentless. Arsenal will almost certainly end another season without a trophy and overturning two away goals might be a bridge too far for Wenger's gunners.
Prediction: 2-1
Men to watch out for: Wilshere and Schweinsteiger – This match will be won and lost in midfield I feel. Any chance of Arsenal progressing depends on Wilshere giving a stellar performance, and even that might not be enough. Omnipresent in the first half, and the man who missed a penalty in last year's final, Schweinsteiger wants the Champions League.
Barca vs Milan (0-2)
Barca are in the poorest run of form in a long time. Knocked out of the King's cup, Barca need to rally and show their character. Milan would look to continue the gameplan they implemented so brilliantly in the first leg and hope that Messi does not have a good day.
Prediction: 3-1 (Milan through on away goals)
Men to watch out for: Messi and El Shaarawy- Messi is overdue a big night and this might be his chance to come back to his old form. Shaarawy was Milan's man of the match at San Siro, in attack and defense he contributed heavily and Milan fans would want the same.
Manchester vs Madrid (1-1)
The footballing capital of Europe will host the capital of Spain and while the prodigal son Ronaldo would return, I, along with millions of United fans, would hope he has a rare poor game. It's unlikely that United will park the bus, so I expect a tense, end to end game. Both teams are quick on the counter and  have plenty of match-winners.
Prediction: 2-1
Men to watch out for: Ronaldo and Rooney. While Ronaldo would be the focal point, Rooney would like to be between the lines and shoot United to victory. Whoever has a better game could decide the outcome.