English footballers and Inflated transfer fees: Why we aren't surprised any more?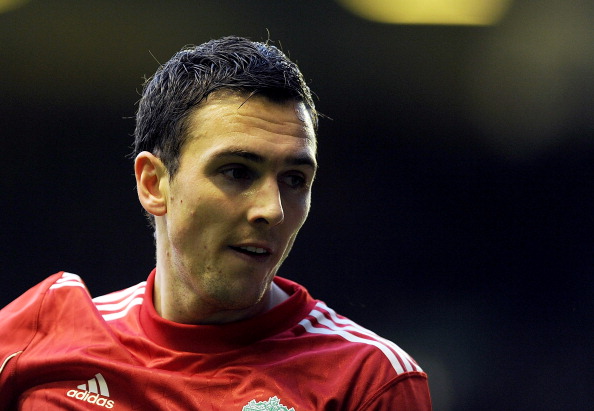 The English footballer has often flattered to deceive. He is an enigma, a player who has always been surrounded by an over-excited media. Over-hyped, but often underwhelming. Any teenager who makes the cut to feature for a top-flight team is often burdened with the weight of expectations straight away. Some would argue that this is commonly prevalent across the globe, but it is even more so for the English, since they are a breed of footballers who are constantly expected to achieve success, as they play in the most competitive league set-up in world football. This weight of expectation directly manifests itself in the form of tremendously inflated transfer fees. English footballers have often been the subject of highly inflated transfer bids, and this phenomenon shows no signs of slowing just yet.
Darren Bent is a classic example. Bent has always been a journeyman. A man who was Charlton's player of the season in 2006, was the subject of a club record 16.5 million pound bid from Spurs. Although he did decently at Spurs, he was always facing competition from the likes of Robbie Keane and Dimitar Berbatov. This led to his transfer to Sunderland for 10 million pounds in 2009. After a successful spell with the Black Cats, he surprisingly handed in a transfer request, and then moved to Aston Villa for a massive 24 million pounds. Despite a promising start to his Villa career, Bent has once again encountered stiff competition from the likes of Benteke and Weimann. Which is strange, because you'd expect that a man worth 24 million would have no problem breaking into the starting eleven at Viila. Some predict that Bent may start seeking pastures new, sooner or later.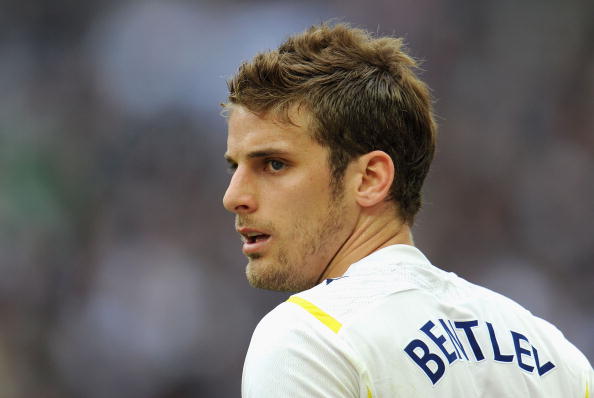 Take the case of David Bentley. Bentley, in his youth displayed such proficiency and skill on the ball, combined with a deadly crossing ability, that he was touted to be the next Beckham. After an extremely successful spell at Blackburn Rovers under the stewardship of Mark Hughes, Bentley took the Premier League by storm. His performances in Lancashire led to a move to Tottenham Hotspur, for a fee greater than 15 million pounds. However, subsequently, Bentley's form suffered at Tottenham and he found himself falling down the pecking order. Subsequent loan spells at Birmingham, West Ham and even Russia ensued but the David Bentley of old never materialised.
Shaun Wright Phillips, in his early days at Manchester City, was voted Young Player of the Year for four years in succession. These awards heaped tremendous amount of expectations on him, also identifying him as a potential talent. This led to his transfer to Chelsea for a whopping 21 million pounds in 2005 and although he did a decent job under Jose Mourinho, he soon found himself playing second fiddle to both Joe Cole and later to Salomon Kalou. The boy with the big future never quite managed to find his niche at Chelsea, and subsequently left the London giants to join City for 8 million, that is, for not even half his initial price tag.
The most expensive English footballer of all time, Andy Carroll has also failed to live up to his standards thus far. After a stunning spell with Newcastle United, when he guided the Magpies back to the Premier League, he moved to Liverpool for 35 million pounds.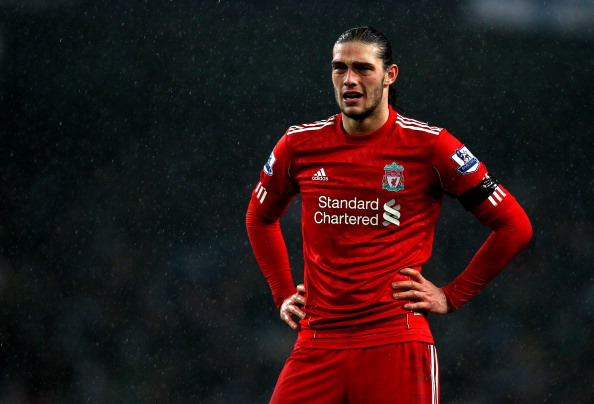 Although he still has a bright future ahead of him, and has plenty of time to prove himself as a potential world class player, he has definitely left much to be desired thus far. Currently on loan at West Ham, Carroll has begun to rediscover some of his old form, but is still plagued by injury and inconsistency. Now criticised by the same media that once hailed him, Carroll would feel that he has a point to prove to his detractors.
I have not made a mention of Stewart Downing here. Enough and more has been said about him already.
Of course, one cannot be overly critical of the English. The likes of Wayne Rooney, who moved to Manchester United from Everton for 27 million, and Rio Ferdinand, who, back in the day, moved to United from Leeds for 28 million, went on to do quite well for themselves.
But there is no escaping the fact that any talented English youngster always comes under the spotlight, and eventually becomes the subject of an enormous bid. Take the case of Wilfried Zaha (some would argue he is Ivorian), who is being chased by a whole host of clubs at the moment. One would not be surprised to see him move to a big club for an inflated fee. Which really begs the question, are young players really worth such big money, no matter how talented they are? Shouldn't clubs have noticed this trend and stopped paying such big money? Because more often than not, these footballers have fallen short of expectation; short of where they should have been.
One answer is that perhaps clubs pay more to sign English talent not because they are necessarily worth that much, but because they need to pay the big bucks, to stave off competition from other potential suitors. And of course, in England, there is a natural affinity for English players. The same can be said for players of other nationalities in their nations as well. So that's probably why these burn-a-hole-in-the-pocket type fees don't surprise us any more. Don't be surprised if you see such moves going through this winter too. Anyway, it doesn't look like a trend that will buck soon.
Anyway, clubs that do intend to continue this trend have been forewarned, that sometimes, a fledgling starlet might not reach the heady heights once promised.
It is a shame, really, because people only ever remember the transfer fee if a player fairs poorly.