Football Bloody Hell 03
982 //
14 Mar 2011, 05:11 IST
Welcome to Football Bloody Hell, Sportskeeda's football weekly where Sportskeeda's experts, Joydeep and Zico, cast their eyes over the week's football happenings and provide answers to burning questions and talking points.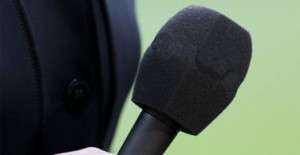 Arsenal made it 'knocked out of three trophies in a fortnight' as their trophyless run looks set to continue, high-flying Spurs put in a prudent performance against Milan and Manchester United slipped in the league.  In this week's edition, we strip it all bare and lay down answers to the major talking points.
Same old story for Arsenal. 3 cups lost in a fortnight. Is it a blessing in disguise or does it signal the end of their silverware ambitions this season ?
J : It was really painful and hard to see Arsenal getting knocked out of Champions League . Although Barcelona utterly dominated the proceedings, Arsenal would have reached the quarters for sure, had not it been for some foolish refereeing and a hand from UEFA ( Their negligence of introducing video replays or other forms of electronic devices is just hard to believe ) .  Arsenal were robbed of the tie and unfortunately the whole world was talking about Barcelona's strengths. Dominance and scoring goals are two different things and Barcelona were unable to do the latter which was clearly evident.  Yesterday's loss makes it even more bitter for Arsene Wenger to swallow. However I still feel it's a big blessing in disguise for the Gooners. It's now a simple equation with no complexities. Beat Manchester United to lift the league.  Anyone else rooting for Gunners for the title?
Z: You couldn't have said it better about the Champions League heart break.  Arsenal were brave on the night and had Robin Van Persie stayed on, he could have slotted home the goal that Nicklas Bendtner missed.  And again, if last year's Inter Milan semi final taught us anything it is that you CAN be outplayed for an entire match and still have the last laugh.  Arsenal were unlucky in that respect.  And as for the FA Cup debacle, no excuses!  They were back to square one; same old Arsenal!  Can they still win the Premier League?  Yes, it's very much possible.  But Arsenal, in the Carling Cup and FA Cup disasters, showed that they are the masters of self fuck-up and are still kids, so I am definitely not putting my money on them.
Tottenham's dream run in the Champions League continues thanks to well ground-out result over Milan.  How long will their adventure continue?
Z: At the beginning of the season, people got excited about Spurs because of their never-say-die spirit and their ability to get themselves out of a hole no matter how large.  It seemed like they could be 4-5 goals down in a match and would still come back.  We've seen that happen numerous times in the league and against Inter in the Champions League group stages.  What the Milan match showed is that Tottenham can also protect a lead by defending grittily, something they've been accused of being incapable of for so long.  This, to me, was the missing attribute in a team that has had incredible squad depth and a wonderful set of players all along.  On the night, Sandro was brilliant in controlling play in the midfield and Gallas came to the rescue on more than one occasion.  Their ability to grind out results like they did against Milan will be required in the later stages of the Champions League when they face the likes of tougher opponents like Barcelona or Real Madrid.  If they keep it up, they can always catch the best teams in the competition on the counter through their speed demons on both the wings and cause serious damage.
J: Harry Redknapp has already started praying of avoiding Barcelona in the next round but I believe they are in the best position along with Bayern Munich to face the mercurial Catalans . An attacking outfit with the likes of Gareth Bale and Aaron Lennon who have the pace to tear past Barcelona , they have rightly proved their defensive capabilities against a quality attacking side. Gallas have proved exceptional along with Assou Ekotto at left back. A fully fit Spurs side has the potential to even win the Champions League.  Come On Spurs!
Are Chelsea still in the reckoning for the Premier League title?
Z: They've had their share of luck from poor refereeing in the Manchester United game and the league leaders' miserable performance at Anfield in helping their chances in the title race.  At the beginning of the season, I felt Chelsea were going to be runaway winners unless they blew up it by themselves by doing something stupid. That's because they've got a set of players with the champions' mentality, capable of putting together a string of 7-8 wins on the trot, something that's required for them to close the gap at the top with Manchester United, something that Arsenal or any other team except United don't seem capable of at the moment.  They've closed the gap to 9 points with a game in hand with Didier Drogba and Fernando Torres still misfiring.  One of these days if either of those strikers starts firing, Chelsea will get back to their old selves, but right now they have some catch up to do.  Arsenal screwing it up will work in the Blues' advantage, so yes, I believe Chelsea are very much in the reckoning still.
J: Luck ??? Manchester United have had the most luck in every season.  Jokes aside , it's of nobody's guess that Manchester united still looks formidable enough and have a 6 point lead at the top . Wait a second, are they? One thing which surely gone unnoticed is that Arsenal have crept in 3 points adrift of the leaders with a game in hand and with Arsenal vs. Manchester United match still left , the title is for them to slog out . But Chelsea have suddenly crept in within 9 points of Manchester United with a game in hand and have a mouth watering clash at Old Trafford left. With Manchester City not to be counted out for, it's going to be a treat to watch. Coming back to the Chelsea issue, you could not have been more right about the Drogba-Torres pair who will find form shortly.  The best thing I believe for the Blues is the sudden coming to form of Frank Lampard which is going to be the key to their title aspirations. Not to mention the absolute classic curly haired David Luiz. A absolute pity that he is cup tied in Champions League!
Champions League preview: Will Mourinho break the knock out round jinx?  Will holders Inter be knocked out?  What to expect from this week's action?
Z: Yet another cracking set of fixtures in store for us this week.  The highlight is of course going to be Bayern vs. Inter.  Bayern have the away goal but have suffered devastating domestic reverses recently.  Inter, on the other hand have continued their brilliant domestic form and have the most in-form striker of the season Samuel Eto'o firing on all cylinders.  Inter will be on the front foot from the word 'go' and with Diego Milito still out, the onus will be on Eto'o to deliver against a suspect Bayern defence, and the Cameroonian is very much capable of it.  Bayern have the advantage of the away goal but Inter are the champions and will not go down without a fight.
As for Real Madrid, Jose Mourinho will have the spotlight on his tactics and I expect him to play it defensive with Arbeloa at left-back.  Real have the away goal and wouldn't mind playing out a goalless draw.  However, with Ronaldo back and Benzema in good form of late, their options have increased.  So they should go through.  As for the other matches, Chelsea already have one foot in the next round.  Manchester United vs. Marseille will be tough but Antonio Valencia has returned and is a major source of creativity that was much missed in the first leg.  So it shouldn't be much of a fuss for Sir Alex's men, especially because they have arguably the best centre-back and the best goal keeper in the world working their socks off to prevent a Marseille away goal.
J: Remember Anfield two years ago? Marseille shocked the world with an away victory. But can they repeat it?  Very difficult to say. The only thing which Manchester United should remember is the fact that they have been exposed quite a few number of times, even if mostly they were away matches. On paper Manchester United looks set to go through. Chelsea have nothing to worry about and should see off the tie convincingly. Real Madrid are a tricky proposition though. Lyon have been a thorn in their flesh for quite some time and they were unable to break that jinx at France albeit a late Gomis tap in. However an upset is like asking too much.  By the way who doesn't want the top teams flaring up against each other at the quarters ?
Come On Zico, show some decisiveness. Your preference for Inter Milan is clearly observed, but mark my words. Inter Milan would have no trophy in their cabinet this season, a strange proposition considering their resurgence in the league. The match at Allianz Arena would be an absolute belter but Bayern Munich with their thunderous attacking formation, an in-form Mario Gomez and an important away victory just have enough to sustain and absorb the Inter pressure.
We'll see how it all pans out this week.  You disagree with us or like to see a talking point discussed, leave your comments.  You liked our weekly feature, share it!