Football Bloody Hell 04
907 //
20 Mar 2011, 14:54 IST
Welcome to Football Bloody Hell, Sportskeeda's football weekly where Sportskeeda's experts, Joydeep and Zico, cast their eyes over the week's football happenings and provide answers to burning questions and talking points.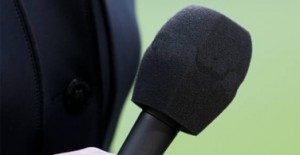 Inter Milan came back from the dead to inter Bayern Munich at the Allianz Arena, Real Madrid ended their Champions League hoodoo while Chelsea and Manchester United also made it home. Then came the mouth watering draw presenting us with a mesmerizing list of quarter final fixtures.  Now that the big boys clash, the real game begins!  A peek into the quarters plus major domestic matters are stripped apart and analysed in this week's edition.
Highlight of the week: Inter Milan's spirited rally to beat Bayern Munich after being two goals down on aggregate.  Is this the display of a team set to defend their title or will they be undone?
Z: Julio Cesar broke down in tears after the match and Leonardo could say nothing except hail the spirit of Inter.  The victory was so emotional for the club who've endured miserable fortunes this season thanks to Rafael Benitez's inept tactics, and symbolised their fighting spirit.  If Samuel Eto'o and Wesley Sneijder can combine as well as they did on the night, Inter are capable of taking on any team, as echoed by Massimo Moratti after the match.  But they do have worries at the back, especially Julio Cesar's jittery nerves.  If they set their defensive worries straight, it will take one colossal immovable object to stop this juggernaut.  Schalke is a favourable draw and Inter should go through to the semis.
J:  It was really a night to cherish for all football fans as the game was played with true spirit and determination. The result proves Inter are back to their best after having suffered a torrid first half of the season. Leonardo has done a wonderful job with this team and they would definitely be fighting for trophies. It is of no doubt that Inter have one of the strongest squads in Europe with some of the best players donning the Nerazzurri shirt. And Goran Pandev's strike has brought in a fresh ray of hope and expectations among the Inter faithful who have become used to their dominance. But my heart aches for Louis Van Gaal, one of the best coaches in the world and he deserved to win the Champions League with this talented Bayern team.   With Inter facing Schalke, they are expected to enter the semi finals but here is where I believe their journey would end.
Real Madrid broke their European jinx in style by battering the team who've haunted them five times in the past.  How far can Jose lead his young charges in Europe?
Z: What was impressive about the second leg victory over Lyon was that Real went on the front foot instead of playing it safe like everyone expected, and broke their hoodoo in style.  While the club has celebrated the progression to the next round, Mourinho has played it down, which is a sign of good things as it means he's already started preparing for Tottenham, who will be a tough opposition, especially with the second leg being held in White Hart Lane.  Karim Benzema is justifying his price tag at the right time with important goals and Mesut Ozil is emerging as one of the world's best playmakers.  If Mourinho can outsmart Harry Redknapp, a potential semi-final with Barcelona awaits, beating whom is a humungous task.
J: Tottenham is a huge thorn in the path of Real Madrid and I firmly believe they will stumble at this hurdle.  Consider it my bias for English teams but Spanish teams just don't have that in the Spanish League which English Teams regularly face and that is competitiveness. Although Real Madrid are overwhelming favourites to complete the berths for an El Clasico semi final, Tottenham have showed some great defending and class against A.C Milan over two legs and I believe they will edge them Real two legs. Mourinho might be the "Special One" but Harry Redknapp has the ability to outsmart him.  Lyon were hapless at Santiago Bernabeu in front of the demolishing attack of Real which won't be the case when Tottenham visits them. I am just mesmerized by the quarter final draw.
Chelsea and Manchester United have been drawn to cross swords in the quarters.  Which of these English sides is capable of going through?
Z: I was hoping these two teams wouldn't be drawn against each other too soon.  Now that my wish has gone out the window, I hope that a proper goal decides the outcome of this match as opposed to a controversial refereeing decision, as has often been the case in this fixture.  Calling this tie is a nightmare for anyone.  Manchester United have begun to face their share of wobbles with defeats in the league and a defensive crisis.  This gap has been enough to let Chelsea gather some momentum and sneak back into title contention.  Carlo Ancelotti is a European master whose eyes will be set on the Champions League, the trophy that has eluded Chelsea for so long.  On paper, Chelsea are capable of going through with that squad but Fergie can be a tactical master class in dealing with injuries, which is why  Manchester United will probably edge it for me in a fairly contested two legged tie.
J: Calling a winner between these two sides is as difficult as searching for a pin in a haystack. Chelsea would definitely breathe a sigh of relief not drawing Barcelona and Inter and although Manchester United is one of the best, yet the fact that Chelsea knows them fully will make them quite confident of overcoming them considering the not so confident nature of the Blues squad right now. And with the 3 matches with United forming the decider of the season for both the teams, I just cannot wait for it to happen. And Zico, please stop ranting about refereeing decisions as the Blues have had their fair share. So let's concentrate on the match and we should accept whoever wins the overall war, by hook or by crook. It's war time guys .
How badly will Eric Abidal's absence be for Barcelona in this business end of the season?
Z: Pundit Jerry Armstrong pointed out early in the season when Barca were imperious and Real seemed completely out of contention that all it takes to sway the title race is a couple of injuries for the Catalans.  Abidal has been magnificent in filling in for Puyol, who is still out and is unsure when he will return. Abidal out for the season means big problems for Barcelona with Busquets filling in at centre back and Mascherano playing defensive midfield, something I feel disrupts the momentum of the team.  Crunch matches await in La Liga, the Copa del Rey final and the Champions League.  Barcelona have fringe players capable of stepping up to the plate, an imperious attack and are capable of surviving this crisis, but what this crisis means is the Catalans are not invincible, as displayed by a fiery Sevilla last week, and teams can get to them.
J:  Barcelona are heavy favourites to win the La Liga and I still am not quite confident of Real's ability to overcome them. However the Champions League would be the place where he would definitely be sorely missed. A solid backbone at the back is crucial for success and as was evident , Barcelona were on the verge of getting knocked out even if they had the lion's share of possession and played the better football against Arsenal. The recent gesture of the Barca fans in giving a round of applause in the Getafe match when the clock hit 22 minutes, which is his shirt number signifies the importance of this French player in the squad. Sergio Busquets, a defensive midfielder has to step up as a defensive centre back which he has been doing without much success. They are definitely not invincible. If you can digest the fact that Barcelona would dominate the match against any opponent, but can yet lose due to their failure to break a tightly knit defence, then you are thinking of the right way of overcoming Barcelona. Alas, defeating Barcelona can only be done if you think of negative tactics.
Will Manchester City prove to the thorn in Chelsea's path yet again this weekend?
Z: Chelsea is a team which always seems to get the best out of Manchester City in recent seasons.  The very thought of meeting the Blues always fires up talisman Carlos Tevez, which is precisely why I will not write City off in this match despite their patchy form, comments from Mancini about his captain being tired and Mario Balotelli's growing stupidity.  They know how to play it dirty and grind out a result against a top team.  Chelsea have begun rebuilding their once shattered looking season and the City clash will be their biggest test.
J:  For once, I wholeheartedly admit the fact that this match is the biggest match of this season. If Chelsea stumble, they fall right back into where they have been mostly, in the doldrums . However a victory against City can break a huge mental barrier for Chelsea whereby they would start believing that they can still make the season their best ever.  Mario Balotelli's stupid challenge has irked Mancini and he could easily be dropped for tonight's game which would be an added advantage. And what a time for Torres to break his duck as a Chelsea player! He has the potential to repay the 50 million with the interest but first of all he needs a job !!!  A dirty game indeed it would be.
You disagree with us or like to see a talking point discussed, do leave comments.  You liked our weekly feature, share it!