Has Chelsea's Kurt Zouma done enough to keep his place against Swansea?
2.67K //
13 Jan 2015, 02:58 IST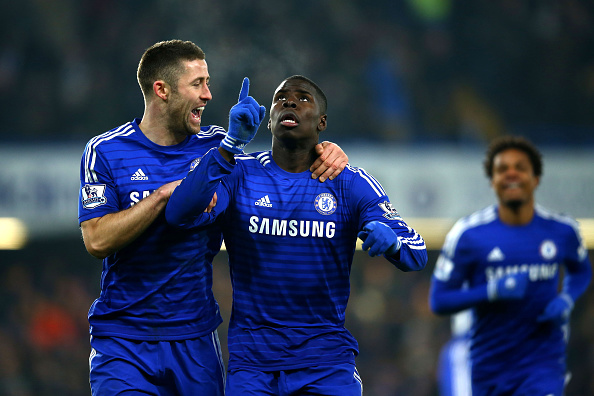 Kurt Zouma made his first Premier League start against Newcastle on Saturday and played his first full ninety minutes. In a week where he has praised the influence of Gary Cahill and John Terry, I am asking whether or not he should keep his place for Swansea?
It's another busy month coming up for Chelsea with the players featuring in three different competitions. We face Swansea and Manchester City in the Premier League; Liverpool twice in the League Cup Semi Finals and the winners of Bradford and Millwall in the FA Cup so I can see plenty of chances for the likes of Kurt Zouma to get more first team opportunities.
In saying that, have I just cast Zouma to one side with the expectation that Cahill will come straight back into the side or do you think that the decision made to drop Cahill was the right one and Zouma should keep his place?
Learned a lot from Terry and Cahill: Zouma
Speaking this past week, Zouma heaped praise on his two direct opponents for the regular start and said, "The Premier League is not the same as the league in France, it's completely different.
"It's much faster and you have to be ready for contact, too. The Premier League is the best championship in the world for me. I was very happy to play 90 minutes. I think I had a good game but I have to continue working and improving.
"I have learned with [Terry and Cahill] how to defend in England. When I look at both [of them] I learn from both so I'm happy to play alongside both.
"Terry helps me a lot when the striker goes behind me or when the striker drops back and I have to follow. Cahill is the same. Tactically, technically and physically I have learned a lot."
Zouma is a possible future star of the Premier League
You look at Zouma, his physique and his presence on the pitch and you can see there is something about him that could see him really stand out in the future.
The move to Stamford Bridge was an excellent one for all parties concerned and as we know with Jose Mourinho; he could really help Zouma to take the next step forward and become a force at the back in the Premier League.
Although he still has alot to learn and we need him to polish off those rough edges (his passing for etc and control of the ball - can be slightly ropey), Zouma has already made an impact here and in addition has scored some important goals.
I personally feel that Zouma could find himself back on the bench for Swansea and Manchester City at the end of the month but will feature in almost all of the other games.