Liverpool: How well have the Reds done in the transfer market?
Liverpool might not have been spending as heavily as some English clubs but they have been pretty busy nevertheless. The Reds have signed eight players in a bid to strengthen their squad and build for the future. Let's take a look at these new signings.
1) Iago Aspas
Transfer fee: £8M (approx.)
Position: Forward
The Spanish striker was the first signing made by Brendan Rodgers this season. At 26, he isn't exactly young but his versatility makes him a useful player to have in the squad. He can be deployed either as a winger or a proper striker and contributes  to the game with both goals and assists. Last season, he notched up stats of 12 goals and 11 assists. Liverpool fans will no doubt be hoping that he builds on those performances this season.
Verdict: 6.5/10
2) Kolo Toure
Transfer fee: Free
Position: Centre back
The Ivorian defender was released by Manchester City and was quickly snapped up by Liverpool in the summer. He will look to provide some much-needed solidity to Liverpool's back line. Liverpool often looked shaky in defence last season, with only Daniel Agger being a stand-out performer. It's certainly decent business for the Reds given that he was signed on a free.
Verdict: 6.5/10
3) Luis Alberto 
Transfer fee: £6.8M
Position: Forward
The young Spaniard is another versatile player and can be deployed either as a winger or as a striker. He's a graduate of Sevilla's youth academy and has represented Barcelona B, which means he would fit the pass-and-move style Rodgers is trying to bring into Liverpool. He's most certainly one to watch out for although it remains to be seen how many games he gets at the club.
Verdict: 7/10
4) Simon Mignolet
Transfer fee: £9M
Position: Goalkeeper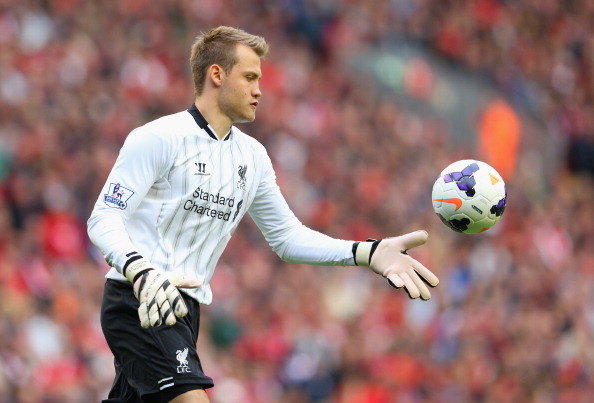 Pepe Reina looked far from convincing last season and Brad Jones, while a decent option, is a back-up goalkeeper at best. The signing of Simon Mignolet, albeit for a slightly steep transfer fee, is therefore a good one. He's a solid and agile shot-stopper and did a good job at Sunderland.
Verdict: 7.5/10
5) Aly Cissokho
Transfer fee: None (loan deal)
Position: Left back
Cissokho joined the Red's on a season-long loan from Valencia. He's speedy, likes to make runs down the wing and has plenty of stamina. The left-back will add some much-needed depth at left-back and also provide some healthy competition for Jose Enrique. He's a quality addition to the side but it remains to be seen whether Rodgers will eventually look to make the move permanent.
Verdict: 7.5/10
6) Mamadou Sakho 
Transfer fee: £18M
Position: Centre back
The young defender has been a bit hit-and-miss with his form at PSG, but he's a quality defender with the potential to get better. He can tackle well and is a very hard-worker during the game. He can be used a makeshift left back when needed although his abilities are better suited to being a central defender. However, it's safe to say his transfer fee is slightly over-the-top.
Verdict: 7/10
7) Tiago Illori
Transfer fee: £7M
Position: Centre back
He started out his football career as a striker, but was eventually converted into a traditional stopper. Liverpool pursued the youngster for most of the summer and rumours of the deal falling through did the rounds (at one time he was even linked to Chelsea), but he was eventually signed. Liverpool have lacked quality in their defence for a while now and that's exactly what he provides.
Verdict: 8/10
8) Victor Moses
Transfer fee: None (loan deal)
Position: Winger
The Nigerian winger joined Chelsea last season and while he didn't do too badly, there were times when he looked well out of his depth. Liverpool needed a direct option on the wings and Moses provides just that. While he's still raw, he might do alright at Liverpool.
Verdict: 6.5/10