Lowdown on Arsenal's possible Champions' League Opponents – 3
655 //
20 Dec 2012, 15:15 IST
The final installment, of the 3 part series, after we had a look at Barcelona, Bayern Munich, Borussia Dortmund and Juventus.
Paris Saint Germain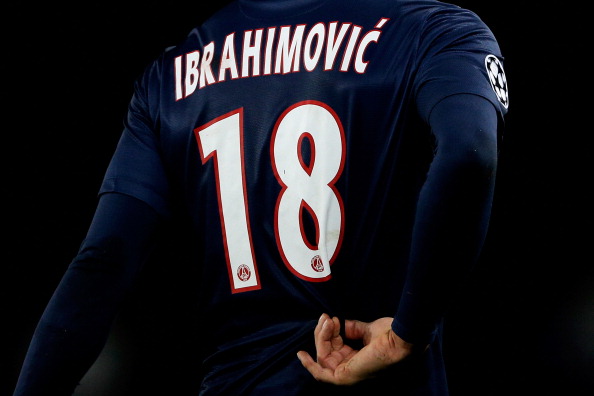 The Team - Bankrolled by the Qatar Investment Authority, Paris Saint Germain have joined the likes of Chelsea, Manchester City, Malaga etc, in a way – buy success, by first buying the best players around the world. After narrowly missing out on the French League title to poor cousin Montpellier, PSG have gone on a spending spree. They have signed one of the best central defenders in the world, Brazilian Thiago Silva, and super Swede Zlatan Ibrahimovic for a whopping £52 million from Milan, to add to Argentine Ezequiel Lavezzi (£21 million), Brazilian playmaker Lucas Moura (£36 million), and Dutch right-back Gregory van der Wiel (£5 million). Last season, they purchased Javier Pastore (£33 million), to add to a core of French internationals Mamadou Sakho, Jeremy Menez, Mathieu Bodmer and Christophe Jallet. PSG topped their group, and are at the top of the French Ligue, tied on points with Lyon and Marseille.
The Manager - There are fewer managers in the world with a stronger pedigree than Carlo Ancelotti. Tactically astute, he is a born winner, with a glittering CV. In his 8 year spell as manager of Milan, he won the league and cup once, and the Champions League twice, and managed a glittering side of players, in Andrea Pirlo, Fillipo Inzaghi, Gennaro Gattuso, Allesandro Nesta, Clarence Seedorf, Paolo Maldini, Dida, Jaap Stam, Kaka, to name a few. He did the league and cup double in his very first season with Chelsea in 2009/2010. The same has not been the case with PSG, and there have been reports that the owners want Jose Mourinho at the helm.
The Arsenal Connection
Well, not much. Let's see. We share the same shirt sponsors, for starters. And, that's about it. Oh wait! There was this dude we bought from them and later built an entire training complex in his memory. Oh yes, Nicolas Anelka, who transferred to Arsenal for a paltry £0.5 million, but left Arsenal, two years, 89 games and 27 goals later, to Real Madrid for a whopping £23 million. Thank you very much! Of course, he would return to PSG, 2 years later, sulking out of Madrid. He spent two more years in the French capital, before making a few more sulkings, to end up playing for more clubs than the number of managers Abrahamovic has sacked at Chelsea.
Past Matches
1) Paris Saint Germain 1-1 Arsenal, 29th March 1994, European Cup Winners Cup Semi Finals 1st Leg, Parc des Princes
Arsenal scored a vital away goal, against a talented French side, containing names such as Paul Le Guen, George Weah and David Ginola. Ian Wright opened the scoring in the 35th minute, before David Ginola equalized in the 50th.
2) Arsenal 1-0 Paris Saint Germain, 12th April 1994, European Cup Winners Cup Semi Finals 2nd Leg, Highbury
Arsenal squeezed past PSG into the final of the Cup Winners Cup, a competition they would go on to win, against Parma in the final. Kevin Campbell scored in as early as the 7th minute. However, the striking image of the match was a distraught Ian Wright, after he picked up a yellow card, which meant he would miss the final.
Record
Played 2, Won 1, Lost 0, Drawn 1
Prediction
Surely, PSG is one of the easier draws we could get in the Champions League this season. It is a fairly new squad, that PSG have assembled, and despite their domestic success, it is a different ball game in Europe. Zlatan Ibrahimovic, who tormented the Gunners last season at the San Siro is the main threat, and if he gets going, PSG would be hard to stop. Not a tie, in which we are definite to go through, but certainly one with high chances.
Verdict
Two different philosophies. One built on strong financial backing aka oil riches, and the other on a slow and steady process, but with little to cheer about. A manager who has won it all, against another, trying to find back his seemingly lost winning mentality. An intriguing clash.
Malaga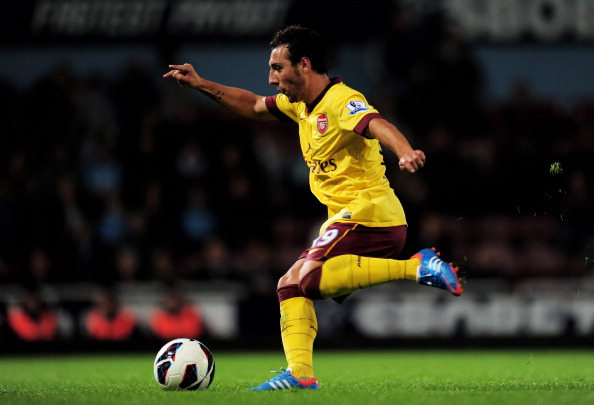 The Team - Like PSG, Malaga are bankrolled by an Arab consortium, which has seen them buy some quality players recently. After a crazy summer in 2011, when they signed players like Julio Baptista, Martin Demichelis, Ruud van Nistelrooy, Nacho Monreal, Jeremy Toulalan, Joris Mathijsen, Isco, Santi Cazorla, Joaquin Sanchez and Carlos Kameni, they suffered financial problems in 2012, and underwent a mass exodus. They still managed to attract Javier Saviola, and Roque Santa Cruz, both of whom were once highly rated, but have seen their careers fizzle out, due to poor career guidance. After finishing 4th last season in La Liga, they have been impressive this season as well, and find themselves in 4th place, and topped their group, comprising Milan, Zenit and Anderlecht.
The Manager - Manuel Pellegrini. Strikes a bell? Pellegrini was manager of Villarreal, when he took the Yellow Submarines to the semi-finals of the Champions League in 2005/2006, eventually losing to Arsenal. He was manager even in 2008/09 when the clubs met again the Champions League, but at the quarter final stage. Pellegrini got his shot at the big time again, when he was offered the manager's role at Real Madrid. However, he couldn't manage to win a trophy, and despite garnering record 96 points in the league, they finished second to Barcelona. He would sign for Malaga soon afterwards. The Chilean has a great eye for talent, especially South American talent. He turned Villarreal from mid-table loafers to Champions League material, and in the process handing players like Marcos Senna, Juan Roman Riquelme, Diego Forlan and Juan Pablo Sorin another chance at the top level, while helping Santi Cazorla and Mathias Fernandez make their way to the top.
The Arsenal Connection
Look no further than Santi Cazorla, who joined Malaga from Villarreal for £17 million. He played 42 games, scoring 9 times, before moving to Arsenal for around £10 million. Julio Baptista, now at Malaga, enjoyed one season with Arsenal, on loan from Real Madrid, in 2006/2007 but never really impressed. He played 35 games, scoring 10 goals, including 4 in one game at Anfield, a 6-3 win in the League Cup. He joined Malaga from Roma in 2010.
Predicition
Malaga is the most favourable looking draw for Arsenal at the moment, and nothing but a win would be expected, considering Santi Cazorla will leak all information about Malaga's tactics, training methods, Pellegrini's tea times etc. Just kidding. Arsenal will surely be favorites to win this tie, simply because Malaga do not have any European pedigree or experience, but it could be harder than you think. Malaga have some quality players all over, with a point to prove.
Verdict
Surely, this is the best draw Arsenal fans can hope for. Not mouth-watering, but not something that would make you pee in your pants either. God, give us Malaga for now. Barcelona, we will see them later!
Jai Arsenal!
—————————————————————————————————————————————————————–
The Sportskeeda Blogger of the Year Award 2012 is here. Sportskeeda is one of the fastest growing Indian sports networks, with a global reach. It's nomination time in the competition, and I'd be extremely happy and honored, if you, my esteemed reader, nominate my blog under the 'Club Fan Site' category.
—————————————————————————————————————————————————————–