Manager of the Month awards: February
3.19K //
12 Mar 2013, 15:33 IST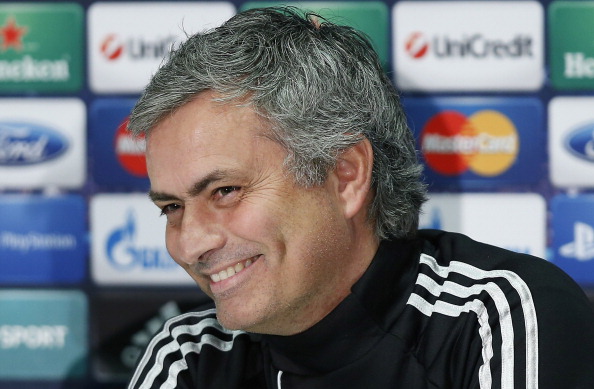 Last week we conducted a poll for manager of the month for February, where we selected the best managers in terms of performances in the month of February from all the major leagues in Europe.
The nominees for the manager of the month awards were:
1) Michael Laudrup, Swansea City(Eng)
2) Jupp Heynckes, Bayern Munich(Ger)
3) Andre Villas-Boas, Tottenham Hotspur(Eng)
4) Jose Mourinho, Real Madrid(Esp)
5) Carlo Ancelotti, Paris Saint-Germain(Fra)
6) Sir Alex Ferguson, Manchester United(Eng)
7) Jorge Jesus, Benfica(Por)
8) Massimiliano Allegri, AC Milan(Ita)
From the readers that took part in the poll, Jose Mourinho won a bulk of the votes (36%) beating his nearest rivals Sir Alex Ferguson (31%) and Jupp Heynckes(13%) by a fair margin, thus becoming the manager of the month for February.
Make no mistake, it was a month of relief for Jose Mourinho, after months of stick he got from Madrid fans and media alike after worst imaginable start to the campaign, where he saw his team drift up to 17 points away from eternal Rivals Barcelona in La Liga at one point.
This month though, the wily Portuguese tactician made his trip to Barcelona a 'special one' by knocking the league leaders out of the Spanish Cup at the Camp Nou in a morale boosting win. Countryman Cristiano Ronaldo's brace and a late header from Raphael Varane meant Jordi Alba's last gasp goal was nothing but a mere consolation.
While he started his first game of the month with a loss (0-1 vs Granada), Mourinho's team hammered Sevilla (4-1), Rayo Vallecano (2-0) and Deportivo la Coruna (2-1).
In addition, Los Blancos also held Manchester United to a 1-1 draw in the Spanish capital, a game whose second leg would have severe implications on the winner of the UEFA Champions League this season.
Jose Mourinho's performance this month (the highlight being knocking out Barcelona out of the Copa del Rey) will go a long way in determining his future; his muted celebrations in the wake of knocking out United were seen as 'audition' for the successor of Sir Alex Ferguson at old Trafford. Only time will tell where he ends up.
So for now congratulations to the 'Special One' from our side for providing stellar entertainment to fans around the world.