Manchester City: A false alarm?
930 //
27 Mar 2013, 16:02 IST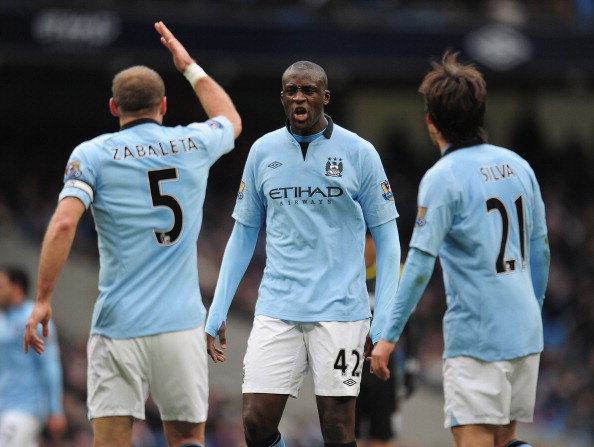 It was the 13th of May 2012. The Etihad was plunged in stunned silence as City attacked at a very resilient QPR back four. A few City fans starting to leave the stadium in tears as the misery of 44 years was soon to be extended. But it's really crazy to think of it. After spending more money than the Czar's treasury can hold, you are expected to win something. It was a roller-coaster season for the club from Eastlands. If their course throughout the season would be graphed, a sine curve would be bang on.
From the highs of the 6-1 victory at Old Trafford, to the lows of being 8 points low again to the extreme high of winning the Premier League! City had done what Blackburn had done in the 1990s. I wouldn't call it, 'buying the league', because the football they played to win the league was breathtaking!
But that is the acid-test for every champion. You can get to the top but the most difficult part is to stay there. That's what justifies a true champion. Blackburn did win the league in 1994/95, but the very next season saw them slump to a dismal 7th position. It's what follows a victory that decides your future. This is something which Manchester United has excelled at. Ever since the start of the Premier League, they haven't fallen below the top 3, constantly battling for the Premier League titles. But are City a false alarm? Are they just another hiccup in an otherwise very smooth road for Manchester United?
Since the beginning of the new season, there have been a few tactical tweaks that have lead to City's downfall.
1) Playing three at the back
When asked about this new tactic of his, Mancini answered back in his typical Italian English, "It is completely tactical, we want to attack more for more goals". Sure enough, if he meant conceding more goals, that statement would make complete sense. A little look into Mancini's career before he took up the hot seat at Manchester City would suggest that he himself was a feature of a side that played with 3 men at the back. Playing the role of Assistant to Sven-Goran Eriksson at Lazio was where he learnt that attack was the best form of defense. Being an assistant is seen by many as a stepping stone towards managerial success. However, Mancini had something of his own in store. Managing Fiorentina the next season, he extensively experimented with the squad and formations to such an extent that the players had to re-confirm before getting onto the pitch. An avid fan of playing 3 at the back, Mancini might have forgotten to do his homework before coming to the Premier League. The Premier League, unlike La Liga and Seria A, encourages wing play. In La Liga and Seria A, the play is more central, and involves very little, or at times doesn't involve any wing-play at all. But the Premier League that boasts of pacey wingers like Antonio Valencia, Theo Walcott, Gareth Bale are sure to cause problems and Mancini has learnt that this season. His tactic even had Micah Richards convey his criticism, to which Mancini had to say, "If you don't understand a system like that, you cannot play for a top team".
City have two of the Premier League's most dangerous full backs in Zabaleta and Clichy. Is it really required for City to bench these two and risk being vulnerable at the back? Tactical flexibility is very much necessary, but so far, none of Mancini's tactics have worked for City, and seem quite illogical.
2) Over-reliant? Ya-ya.
The African Cup of Nations has been a curse for Roberto Mancini. The Etihad outfit have become over-reliant on Yaya Toure and always seem to come up with excuses when they choke up whilst him being away. Yes, Yaya Toure is a great player whose ability and form is never in question. He's like a freight train, and instills a sense of fear and discomfort for any defence. This season has seen the likes of Aguero and Kompany spend some time off the field nursing an injury, but their over-reliance on Yaya Toure became evident after their dismal form during his absence, clearly seen with lacklustre performances against Queens Park Rangers and Liverpool. He gives in his 100% every match, and is without a doubt, one of the best signings for Manchester City. Clearly City's player of the season, the very thought of his name not being on the team sheet raises eyebrows. Does Manchester City have the required strength in depth for a side that claims to be 'Champions'?
Clearly, Barry and Javi Garcia have been a letdown in the centre of the park. Rodwell is someone who performs once in a blue moon. None are as convincing as Yaya Toure. Manchester City needs to sort out their midfield before anything else.  Three words: Strength in Depth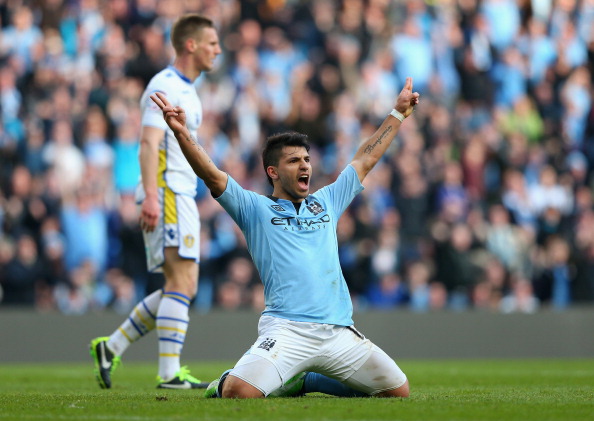 3) Transfer market: Profit or Loss?
The summer transfer window seemed to be a quiet one for City, but with so much wealth at your disposal, your hands are bound to itch and spend some of them. Hence City splashed the cash on Jack Rodwell, Javi Garcia, Maicon, Scott Sinclair and Matija Nastasic. From doing nothing, to spending 54 million – now that's Manchester City. Jack Rodwell? One for the future probably? That seems quite natural. Javi Garcia? A replacement for City's 'lawn-mower' Nigel de Jong. Matija Nastasic? A cover for the injured Kompany and has put in great performances recently. And there we come, at the two scapegoats of the transfer season. I don't know what's occurred more frequently this season, Scott Sinclair getting a start? Or Sir Alex Ferguson sitting on the bench without chewing on his gum. In fact, the only time we saw him after his transfer was during City's 'Harlem Shake', the only City event that saw his active participation.
While he was sitting on the bench watching his team play, his former team Swansea City were lifting the Capital One Cup. Did he make the right choice? Shouldn't he have seen the condition of Nasri? Did he really think he'd get a chance given the strength of the Manchester City midfield? His transfer has brought a huge question mark next to his name. Then there comes Maicon, a Champions League winner with Inter Milan and a flabbergasting right-back. However, his performances before being snapped up by Manchester City was not his best. He's ageing and that's clearly affecting his form of late. Did he think he'd stand any chance with the scintillating form of Zabaleta and with Micah Richards as cover?
In general, they haven't done well this transfer season. It seems as though it's a given that they have to spend lavishly every transfer window. If they have learnt anything this season, it's that spending just for the sake of it, and spending wisely are two different things.
4) Dealing with temperament
It's quite obvious that when you assemble a side, egos are set to clash. With characters like Mario Balotelli, Edin Dzeko, Kolarov and Carlos Tevez in the side, differences of opinion very often lead to unrest among players. Mancini has done a good job in containing such players, but recent bouts like Mancini vs. Balotelli; Carlos Tevez vs. Mancini are not doing them any good. But has Mancini let them off too easily? Recently, when Tevez was charged of driving in spite of being barred led to Mancini joking," If it has an effect on him I hope that the police can stop him every day – after this he scored three goals,". This is something that his opposite in Manchester has excelled at. Sir Alex Ferguson ensures off-field discipline, and if his player is found guilty of charges, he's sure to make his feelings known by benching the convict. One must think of the social repercussions when a child is exposed to the fact that their favourite footballer has been caught breaking the law. Tevez has been involved in numerous other off-field events that have tarnished the club's image.
After numerous embarrassing off-field and on-field incidents, should Mancini deal with the erratic players himself? Or leave it to the club? Should he be stricter with his players? Has he gone too soft on his stars?
5) Complacency
This is a complimentary service that comes with every cup you win.
Manchester City, on winning the title last year, has let complacency slip in. They are fearless, which is very good. But very often they seem to stumble across teams that could be an easy 3-pointer. This season, they've rarely looked like the side that won a Premier League title last year. Knocked out of the Champions League, currently 15 points behind leaders Manchester United, and facing a possible Manchester Derby in the FA Cup, their hopes of winning a trophy this season hangs on a thread.
It definitely will be interesting to see how they counter all these situations in the next season. But for now, the question remains, are they truly a team that rises once a 'Blue Moon' (reference to their motto), just another false alarm? Or are they a force to reckon with, only time will tell.