Manchester United: A blip?
1.31K //
15 Mar 2013, 23:30 IST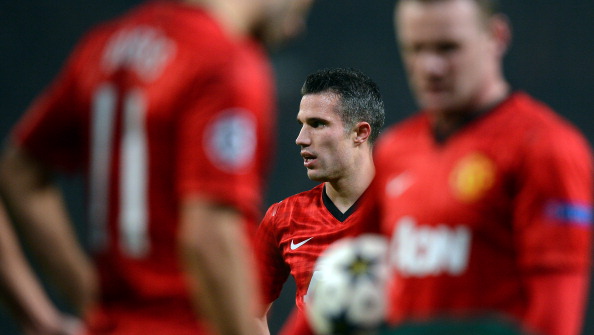 On the face of it, the outlook looks rosy: 12 points clear atop the Premier League with ten games to go. Last season's demon – goal difference, is well covered too (it stands at a healthy +10 in comparison with Manchester City, who are second in the league). 5 wins in their last 5. Things seem to be perfectly on track for a record 20th championship.
A few days ago, things were on track for a treble as well. However, a questionable sending off led to the end of the Champions League dream. A few days after that, the demons of the loss seem to be avenged when United were 2-0 up in the first few minutes against holders Chelsea in the FA Cup. However, that too was smeared, with Chelsea rallying in the second half to score twice, thereby earning a replay at Stamford Bridge.
Now, suddenly, an oft used word in the football lexicon – the blip – seems to have caught Manchester United out. Or has it?
First things first. The game against Real. Yes, the sending off was a massive factor in determining the outcome of the game – or so it seems. However, was it just the sending off that was Manchester United's undoing? Well, of course, no one can now say that had it been 11 on 11, United would've gone through. No one can say otherwise. The sending off was not in United's control. What was, however, was their response. Sir Alex, understandably was in a state of shock. He did nothing to counter the introduction of Luka Modric, who turned out to be the tormentor-in-chief that night. Real, when it was required, found another gear which they stepped into for a brief 10-minute spell, in which time they scored the two goals that they needed, and then cranked it down a notch. That, was the point. Real had that additional gear. United, it seemed, did not.
The FA Cup game then. United are the most dangerous when they are wounded; and wounded, they were. They came flying out of the traps and Chelsea were two down before they knew what hit them. Of course, Chelsea looked lacklustre, partly due to their mid-week European exertions. In any case, United were brilliant and hardly gave Chelsea a sniff. It looked to be a walk in the park, but it was then that things came tumbling down. United will always give the opposition a chance. That is almost a given. Chelsea took advantage of these chances, and by the end of the game, it was United who were lucky to escape with a draw.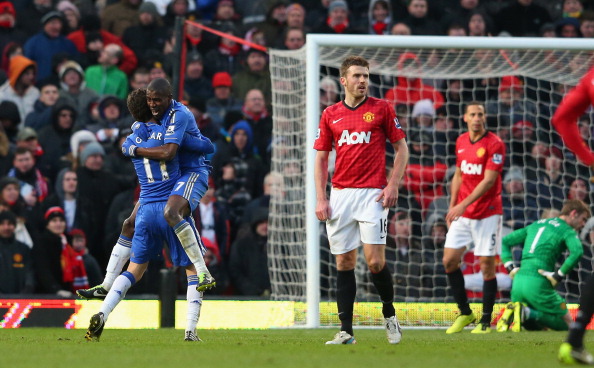 United, according to many, have a sub-standard team this term, a team that has decidedly overachieved thus far. There might well be a shred of truth in that. However, United had been defying the odds time and again. However, no one can escape the law of averages all the time. It seems that the law has caught up with United. Every time that United have been in a spot of bother, there seems to be someone  – if not van Persie, then Hernandez, and if not him then someone else – who pops up and rescues the team. That streak, it seems, is coming to an end.
There was a freshness about United that is now missing. Things seems to be just that little bit out of sync. Just that bit. Small, but significant. Sir Alex keeps sticking to his policy of rotation. However, going into the home stretch, if this is the wisest course of action is anyone's guess. The larger problem may well be that Sir Alex himself does not really know his best XI. Thus far, he is going with the horses for courses approach, but for how long?
Those, in short, are the facts. The last two results for Manchester United have been – loss, draw. Does that constitute a crisis? Not likely. Does that indicate a blip? Perhaps. The game against Reading might just be coming at the right time for United. Sir Alex has already stressed on the fact that there have not really been any big wins this season. Maybe the time is ripe for a kick up the backside to get things into gear again.