Matches of the year: Manchester United
1.06K //
20 Dec 2012, 23:24 IST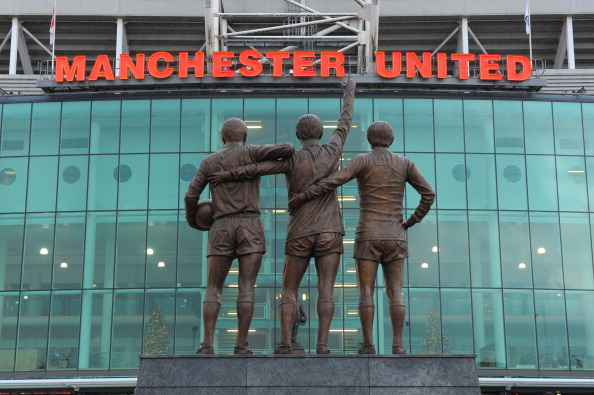 2012, like for most others in this topsy-turvy world of football, has been full of highs and lows for the Red Devils. From humiliation to heart break to exhilaration, the Old Trafford faithful have been put through a roller coaster ride of emotions in a year which, quite unusually, saw no major trophies make their way into the decked cabinet at the Theatre of Dreams. A two-tier crash out of Europe, surrender of the league crown to the Sky Blues, and yet, at the end of it all, a year ending on a high note, with a defeat of City at the Etihad, in fairy tale fashion.
Comebacks have never been hard to come by for Sir Alex Ferguson's men, and they have produced them in plenty, especially over the second half of the year. Thrilling though each of them maybe, here are the pick of the matches that Manchester United played in 2012; some included because of the thrill-a-minute action, and some for the shock waves that the repercussions of the result generated. Reminisce, and stay Red.
Chelsea 3 – 3 Manchester United | 5th of February, 2012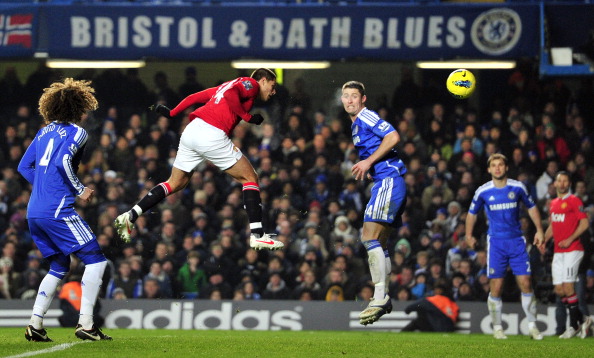 50 minutes into the match, 3 goals down, and 3 points behind Manchester City, the title race seemed to have hit an all too familiar roadblock for Manchester United at Stamford Bridge. Yet, what are United, if not for perseverance? It was the heart of the players that shone through that evening, as United hit back with two penalties and heaped pressure on the Blues till finally Hernandez found his way past Cech with a fantastic leap to meet an inch-perfect ball from Giggs.
It was a point that not only helped United inch closer to City but also gave them the impetus to steal the march over City, before eventually succumbing to their cross-town rivals.
Manchester United 2 – 3 Athletic Bilbao | 8th of March, 2012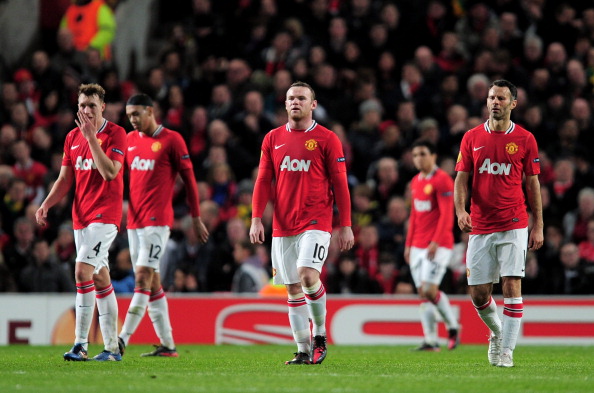 Led by their talismanic striker Fernando Llorente, and buoyed by United's poor form in Europe, Athletic Bilbao would pile on to United's misery with a 3 – 2 win, in spite of a brace from Wayne Rooney. Arguably the lowest moment of 2012 for United, Athletic Bilbao blasted open the doors to Old Trafford and left with all 3 points, condemning United to an inevitable exit from Europe's "second-tier" competition with another defeat in Spain.
The hurt of being taunted by the rival fans for having been bundled out of the Champions League only doubled with this exit, and increased multiple fold when Chelsea went on to win the Champions League.
Manchester United 4 – 4 Everton | 22nd of April, 2012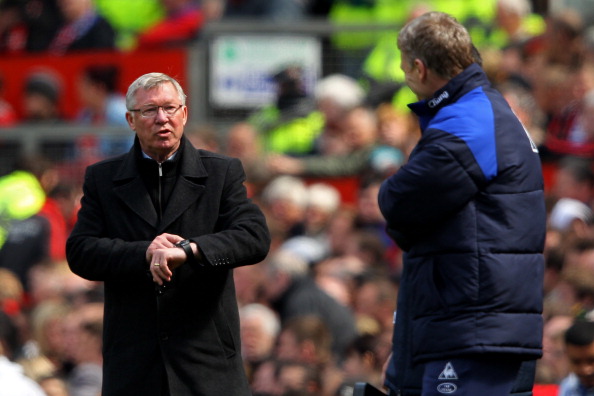 Having been the protagonist of many a comeback, it was United's turn to be victims as their hopes of a five-point lead in the title race was blasted halfway to hell by that team from Merseyside. Another Rooney brace was to go to waste, as two late goals in two minutes, from Jelavic and Pienaar, gave Everton a point, allowing City to keep the gap at three points. Of course, the Reds visited the Etihad the next weekend, and the rest, as they say, is history.
If only Jonny Evans and Rio Ferdinand hadn't let Jelavic take advantage of a lapse in understanding, if only..
Chelsea 2 – 3 Manchester United | 28th of October, 2012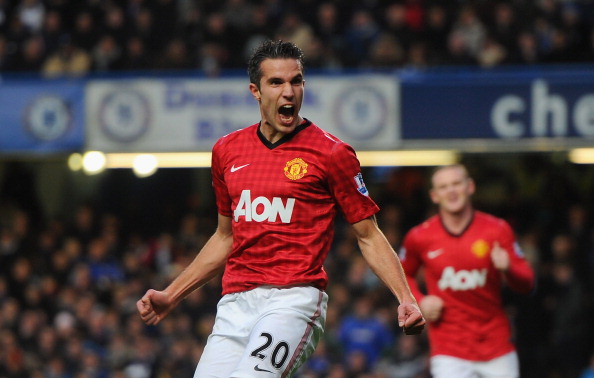 After a mixed start to the new season, United headed to the dreaded Bridge yet again to take on an in-form, and table-topping Chelsea. While the game will be remembered for all the controversy it generated, and a win that perhaps should have never been, there is no denying the fact that it derailed Chelsea's campaign horribly, and put United on track with a good dose of confidence as a bonus. Robin van Persie was only just settling into the hearts of the United fans, and Hernandez proved that he definitely packs a punch.
It was here that the memories of last season truly began to fade, with growing optimism for the current campaign, and one would do well to mark down this date as the day United truly began to Believe again.
Manchester City 2 – 3 Manchester United | 9th of December, 2012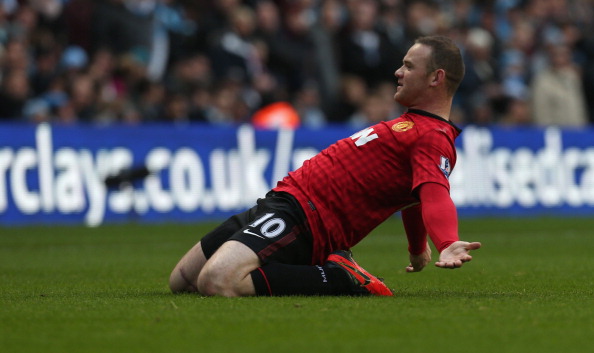 After surviving some terrible defensive moves from Evra and Carrick, United took hold of the match to build a 2 – 0 advantage, thanks to a brace from Wayne Rooney. Undefeated in 37 matches at the Etihad, the reigning champions were not about to cave in that easy, as the introduction of Tevez galvanised the home team, and saw them draw level, even threatening a third. It was Tevez who was ultimately the culprit, however, as an unnecessary tackle gave United a free kick in a dangerous position.
Revenge, redemption, retribution, Rooney, Robin; all combined together to bring Christmas early to United fans, and an early advantage in the quest for title #20.