According to Le Parisien, Atletico Madrid are interested in signing Paris Saint-Germain (PSG) defender Presnel Kimpembe, who was linked with a move to Chelsea in the summer. Kimpembe decided to stay at the French club despite former Chelsea manager Thomas Tuchel's interest in bringing him to West London.
Atleti, meanwhile, were also linked with a move for Kimpembe last summer. Reports of a move to Atletico have emerged after the recent controversy regarding PSG's vice-captaincy involving Kimpembe.
Kylian Mbappe was named PSG's vice-captain after the Coup de France clash against Pays de Cassel. Kimpembe, the former vice-captain, claimed that he wasn't informed by the club about the decision to replace him. He wrote on his Instagram story (via GOAL):
"In the last few hours I have been able to hear and read a lot about myself, I therefore wish to make things clear in order to avoid continuing to spread false information in this regard. I was not made aware of this decision, this is completely false... That said, I will always respect the decisions of the club."
According to L'Equipe, Christophe Galtier has since cleared the air with Kimpembe. He explained to the France international that Sergio Ramos, Mbappe, and Marco Verratti are also vice-captains alongside him.
Since 2015, Kimpembe has represented the Ligue 1 giants 232 times. He is currently nursing an Achilles tendon injury.
While Chelsea were interested in the player during the summer, Kimpembe decided to stay in Paris. The 27-year-old's contract with the Parisians runs till June 2024 and thus, the upcoming summer transfer window could be PSG's last chance to procure a transfer fee for him.
Former PSG defender Thiago silva is shining for Chelsea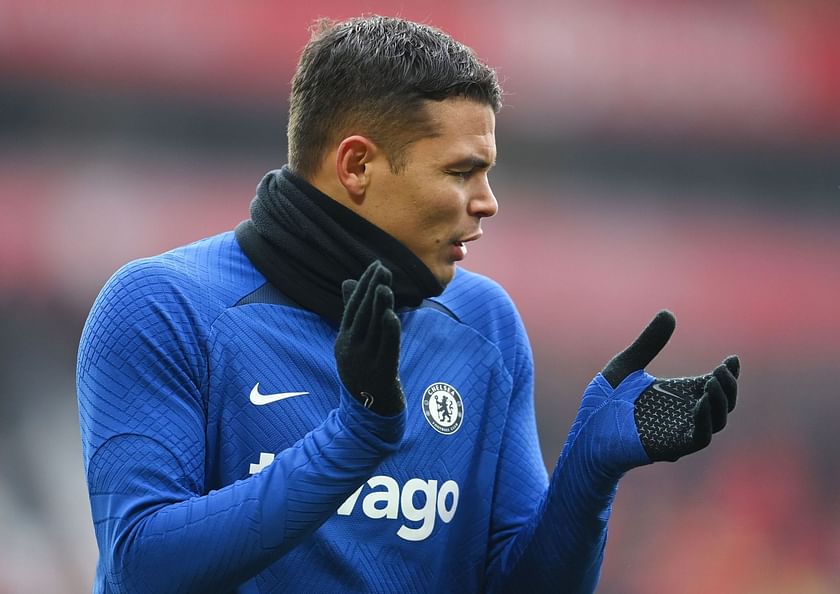 Former PSG defender Thiago Silva has been one of the few good performers for Chelsea this season. Retired Brazilian defender Alex, who also represented both clubs during his career, recently claimed that the Parisians made a mistake by letting Silva go.
He told L'Equipe (h/t Paris Fans):
"[Silva] is the most professional player I have met, His problem is that he didn't like to lose. After a defeat, he was walled in silence. Sometimes we drove home together from the Parc des Princes, and he didn't say a word (laughs). It was boring, but that's also why he's always on top."
Alex added:
"He is competitive and hyper-pro. At home, he did massages, recovery, [and] muscle building. He was an example for all of us. I did not understand why PSG did not keep him [after the 2019-20 season]. This is a big mistake."
Silva has previously expressed his disappointment at the way he was treated by the Ligue 1 side, who signed former Real Madrid centre-back Sergio Ramos to replace him.