Barcelona legend Cesc Fabregas has lauded Lionel Messi as the best player in history as speculation grows over the PSG forward's future.
Messi, 35, has dominated world football for nearly two decades and cemented his legacy by winning the FIFA World Cup in December. The seven-time Ballon d'Or winner's journey to the pinnacle of football took place at Barca, though.
The iconic forward bagged an astounding 672 goals and 303 assists in 778 games across competitions. Fabregas played alongside Messi for five seasons from 2014 to 2019. The duo won La Liga , Copa del Rey and FIFA Club World Cup.
Fabregas was asked by The Athletic about speculation regarding Lionel Messi arriving in the MLS. He responded:
"Messi can play in any league in the world. Messi is the best player in history, the best player in the world. He is also different from anybody else. You can't compare him or ask that question."
The Barca legend continued by explaining the qualities that Messi possesses. He said that the PSG attacker doesn't need to run to make things happen:
"Apart from the fact that he's the best, he's very, very intelligent. He will be walking for three or four minutes. You will not see him. But the moment you see him, he will make things happen. It is a very rare thing with players. Me, I have to run. We all have to run. We don't make that much of a difference when we're not running."
Fabregas concluded by summing up the legendary talent that the former Barcelona captain is:
"Leo has something so special; he attracts so many opponents and makes things so much easier for his teammates that you just allow him to do what he wants because you know what you get from him."
Messi is leaving PSG once his contract expires at the end of June. He has been in red-hot form for the Parisians this season, scoring 21 goals and contributing 20 assists in 40 games across competitions.
Inter Miami are interested in luring him to the MLS and have reportedly held discussions with Barcelona over a partnership deal for Messi. That would see the Argentine hero return to the Blaugrana on a 6-18 month loan before permanently joining the Herons.
However, Saudi Pro League giants Al Hilal are in the hunt for his signature and are willing to offer the iconic forward €500 million per season.
---
Barcelona manager Xavi says Lionel Messi will make a decision over his future next week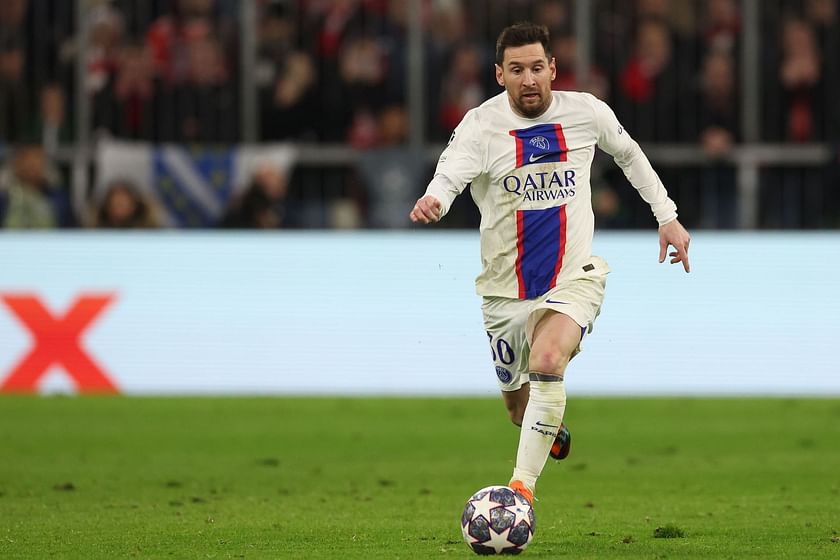 PSG have one more game left - a clash with Clermont Foot - at the Parc des Princes on Saturday (June 3). Messi will be playing his last game for the Parisians before heading out of the Ligue 1 club as a champion.
Barcelona boss Xavi has said that Messi will make a decision over his club future once PSG's season ends, telling Mundo Deportivo (via ESPN):
"Next week, he will make a decision, and you (media) have to leave him alone. ... He will decide next week, and now there are 200 hypotheses. He will decide his future, and here the doors are open; there is no debate."
Xavi is eager to reunite with his former Barcelona teammate who left the club in 2021. The La Liga cha,pions were unable to afford a new contract for their famous no.10. They're still experiencing financial complications and need to shed €200 million off their wage bill.