Former Barcelona winger Ousmane Dembele has revealed the key reason behind his decision to join PSG this summer. The Frenchman explained that he chose to cut ties with the Catalan giants and link up with the Parisians because he wants to win trophies.
Dembele ceased to be a Barcelona player after PSG triggered his release clause worth €50 million earlier this month. The attacker signed a five-year contract with the French heavyweights upon reaching the Parc des Princes, which will keep him at the club until the summer of 2028.
Speaking to Ligue 1's official website following his league debut in the 1-1 draw against Toulouse at the weekend, the Frenchman explained what motivated him to make the switch.
"I want to win trophies! To make the supporters and the city proud," he said. "It's exciting and I hope we'll do great things. I need to be ready and to do well from the off. I can't wait. I hope I'll soon win a first trophy with PSG," he said.
"It's vital for a footballer to have the coach's [Luis Enrique] trust. I talked to the president [Nasser al-Khelaifi] as well, and the sporting director [Luis Campos], and I like the project they have here. I like the coach's playing style. We know that Luis Enrique likes attacking, possession-based football. That suits me perfectly."
Ousmane Dembele also revealed that he had French giants on his mind while growing up, adding that this contributed to his decision to move to the Parc des Princes.
"As a Frenchman who grew up in Evreux, near Paris, I've always talked about PSG, and I decided it's the right moment to come to Paris and to play here in my homeland," he said.
After coming off the bench to make his Ligue 1 debut for PSG on Sunday, the Frenchman will be hoping to earn his first start for the club this weekend. The Parisians are scheduled to take on Lens at home on Saturday. It remains to be seen if Dembele will get the nod.
Barcelona manager Xavi disappointed with Ousmane Dembele's PSG move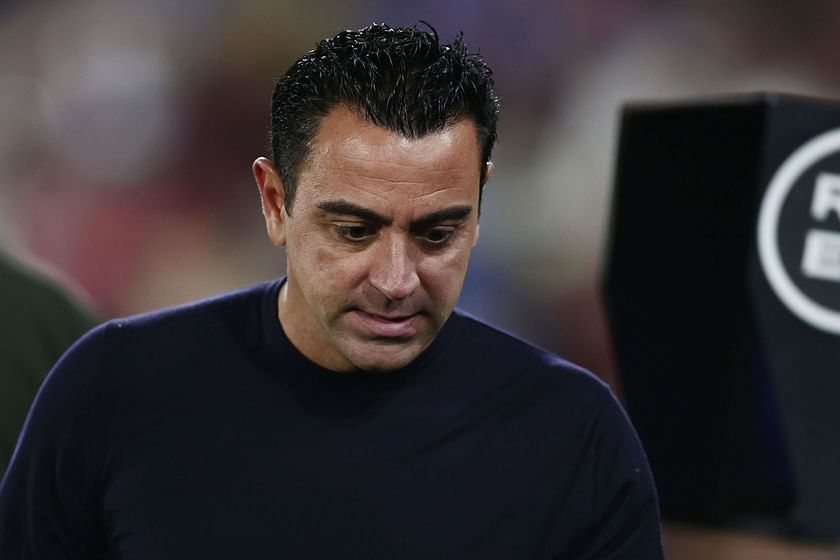 Barcelona head coach Xavi didn't hide his disappointment after it was confirmed that the Frenchman was set for a move to Paris. He made his feelings known during an interview with TV3, saying:
"It is a personal decision. It is a pity, [and] it tastes bad to me because we have taken great care of him. But he has this proposal and that is why he has not played. It is the law of the market, we cannot compete with this proposal, it is beyond our reach. I am a bit disappointed, yes."
"But he told us that he already spoke with [PSG manager] Luis Enrique and with [PSG president] Nasser Al-Khelaifi and there was no way to convince him," he added.
Following the Frenchman's departure, Barcelona have been left with a significant void to fill in the attack. The Blaugrana were recently linked with the likes of Bernardo Silva and Neymar, but couldn't get their hands on either of them.
As it stands, the club is looking inward for solution. Unless something changes in the coming days, Raphinha is expected to man the right wing with academy product Lamine Yamal to his support this season.