Leeds United vs Watford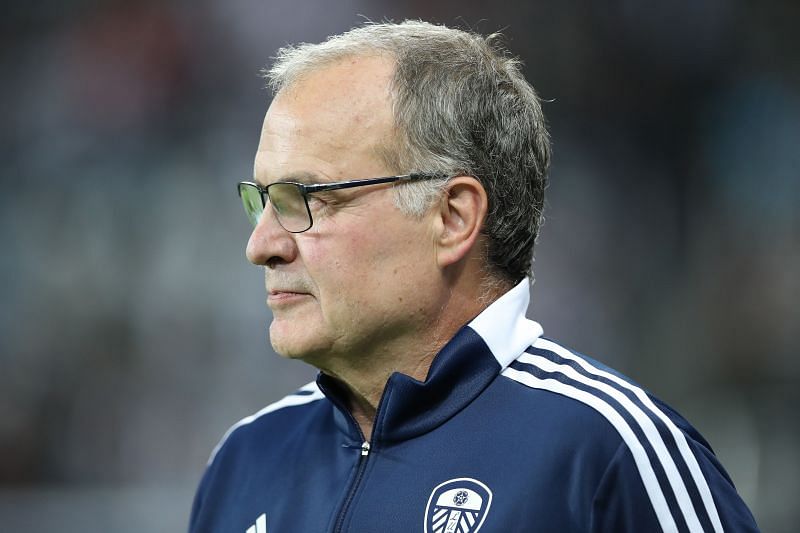 As I said before, I like watching Leeds United. They play entertaining football, but the 2021-22 Premier League season has been tough for Marcelo Bielsa and co so far. Watford, on the other hand, are lethal on the counterattack and have a lot of pace on the flanks.
If Leeds United don't beat Watford at home - more so when they are desperate for a win - one would start to worry about them. There's already a suspicion that teams have sussed them out, but I fancy them to hit the ground running and record a comfortable win this weekend.
Prediction: Leeds United 3-1 Watford
---
Brighton vs Arsenal
Arsenal have turned a corner. They produced a fantastic performance against Spurs in the north London derby last weekend in the Premier League and have won three games on the bounce without conceding a goal. That said, Arsenal's Achilles heel over the past few years has been consistency, so I wouldn't be shocked in the slightest if they fail to record a victory against Brighton.
If Arsenal keep their main XI fit, they stand a realistic chance of causing a lot of problems. Without European football, they only play one game a week and that could work to their advantage. Just when I thought that they could string together a run of victories with their first-choice XI, Granit Xhaka has been ruled out for nearly three months with an injury!
In the grand scheme of things, Arsenal should win this and I predict they will prevail 2-1. I said earlier that I wouldn't be surprised if they failed to record a positive result, but Brighton were really fortunate against Crystal Palace and will likely get beat if Arsenal continue to play like they have been in the past few weeks.
Prediction: Arsenal 2-1 Brighton
---
Tottenham Hotspur vs Aston Villa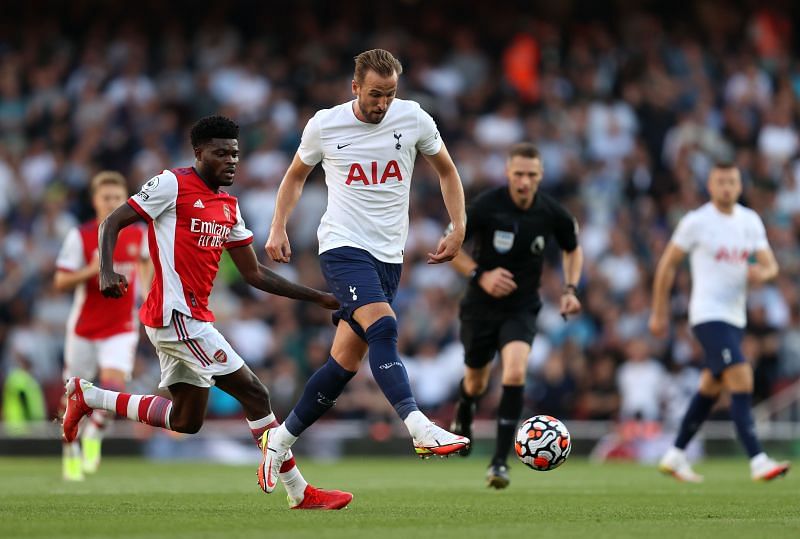 Aston Villa were really good against Manchester United. They deserved to get a positive result and they did as Bruno Fernandes missed a stoppage-time penalty to restore parity at Old Trafford. Ultimately, the game will boil down to the version of Tottenham Hotspur that turns up.
Will it be the side that got absolutely rolled over by Chelsea and Arsenal, or will it be the team that gave Chelsea a game in the first 45 minutes and also beat Manchester City on the opening day of the Premier League season? If Spurs hit the front in the opening exchanges, they are a hard team to play against.
I like Villa and after careful consideration, I fancy them to win this one 2-1. The way Spurs are playing now and their attitude scares me. If they don't change, I can't see them getting anything from this game. A loss would put serious pressure on Nuno Espirito Santo, especially with the international break coming up after the Premier League weekend. This is a massive game for Spurs and the Portuguese manager, it has to be said.
Prediction: Tottenham Hotspur 1-2 Aston Villa
---
West Ham vs Brentford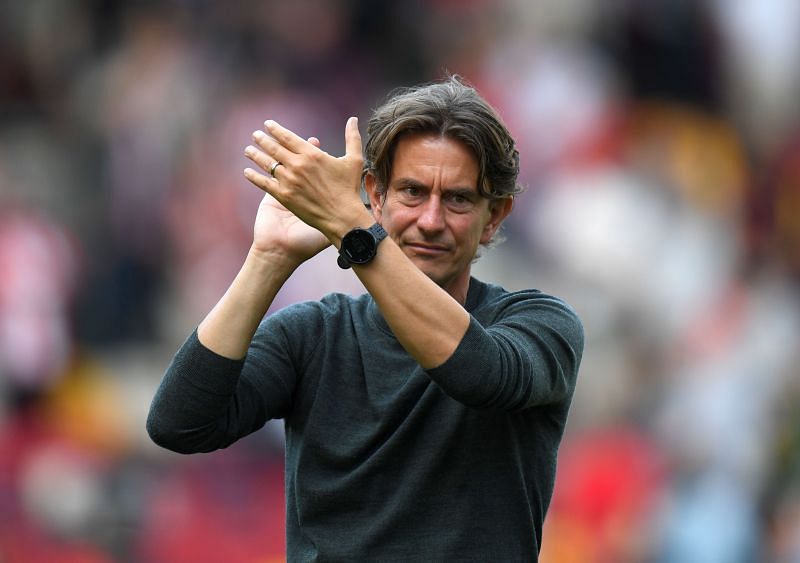 Brentford are my Achilles heel, I'm always a million miles off when it comes to predicting their Premier League games. Ivan Toney has already shown his class in the Premier League and Brentford are a good side, but I fancy West Ham to win this one because they are a better team than what they get credit for.
Michail Antonio is such a good player and if you look at West Ham's results, they have actually made a solid start to the Premier League season if you overlook the penalty miss against Manchester United. They have carried on from where they left off last season and are an underrated side, in my opinion.
Prediction: West Ham United 2-1 Brentford
---
Crystal Palace vs Leicester City
I've been so impressed with Crystal Palace under Patrick Vieira, they played really well last week. You can see them working hard for their manager, in stark contrast to what is the case with Tottenham Hotspur and Nuno - it's like chalk and cheese!
I don't usually go against Leicester City but I think Palace will win this one. The players are all working for each other and with a bit of luck, I fancy them to have a good Premier League season. They already have a good home record and should have beaten Brighton last time around, but it just didn't happen.
Prediction: Crystal Palace 2-1 Leicester City
---
Liverpool vs Manchester City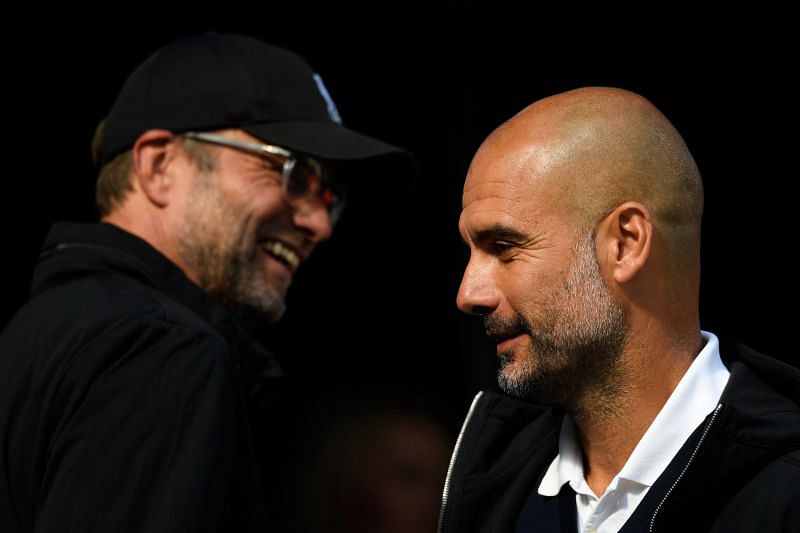 What a game, eh? The standout fixture of the Premier League weekend. I just think Manchester City are struggling without a center forward and that could come back to haunt them.
They scored a deflected goal against Chelsea, but they lost to PSG and didn't really threaten Gianluigi Donnarumma between the sticks despite dominating possession. Donnarumma didn't make a save I wouldn't have expected him to make - it was evident that if Manchester City had a lethal center forward on the pitch, it could have been a different story. Goalscoring isn't a problem for them if they are playing Norwich City and the likes, but in crunch games, they need to put their chances away.
Liverpool, on the other hand, are scoring goals aplenty, so this is a really interesting game. I think both sides will score goals, so I'm predicting a 2-2 draw. The talent going forward outweighs the talent at the back, while it can also be said that if both teams get their best XIs out, there's not a lot between them.
Prediction: Liverpool 2-2 Manchester City
---
Also Read: "I made history in this club and I want to do it again" - Cristiano Ronaldo sends heartfelt message to Manchester United fans after last-gasp UCL winner
Paul Merson predicts Man City vs Liverpool and other Premier League GW 29 fixtures! Click here
Edited by Vishal Subramanian