We are headed for the penultimate gameweek of the 2022-23 Premier League season. Manchester City could be crowned champions this Sunday while the race for the the last two Champions League spots could be decided this week as well.
Newcastle United took a massive steps towards UCL qualification with a brilliant display against Brighton & Hove Albion. The pressure will now be on the likes of Manchester United and Liverpool to keep up.
The results of this gameweek will have also major ramifications in the relegation battle and the fate of multiple teams will be decided over the next couple of days.
Without too much ado, let us take a look at this week's fixtures:
---
Tottenham Hotspur vs Brentford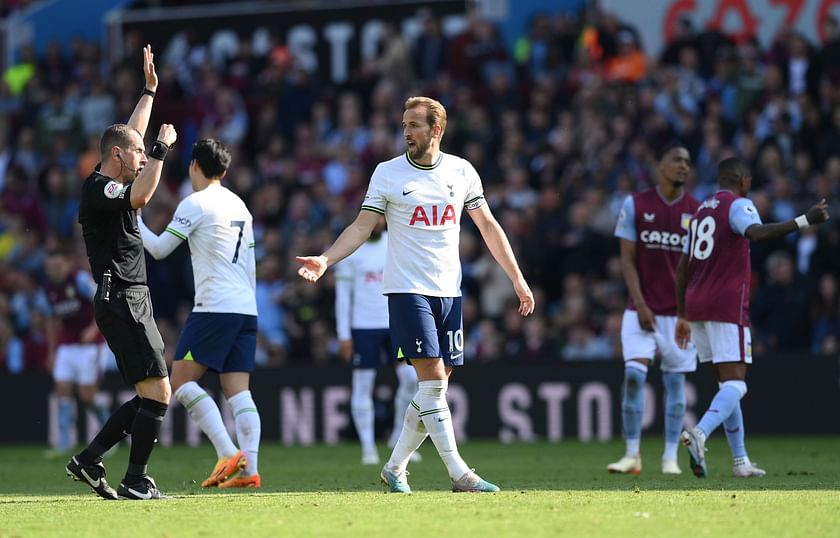 Brentford will make it hard for Tottenham Hotspur on Saturday but I'll go with the Lilywhites here. They're a bit up and down as far as their form is concerned but I expect them to go and win here though they got a poor result against Aston Villa last weekend.
Spurs will want to qualify for the Europa League at least and they will need to win here to keep that dream alive. The Conference League does does not have the same grandeur and history of the Europa League, but Tottenham might have to be content with just that at the end of the season.
Having said that, I expect them to get a clinical victory in front of their home fans.
Prediction: Tottenham Hotspur 2-0 Brentford
---
Liverpool vs Aston Villa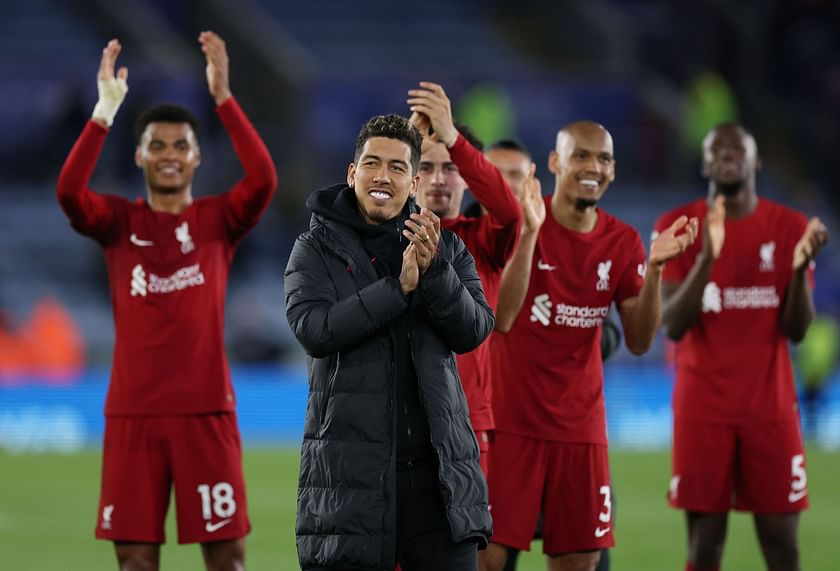 Aston Villa had a good result against Tottenham Hotspur last weekend. But if they play the high line against Liverpool as they did against Spurs, they'll concede at least four goals here. How Spurs did not capitalize on it is beyond me. They kept getting flagged for offside and should have done better.
The problem with Villa seems to be that every time they get to a place where Europe comes within their sights, they crumble. But the pressure was off last weekend and they beat Spurs.
Liverpool have confirmed the departure of four key players - Roberto Firmino, Naby Keita, James Milner and Alex Oxlade-Chamberlain.
Firmino was the main man for Liverpool not far back and he was the one who knitted everything together. The way he used to draw centre-halves helped Mane and Salah to score a lot of goals. He has a great footballing brain and he needs players who are on the same level. It will be interesting to see where the Brazilian will play next season.
Liverpool will miss Milner as well. He has been absolutely brilliant for the club and Jurgen Klopp will surely miss his presence in the dressing room next season.
I expect Liverpool to keep up the pressure on Manchester United and Newcastle United and secure a hard fought victory in what promises to be an emotional evening at Anfield.
Prediction: Liverpool 2-1 Aston Villa
---
Wolves vs Everton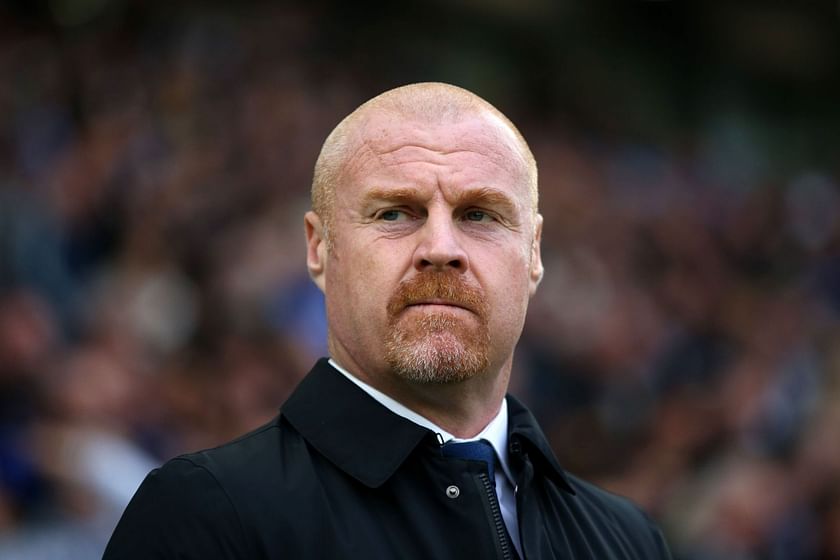 I think Everton might be safe. I don't see how they won't beat Bournemouth on the last day of the season with a raucous Goodison crowd behind them. Everton did alright for 30 minutes against Manchester City last weekend but then City dismantled them.
I think Everton will get one very important point here. It's a bit of a precarious situation on paper but I expect the Toffees to be safe at the end of the season.
Prediction: Wolves 1-1 Everton
---
Bournemouth vs Manchester United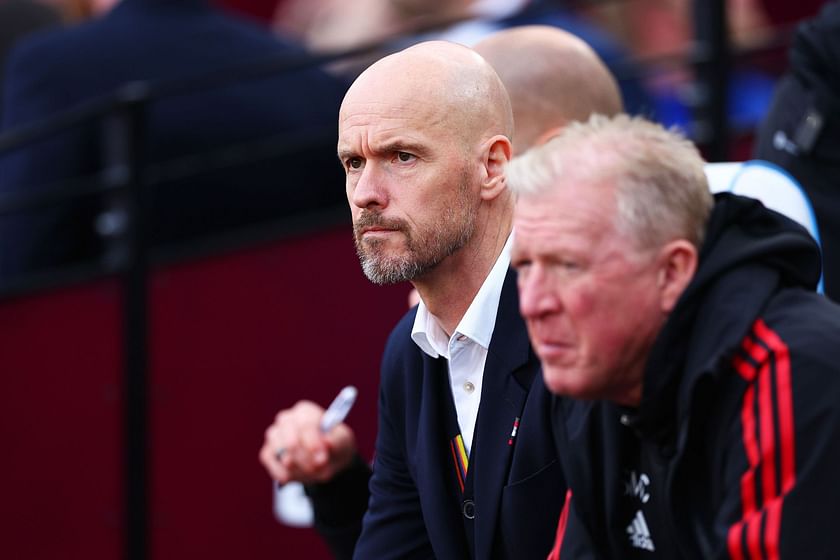 Manchester United have to win this one and that will make this game entertaining to watch. Bournemouth have done great and they are safe now. I think that plays into Manchester United's hands because the Red Devils have something to play for and the Cherries don't. Having said that, I still think this will be a hard game for Man Utd.
If it's a draw, then it'll put a lot of pressure on Erik ten Hag. They don't want to be playing Chelsea with a Champions League spot on the line. I wouldn't be surprised if this ended in a draw but I expect them to get this one over the line and take a huge step towards Champions League qualification.
Prediction: Bournemouth 0-1 Manchester United
---
Fulham vs Crystal Palace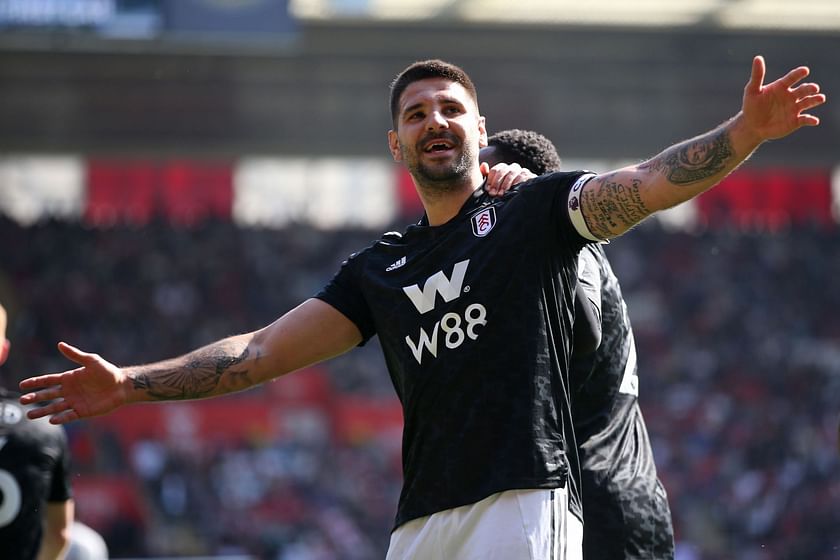 Fulham have been outstanding this season. I expect plenty of goals in this game. The way Palace are playing has also surprised me of late. There's balance in that team and Eberechi Eze looks like a proper player.
Fair play to Roy Hodgson. He has come in and they've done what they had to do and beat the teams below them. But Mitrovic is back and Fulham look very dangerous with him in the side. This should be an entertaining game as the shackles are off for both the teams.
Prediction: Fulham 3-2 Crystal Palace
---
Nottingham Forest vs Arsenal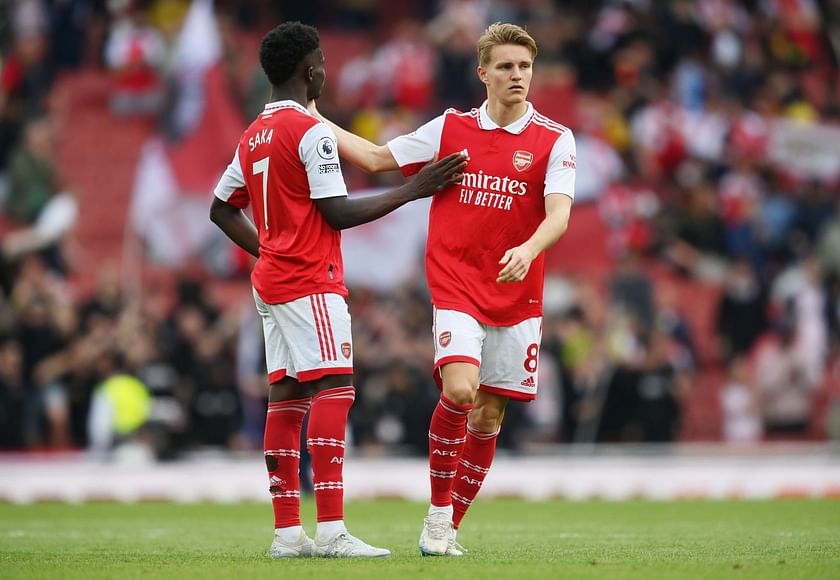 Arsenal will obviously be disappointed after their loss against Brighton. Nottingham Forest will have one eye on everybody else's result. But they are three points clear of the relegation zone for now and should be largely out of danger.
I don't see Leicester winning their last two football matches. So if Forest earn a point, it'll do them a world of good. Forest could give a stern test to Arsenal here, but I expect The Gunners to come out on top.
Prediction: Nottingham Forest 1-2 Arsenal
---
West Ham United vs Leeds United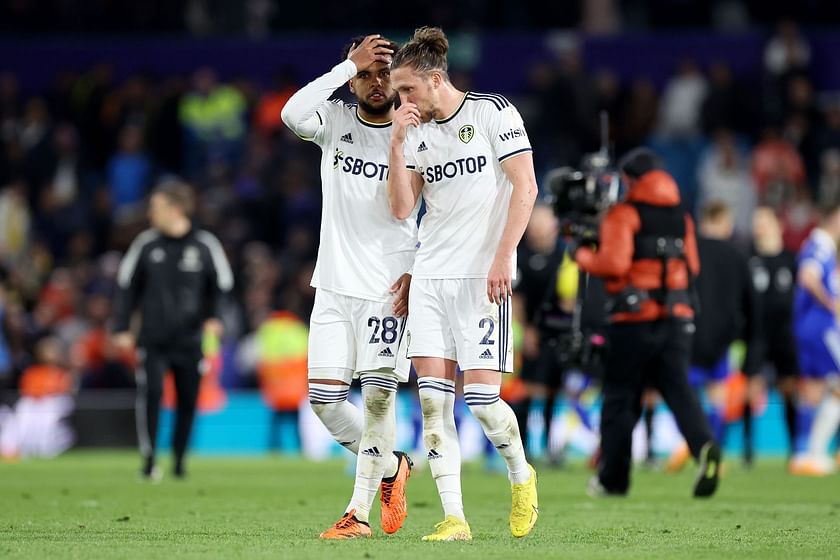 This is the perfect time for Leeds United to face West Ham. They have to make this one count.
The Hammers are likely to rest a lot of their players after their Europa Conference League heroics. Leeds will need to take advantage of it.
If West Ham win the Conference League title, it'll be absolutely amazing. It'll be an absolutely brilliant season for them despite hovering near the relegation zone for most of it. What a turnaround it will be for David Moyes if they do end up winning a European title!
However, Leeds United will be hungrier this weekend and that could help them get a massive result.
Prediction: West Ham United 0-2 Leeds United
---
Brighton vs Southampton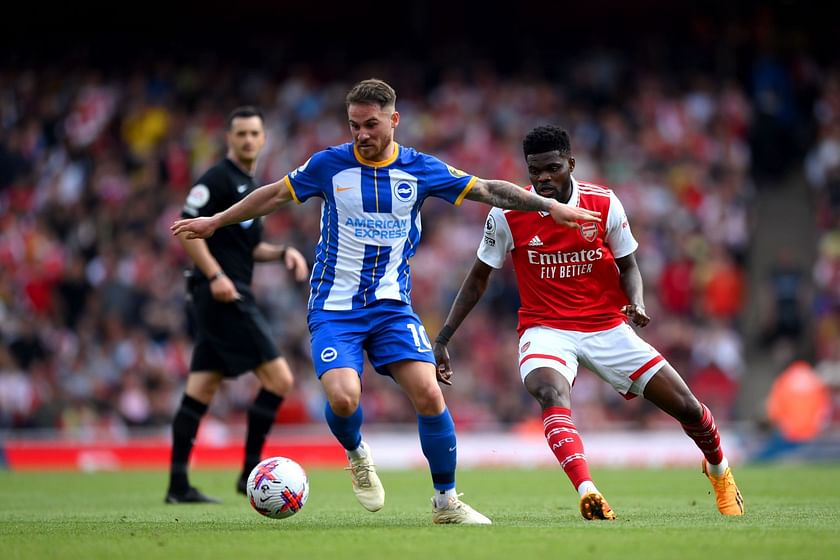 Brighton are a bag of Revels for me. They beat Man United, they beat Arsenal and they also got slaughtered by Everton and Newcastle United. We don't know what we're going to get with them but I think they'll beat Southampton on Sunday.
I don't see anything but a Brighton win here but that's also because of how poor Southampton have been. If the Seagulls could pick a team to play after their game against Newcastle United, it'd be Southampton at home.
Prediction: Brighton 3-0 Southampton
---
Manchester City vs Chelsea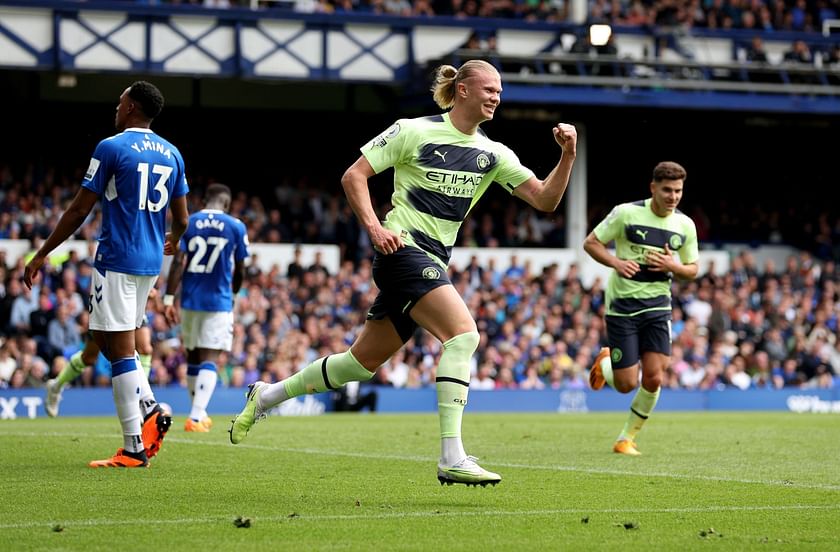 I think Manchester City will be crowned champions after this game. They are head and shoulders above the rest of the competition. The sooner they get the Premier League title race done with, the sooner they can focus on the FA Cup and the Champions League final.
They look dangerous and I don't know how any team is going to stop them. They're starting to make the Premier League look like the Bundesliga with the gulf in class between them and the rest of the league.
Arsenal have outdone themselves to remain in the title race for as long as they have. Newcastle, at third, are 16 points behind City. That's ridiculous.
I'd be flabbergasted if they don't win the treble and I predict only one way traffic here against Chelsea.
Prediction: Manchester City 3-0 Chelsea
---
Newcastle vs Leicester City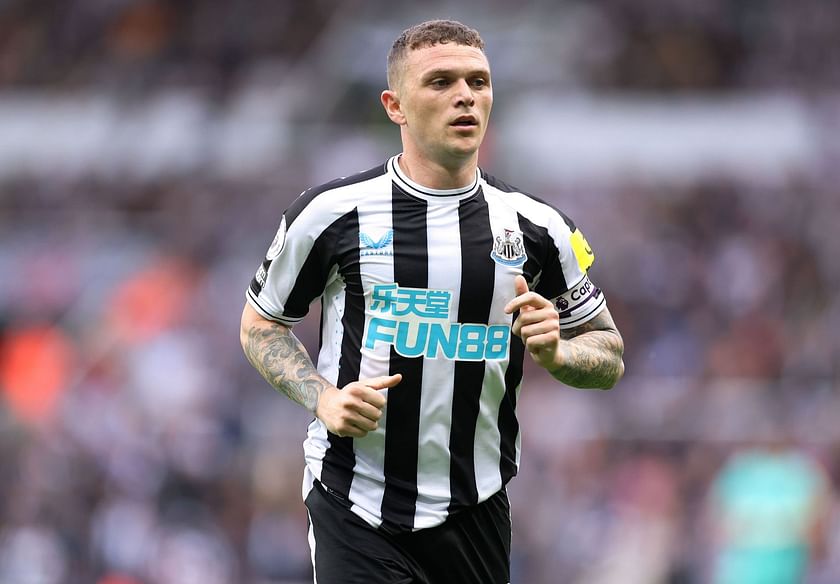 Leicester City know what they've got to do. Leeds could win their game against West Ham and that will mean that The Foxes have to get positive results in both their remaining football matches. However, I think Leicester are going to get relegated this weekend.
I don't see how Leicester can beat Newcastle United. After the first 10 minutes against Liverpool where they were decent, they got destroyed. If the Magpies win, there'll be huge celebrations at St. James' Park.
Newcastle destroyed Brighton in midweek. They also decimated Tottenham not long ago. I don't see how Leicester can keep this rampant Newcastle United at bay.
Leicester concede silly goals and are so poor at times and this could be the game which sees Newcastle secure a place in the UEFA Champions League next season
Prediction: Newcastle United 4-0 Leicester City
Poll : Will Manchester City win the treble this season?
Yes! No one can beat them in current form
No! They are going to falter soon
80 votes