We're approaching the end of another European season this month with two massive finals set to take place in the next few days. Fiorentina lock horns with West Ham United in the Europa Conference League final in Prague during the week, before Pep Guardiola attempts to win his first Champions League title with Manchester City over the weekend.
The Cityzens are on course to win a historic treble this season, with just Inter Milan standing in their way. Pep Guardiola led his side to an FA Cup victory against arch-rivals Manchester United last week and will look to win the second treble of his career on Saturday.
We've already witnessed one European final this season, with Sevilla edging Jose Mourinho's AS Roma side on penalties to clinch the Europa League trophy. Roma won the Conference League trophy last year, beating Feyenoord by a 1-0 margin in the final.
Manchester City have managed to get the better of reigning European champions Real Madrid in the semi-finals and will now need to hit their peak against Inter Milan. Here are my predictions for the Europa Conference League final and the UEFA Champions League final.
---
Europa Conference League final - Fiorentina vs West Ham United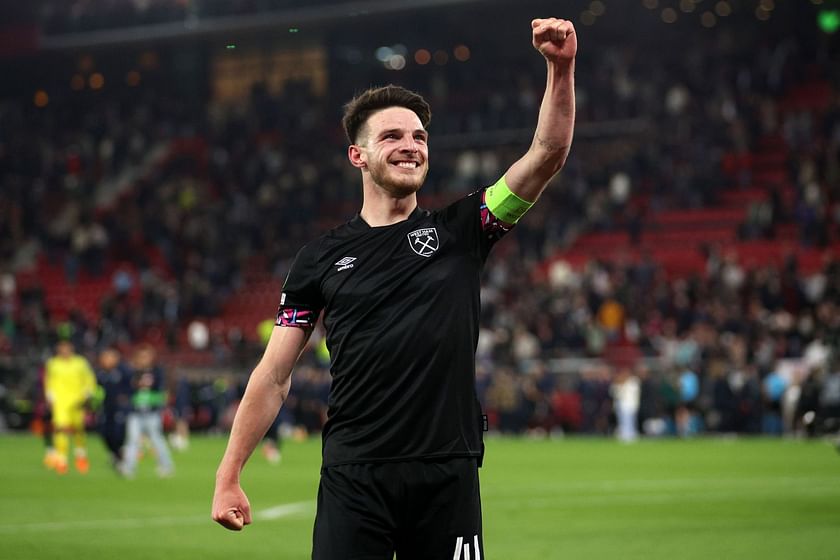 This is a tough game to call. The venue is an absolute disgrace - it can take only twenty thousand people. You're trying to make it a good competition, but where are you hosting the final? These are two clubs with huge fanbases. You'd think they make an effort, but then they go ahead and do this.
I think whoever scores the first goal wins this game. Fiorentina beat Roma last week but they had a game over the weekend. They finished eighth in the league table - that's not good enough for them, because they're a good team. Luka Jovic hasn't given the best returns for a striker this season, but he'll be one to keep an eye on.
Sofyan Amrabat has been a very good player for Fiorentina, but he has had problems with his fitness. It's a horrible feeling going into a final with a knock. There are going to be good battles all over the pitch. Both teams play a back four, and it'll be a very interesting game.
If Michail Antonio gets going in this game, I don't think Fiorentina can live with him. There aren't many players with his pace and strength in the Serie A. If he gets going, he can be a handful, and we've seen glimpses of that this season.
West Ham have got very good players in their ranks and need to perform. Declan Rice has been playing so well this season and could be the difference between the two teams.
At the end of the day, it's a trophy, and if West Ham win it, it'll be the best season they've had in a very long time. They were fighting relegation not very long ago, and they'll find themselves in football folklore if they win this game.
This is a huge game, and both teams will be nervous. It comes down to whoever handles the nerves better. You're up against players you've never played against, and it does take time to work them out. It only takes one lapse to fall behind. If both teams play at their best, I think West Ham have the upper hand, and I'm going to back them to win this game.
Prediction: Fiorentina 1-2 West Ham United
---
UEFA Champions League Final - Manchester City vs Inter Milan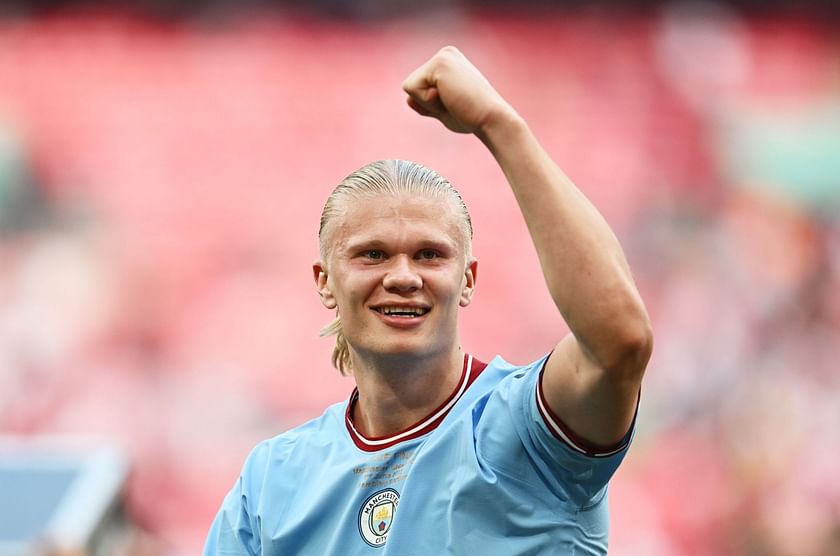 I would back Manchester City, but I've seen this too many times in the past - people expected them to turn up against Chelsea two years ago. This is a brilliant opportunity for City - they don't get too many shots at a treble. The only other English team to have won it are their neighbors.
Inter Milan will cause problems because they have good players. They could play two strikers up front, and it could give City something to think about. It stops John Stones from working his way into midfield. In Barella and Mkhitaryan, they've got players in there that can pass the ball.
Inter Milan absolutely demolished AC Milan in the derby and if they pull off a similar start, they have a chance. Romelu Lukaku has been in good form and he's got to play in this game. You don't want him backing into you at the edge of the box.
Inter Milan have a go at their opponents, and I think there will be goals in this game. They have a better midfield than people give them credit for and if they can find five or six passes, they'll be away. The Premier League has a lot of midfielders that aren't majorly comfortable on the ball, and teams like Arsenal and Brighton have caused Manchester City a few problems. If you can beat their press, you can get to them.
You've got to remember that Manchester City didn't just win against Real Madrid - they dominated. They blew them away, and the game was almost cringeworthy. They've always had two games to get the job done, however, and this is a big, one-off football match. Before they won the second leg, Man City were held to a draw.
Pep Guardiola is already a phenomenal manager, and he keeps other managers on their feet thinking about how they're going to play against him. People say that he's got great players and he does, but he's on a different planet because of the way he gets them to play football.
The only thing that could trip City up is nerves, in my opinion. If Manchester City play well on Saturday, they'll win the treble.
Prediction: Manchester City 3-1 Inter Milan