Paris Saint-Germain (PSG) are preparing to face Monaco at the Stade Louis II on Saturday (February 11) in Ligue 1. Christophe Galtier will be eager to bounce back from the midweek defeat to Marseille in the Coupe de France.
Meanwhile, Barcelona president Joan Laporta has labelled Lionel Messi as the Blaugrana's patrimony. Elsewhere, Parisians goalkeeper Gianluca Donnarumma has opened up on competing with Keylor Navas for a first-team place.
On that note, here's a look at the key PSG transfer stories as on February 10, 2023:
---
Lionel Messi labelled as Barcelona's Patrimony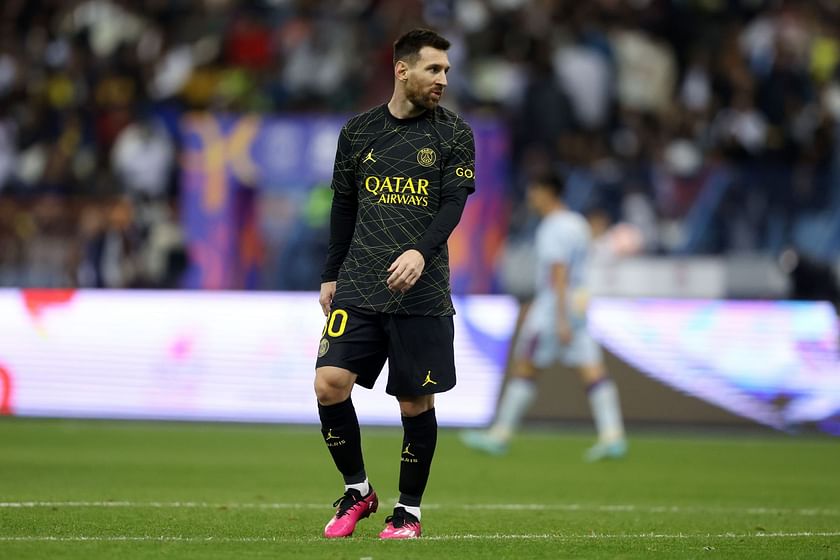 Lionel Messi has been labelled as Barcelona's patrimony by Joan Laporta. The Argentinean joined the Blaugrana at a very young age and spent a major chunk of his career with the La Liga giants. It was at the Camp Nou that he attained greatness before joining PSG in 2021.
After an underwhelming debut season with the Parisians, Messi is back to his goalscoring best in the current campaign. However, his contract with the Ligue 1 champions runs out this summer. Barcelona are among the clubs plotting to secure his signature.
Speaking recently, as cited by PSG Talk, Laporta also stressed that Messi's brother's recent comments do not affect the club's relationship with their prodigal son.
"I take away all the importance because he has already apologised. Everything he has said is understandable; let's leave it there and don't give it more importance … they do not affect the relationship between Leo and FC Barcelona at all," said Laporta.
He added:
"It is obvious that Leo Messi is Barca's patrimony and, in this sense, we are very proud to have had the best player in the world with us and surely in history. But Messi belongs to PSG; he is a PSG player, and out of respect, I don't I don't want to comment on players who are at other clubs."
Messi has appeared 25 times for the Parisians this season, amassing 15 goals and 14 assists.
---
Gianluigi Donnaromma talks about Keylor Navas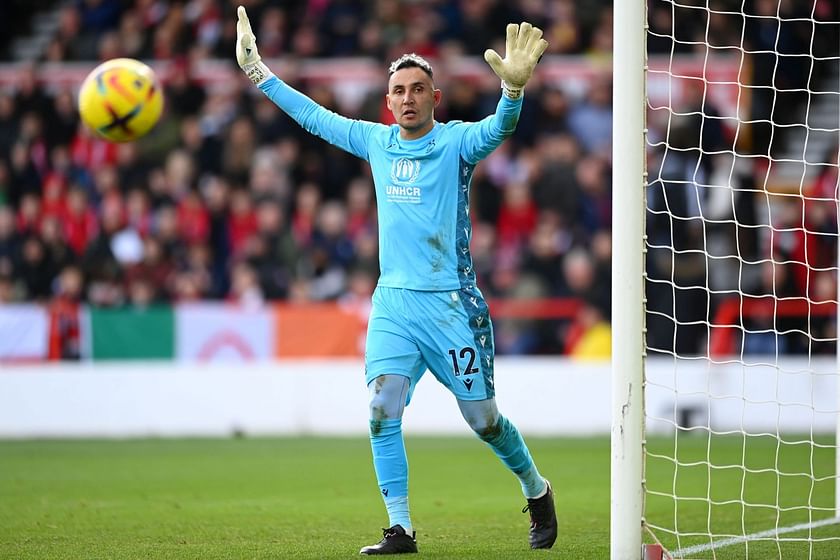 Gianluigi Donnarumma has admitted that it was tough to fight with Keylor Navas for a place in PSG's starting XI. The Costa Rican goalkeeper left the Parisians last month to join Nottingham Forest on loan.
Speaking to L'Equipe as relayed to PSG Talk, Donnarumma said that the two of them took the competition in their stride.
"Of course, it's not easy; you have to know how to manage this particular situation. Keylor and I are two good boys; we got along well, but it's normal that it's difficult. In management, over time, it becomes complicated," said Donnarumma.
He continued:
"We took it well, him like me, trying to help the team, which is the only important thing. It wasn't just about him or me, but the whole team. It's normal to make choices at some point. And we had to make a choice; whether it was him or me, it was important for everyone."
Donnarumma has become the indisputable No. 1 at the Parc des Princes under Christophe Galtier this season.
---
Rolland Courbis outlines how PSG can beat Bayern Munich in UEFA Champions League
Football pundit Rolland Courbis reckons PSG have to play three at the back to overcome Bayern Munich in the UEFA Champions League round of 16. The two clubs face off in the prestigious tournament next week (first leg on February 14), and the Parisians' recent poor form has been a cause for concern.
Speaking on After Foot RMC, as relayed by PSG Talk, Courbis said that the Ligue 1 champions have to be organised to get the better of the Bavarians.
"(Wednesday's) PSG or PSG against Toulouse (last Saturday), in the current formula, with this diamond and Vitinha in number ten, you have no chance of beating Bayern Munich. We must remember the formula at the start of the season with three center-backs and two midfielders in front of the defence, Vitinha and Verratti," said Courbis.
He added:
"Failing to have a good solution, let's try to find the least bad. And the least bad is the organisation of PSG for the first five months. Not that of the last four or five weeks because it is not an organisation; it is disorganisation."
The French giants are atop the Ligue 1 standings after 22 games.