Ordinary players, yet great coaches
2.23K //
31 Mar 2011, 19:22 IST
This is one question which makes me think after every successful campaign by a team or an individual. There are examples of very ordinary players who have gone on to become good captains and even more, a highly successful coach. Here is one list which I have jotted down:
CRICKET:
Dav Whatmore
John Wright
The late Bob Woolmer
Bobby Simpson
Tom Moody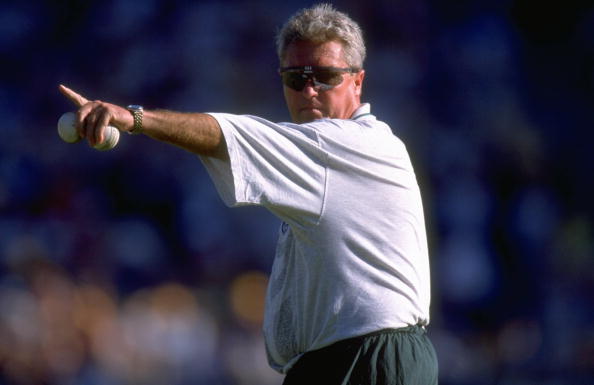 And as I write this, I can think of some ordinary players, who were brilliant captains: Mike Brearly, Hansie Cronje, Nasser Hussain. Even Steve Waugh, who many consider to be the best captain Aussies ever had, was a very limited batsman, but with his sheer hard work and mental toughness, went on to become one of the most prolific batsmen of his era, scoring most of his runs in the most difficult situations. Not far behind were Allan Border and Mark Taylor, who were tough mentally and scored runs heavily in spite of their limited abilities, and yet were outstanding captains. And who can forget the great Ian Chappell, who has forced me to write an article on him.
FOOTBALL:
Sir Bobby Robson
Sir Alex Fergusson
Jose Mourinho
Josep "Pep" Guardiola
Arsene Wenger
Louis van Gaal
Guus Hiddink
Louis Felippe Scolari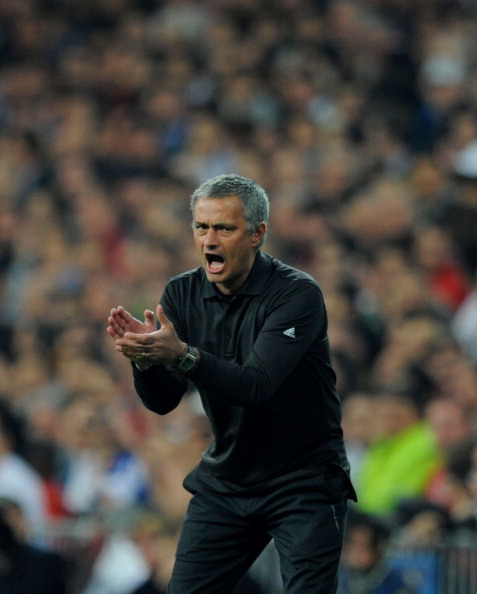 Jose Mourinho a.k.a. 'The Special One' is of considerable special interest in this topic. Having played football till the age of 27, he realized he wasn't good enough, albeit as a player. So, he forayed into the world of coaching starting off as an understudy to the great Sir Bobby Robson, who was himself not a very distinguished player yet ended up being a successful England, Barca, Porto, Newcastle United coach. For Mourinho to have ventured into management would have surely come as a difficult decision to make. What a tough lad he would have been, when he decided to suppress his ego and take up a challenge as big as that of coaching. The man's success speaks for himself. Porto, Chelsea and Inter. I fondly remember Didier Drogba in tears after "The special one" made a move from Chelsea. That is the kind of influence the man had on his players.
Someone else said about him "He comes, he wins and he leaves". That is with obvious reference to his latest challenge of coaching Real Madrid and bringing back the silverware that has been eluding Santiago Barnabeau for a while. But more importantly, this statement also drew parallel with Julius Caesar.
Interestingly, his Bayern Munich counterpart in last year's Champions League Final, Dutchman Louis van Gaal, was also an understudy of Late Sir Bobby Robson and a mentor for Jose and Mourinho winning the Champions League against Bayern was truly a case of a pupil surpassing his master.
The list just doesn't end here. Tennis is one sport that has been always in the limelight for individual accomplishments more than anything else. This list is too topped by someone who has bred the likes of Pete Sampras, Andre Agassi, Jim Courier, Michael Chang, Todd Martin, James Blake, Maria Sharapova, Jelena Jankovic, Monica Seles, Mary Pierce – Nick Bollitieri. Nick Bollitieri is the most low profile coaches in the world of tennis and continues to groom his protégés from his tennis academy in Florida. He is the most sought after coach when it comes to grooming tennis champions for the morrow. He is often referred as the Ramakant Achrekar (the man who nurtured SRT) of Tennis.
TENNIS:
Brad Gilbert
Tim Gullikson
Paul Annacone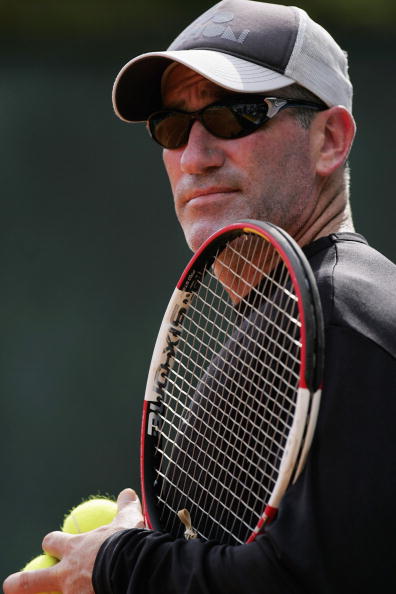 Brad Gilbert is one of the tennis coaches around on the ATP circuit. Having retired at an age of 33 with a total prize money of just about $5.5 million, Gilbert's decision to take up coaching drew flak from some corners. Shrugging off the criticism, he was recruited by Andre Agassi immediately, an association which lasted eight long years! Under Gilbert, Agassi scaled to the top of ATP rankings and went on to win three Australian Open titles, two US Open titles and a French to go along with the illustrious Gold at the Atlanta Olympics in 1996. Andre Agassi famously describes Gilbert as "The Greatest Coach of all time".
Gilbert's book "Winning Ugly" is a remarkable read which gives tips on how an average player can defeat a more skilled opponent, has been widely accepted as one of the best coaching manuals. Soon after Gilbert's association with Agassi was over, he took over as Andy Roddick's coach, which culminated in the latter winning the US Open in 2003 and becoming World No.1. Gilbert was then associated with the Brit Andy Murray, who like his other disciples scaled to highest ranking of 8.
There have been some players like Gustavo Kuerten who started playing tennis with his grandmother being hisfirst coach. Steffi Graf and Martina Hingis were coached by their parents well in their playing days. The interesting point to be noted is the coaches who brought out the talent in these players were people relatively unknown in the sport.
So this brings us to the poignant question that has kept me searching for answers. Why is it that great coaches did not make it big as players? Is it that in spite of their great insight on the game they played, their limitations kept them away from the glitterati? And if they were so knowledgeable and great visionaries of the game, why weren't they able to figure out their way out? These are some answers that still elude me and will continue to do so…