The 2022-23 Premier League season has been a bewitching and intense one. Arsenal are the main contenders for the league title after ending last season in fifth place. Mikel Arteta's side have a five-point advantage over second-placed Manchester City. Newcastle United sit in third place while Manchester United are fourth.
It's the kind of league season that has been tough for young players to thrive in. The unpredictability of every match makes it difficult for managers to rely on untested talent at crucial moments.
Even so, several young footballers have lit up the Premier League this season, popping up at decisive moments to aid their sides. This article will take a look at the top young players in the Premier League as of January 2023.
Without further ado, let's get started.
#5 Alejandro Garnacho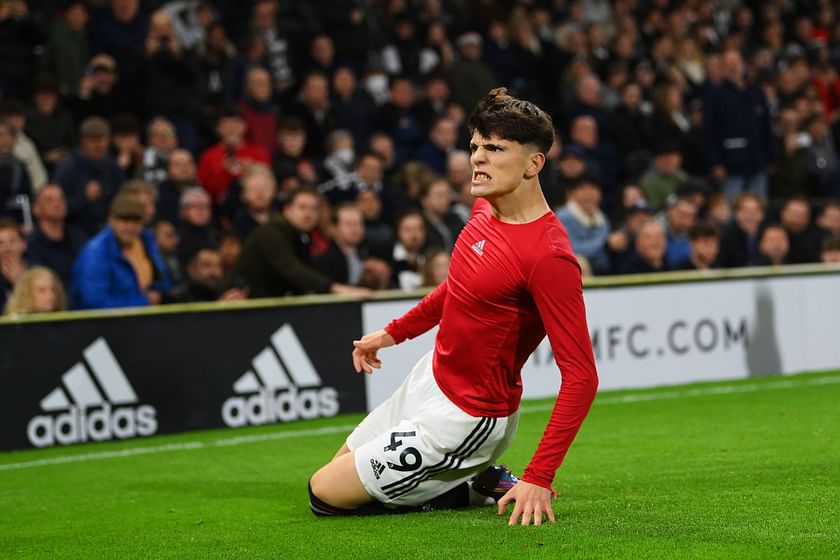 He might have only turned 18 last July, but Manchester United attacker Alejandro Garnacho looks like one of the best youth products the club has produced in the last decade. He's tricky, has an eye for goal, and arguably has the confidence of a far more experienced player.
It's this that has caused Erik ten Hag to give him so much game time. The Argentina youth international has already played nine league matches this season, scoring a dramatic last-gasp winner against Fulham in November. He also has two league assists.
Garnacho is an essential part of the Manchester United squad and his future looks very bright.
#4 Roméo Lavia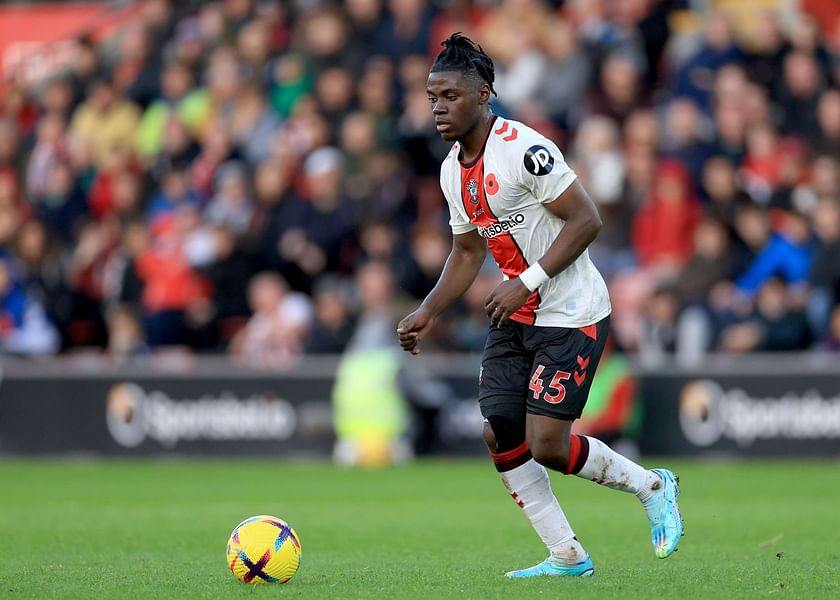 His club are 20th and might be feeling the looming threat of relegation, but 19-year-old Southampton youth prospect Roméo Lavia is making a name for himself for the right reasons.
The Belgian youth international signed from Manchester City last summer and has taken regular Premier League football in his stride. In 11 league matches, the young defensive midfielder has scored once, and has an impressive 86.3% pass completion rate, according to WhoScored. He has an eye for goal and has attempted five long-distance efforts this season. Defensively, he has completed 20 tackles.
Lavia's ascent to senior football contrasts with his club's miserable campaign thus far. He has been a real revelation this season.
#3 William Saliba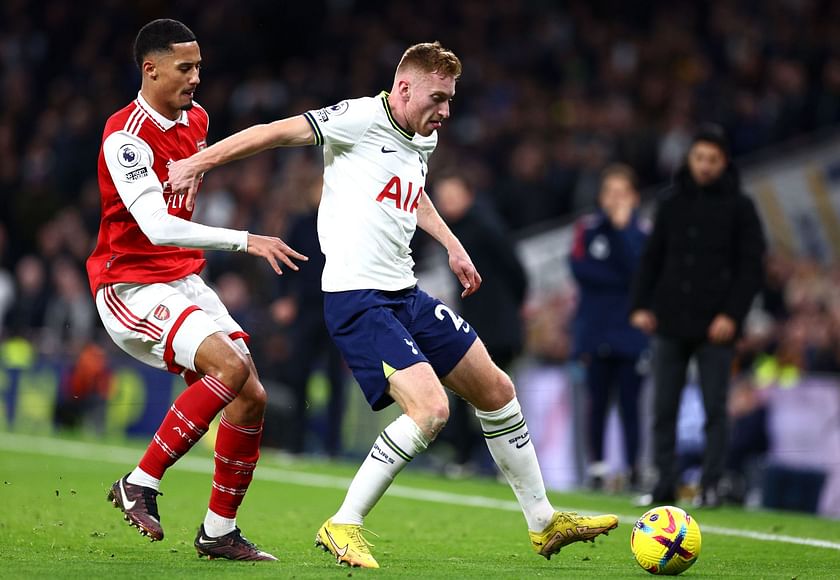 You'd never guess that this is William Saliba's first Premier League campaign. The 21-year-old Arsenal defender has been a constant fixture in Arteta's team, playing 19 league matches and scoring twice.
His defensive contributions have been excellent, and according to WhoScored, Saliba has made 25 successful tackles from a possible 27. He also has 59 clearances to his name this season. Additionally, the Frenchman has an outstanding pass completion rate of 91.7%.
The way that he has slotted so comfortably into a team that should arguably win the title makes him the Premier League's top young defender.
#2 Bukayo Saka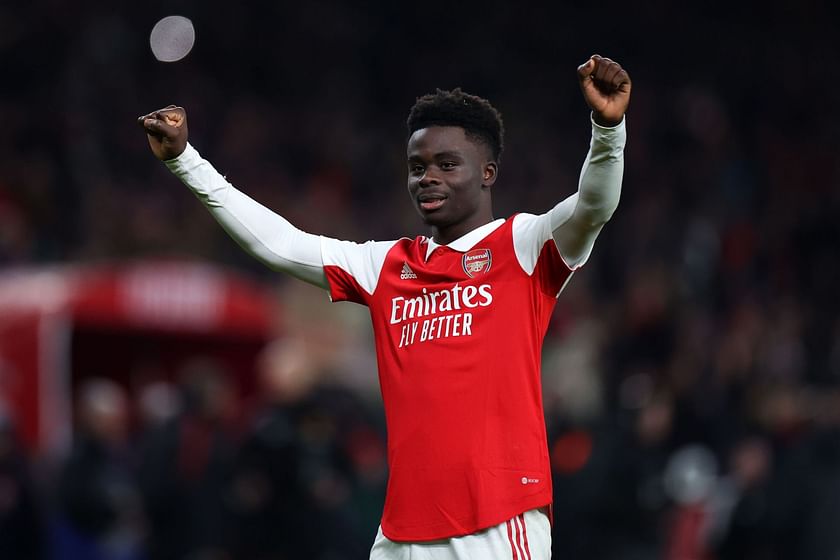 Bukayo Saka is one of the finest young talents in the league. The England international's willingness to think outside the box as well as his dynamic attacking play has cemented him as a firm favorite at Arsenal.
Not only has the 21-year-old scored seven league goals this season, but he is also the second highest for assists in the Premier League, with seven. As per WhoScored, he's a direct winger and has 22 successful dribbles and 43 key passes in 19 league games this season.
He's featured prominently for Arsenal over the years and is arguably one of the best young players in the world.
#1 Phil Foden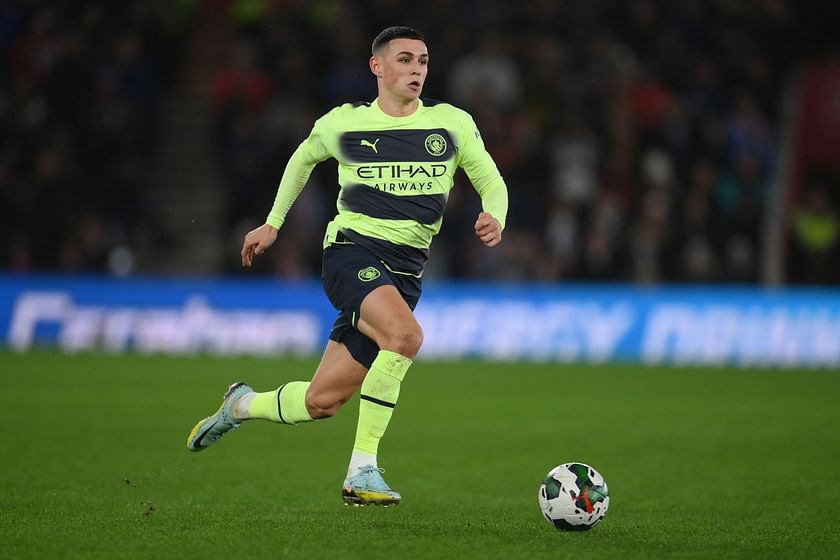 Phil Foden is one of the best players in the league and has four Premier League titles to his name at just 22. The England international is a mercurial footballer, able to play as a midfielder or as an attacker.
The young Englishman has bagged seven goals from 18 league appearances thus far and has given three assists. His playmaking ability is excellent and he averages 1.2 key passes per match, according to WhoScored. Furthermore, his 28 shots show that Foden is a constant attacking threat. As young footballers go, he is arguably one of the very best in the world.
Foden has been toying with defenders for Manchester City for years. With Erling Haaland now leading the attack, the damage that this pair along with Kevin De Bruyne could cause under Pep Guardiola's influence is phenomenal.