Strikers of the month - The nominees
7.50K //
01 Nov 2012, 22:14 IST
This October, it has been business as usual for the best forwards in European football. While goals have continued to flow for the poachers from the La Liga, the Serie A defences have continued to be as frugal as always. The Premier League, and Bundesliga have continued to be as unpredictable as always, and newly rich PSG have taken the Ligue 1 by storm. With all that in mind, let us take a look at the top strikers of the month.
Vote for your Defender of the Month and Midfielder of the month. Polls close on 4th Nov 2012.
Wayne Rooney (Manchester United)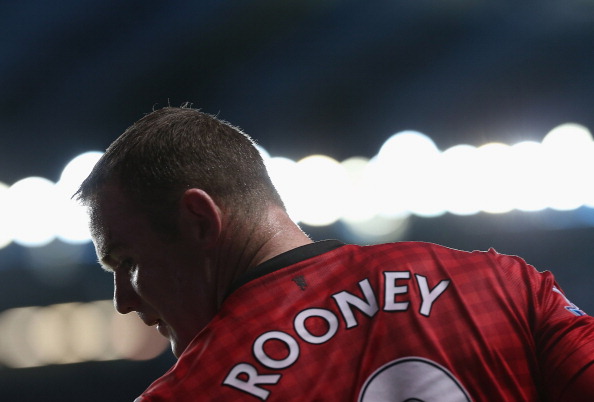 Manchester United, over the summer, put together one of the world's best attacking partnerships when they combined two of last season's top goal scorers. With Rooney missing most of the September games, the sheen came off, as United struggled to break down opposing defences, and laboured to victories. However, since Rooney's return, the phenomenal partnership developing between him, and Dutchman van Persie has seen United bag 15 goals in the 5 matches that Rooney has played for them in October. While Wazza himself has scored only two of those goals, he has a further 5 assists to his name, meaning that he has been involved in nearly half of United's goals this month. Furthermore, with van Persie occupying the lead role, Rooney has reveled in his opportunity to play in the hole, often dictating play by dropping into midfield, and carrying out more than his fair share of defensive responsibilities. With United not losing a single match that has featured Rooney in October, and a further 3 international goals to his credit, Rooney sits comfortably fifth on our list.
Robin van Persie (Manchester United)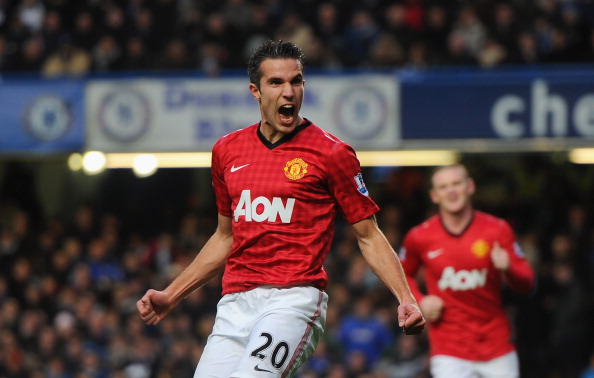 The other half of Manchester United's terrific twosome, Robin van Persie, has carried over the scintillating goal scoring form he showed for Arsenal last season. Having carried United almost single-handed in Rooney's absence, van Persie has been one of the major benefactors of Rooney's return. Playing ahead of the Englishman, and working their telepathic understanding, van Persie has scored 4 goals for United in October, as well as created 2. It is, therefore, no surprise, that he is at the joint lead of the Premier League's top scorers, along with Demba Ba. Of particular mention would be the league game against top placed Chelsea in which van Persie scored one, and was crucial to both other United goals that helped them win 3 – 2, and cut the deficit to just 1 point. An almost permanent presence in our list!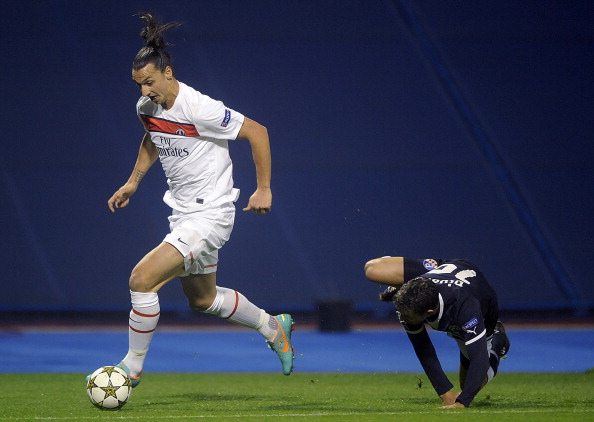 One of football's most travelled men, Swede Zlatan Ibrahimovic, made the move to Paris St. Germain this summer. The once glorious club brought out the big guns in their attempt to pry him away from Milan, and finally succeeded with major money exchanging multiple greasy hands. Speaking purely in terms of performance, however, the classy performer has been at his sublime best this season, just as he has been for the past few now. Epitomising the phrase One man show, Ibrahimovic has scored 10 of the 16 goals PSG have scored in the league this season, with 4 goals coming in the month of October. It is his indispensable nature both to his club, as well as his national team, for whom he scored twice in October, that puts him third on this month's list.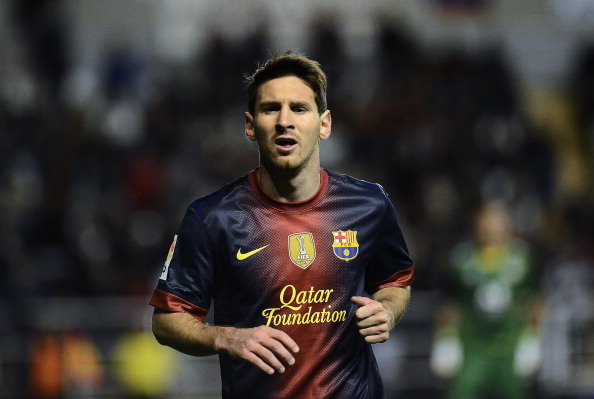 An ever present on our list, the only surprise to most people would be that Lionel Messi is not on top. However, the Barcelona star who recently won the Golden Boot award has been his usual goal scoring self all through the month of October. Bagging a total of 7 goals, and 3 assists for October, Messi has helped Barcelona maintain their unbeaten start to the campaign, as they sit pretty on top of the La Liga table. His goals include a brace against Real Madrid, in the El Clasico, as well as a vital hat-trick that helped sink Deportivo La Coruna 5 – 4. With barely a foot placed wrong, Messi only finds himself in second spot because of the devastating performances of his arch nemesis..
Cristiano Ronaldo (Real Madrid)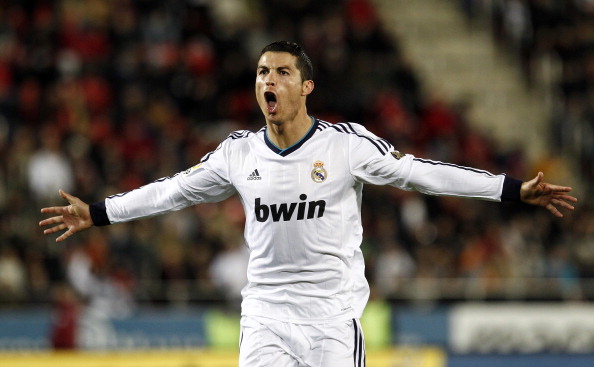 Cristiano Ronaldo! The Portuguese superstar has bagged 9 goals and an assist in the month of October, scoring in every game that he has played for Madrid. After a terrible start to their league campaign, Madrid have resurrected their challenge with some impressive performances, majorly thanks to Ronaldo. The fact that Ronaldo has scored 11 out of 21 goals in a team featuring the likes of Ozil, Benzema, Higuain, Kaka, and the likes speaks for itself. His performances in October have included a brace in the El Clasico, to match Messi, and a hat-trick against Ajax in the Champions League, no mean feat. Almost permanently in the shadow of Messi in terms of awards and recognition, Ronaldo is our top striker of the month!
Radamel Falcao (Atletico Madrid)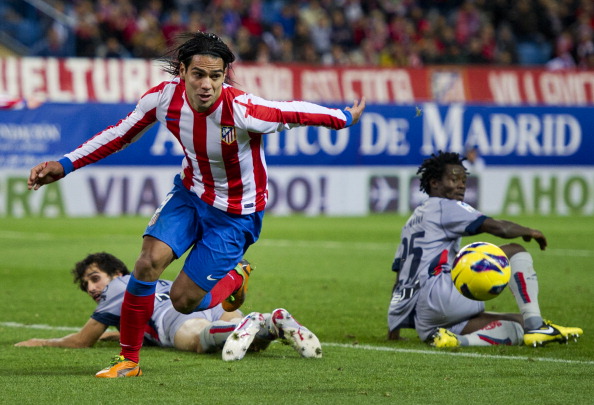 Our first special mention for October goes to Atletico Madrid's talisman, Radamel Falcao. Playing at a club which seems to produce one world class striker after another, Falcao has done his reputation no harm with a goal in each of the three matches that he has played for Atletico in October. These include a fantastic direct free kick winner in the 90th minute that gave Atletico a 1 – 0 victory over Real Sociedad, and ensured that they remain second in the La Liga, only on goal difference.
Stephan El Sharaawy (AC Milan)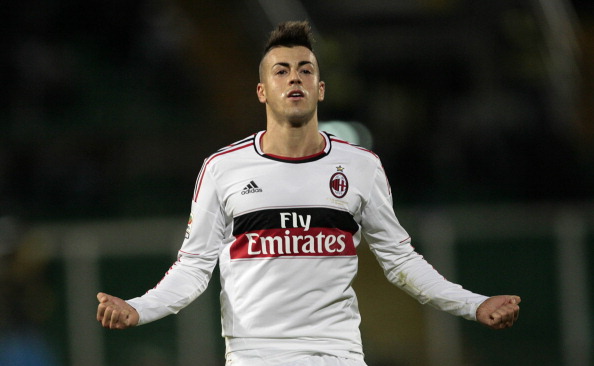 The 20-year-old Italian starlet has been quite a revelation at Milan this season. Playing in a team that is struggling for form, Shaarawy has scored 7 of the team's 12 goals in the league this season, dragging them to the 12th place in the league table. Playing all 90 minutes of 5 games in October, and 71 minutes in another, El Shaarawy has bagged 4 goals, including the lone goal winner against Genoa, and a late face-saving equaliser in a 2-2 draw against Palermo. Definitely one to watch out for!