The 4 pillars of Juventus' dream unbeaten run
711 //
06 Nov 2012, 18:47 IST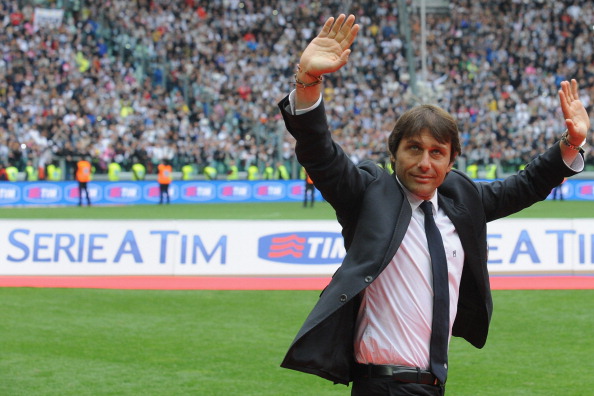 'That Lippi, he had us all beat'
Sir Alex Ferguson's assertion in praise of his then Juventus counterpart Marcello Lippi back in 1997, now seems more appropriate when used with reference to Antonio Conte, the architect of Juve's unbeaten Serie A campaign last season. Although Juve's aura of invincibility was finally shattered after a 1-3 away loss to title contenders Inter Milan this weekend, Conte's feat of last season will probably go down in the history of Juventus, as well as Italian football, as the season that turned things around for Juve and re-established the might of the Old Lady of Turin in Italy. Conte is facing a ten month ban for his alleged involvement or failure to report match-fixing in the most recent Italian fixing scandal.
So, what was it that enabled the Bianconeri to go through an entire season unbeaten in the league, as well as stretch that undefeated streak onto the following season, then painfully fall short of Milan's record of 58 straight games without a defeat by just nine matches? To be fair, there are more than a few reasons why. But to go on and do a complete analysis on the tactical astuteness of Conte and his ability to bring a club together and infuse them with team spirit like he did, would take more than 50 instalments of this article. Hence, let us have a less detailed but equally informative walk-through of Juve's 49 match unbeaten run:
1) Conte's Character: As I've already mentioned a few times in this article, he was one of the main reasons why Juve had such a terrific season. He was quickly and easily accepted in the dressing room and by the fans on his appointment, having been a former player for Juve. He also quickly revolutionised Juve's outlook by instilling a sense of team spirit and creating a positive family atmosphere in the club, where every player was, before anything else, a representative of Juventus Football Club, his main job doing his club proud.
He also drew comparison with Jose Mourinho – inevitably – due to their similar passion for the tactical aspect of the game and the common ability to win over and bond together with his players. Conte also introduced a brand of quality attacking football, almost always using either the 4-3-3 or the 3-5-2 formation. His only loss as Juventus manager, out of 56 matches in charge of the Turinese club, came in the form of a 0-2 defeat by Napoli in the final of the Coppa Italiana. His charismatic personality reflected a real sense of confidence and purpose about him.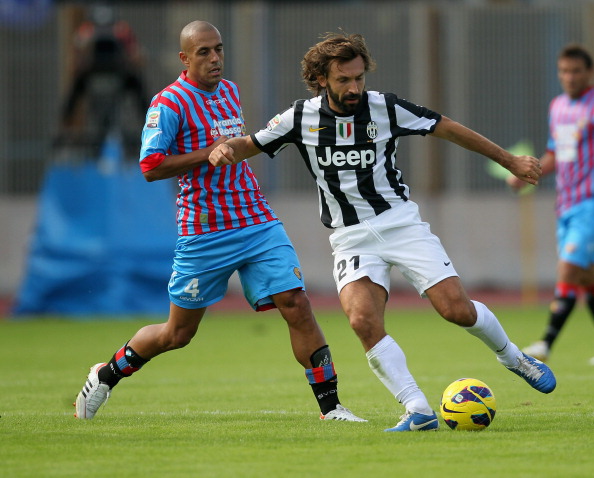 2) Free agent Pirlo: After ten years at Milan, Andrea Pirlo was thought to be past his sell-by date. He made only seventeen appearances for Milan in his last season, and considering that he plays in a deep-lying playmaking role, this was quite a surprise. Juventus signed the seemingly putrid playmaker from Milan on a free transfer after Pirlo confirmed that he would not be signing a new contract with the champions of the season. Once he arrived in Turin, the atmosphere created at the club by the gentleman mentioned above, seemed to be acting like a re'juve'nating drug on Pirlo. (What?! I'm not allowed even a single bad pun?) Pirlo had an outstanding season with the Bianconeri, as he summoned all his powers, or superpowers – Long range shots, defence splitting long passes, pin-point set-pieces, incredible vision, the whole lot. "L'architetto" (the architect), constructed goal after goal, victory after victory after victory, and did a tidy job at the back whenever needed. He even had a great Euro 2012 campaign with Italy, taking them to the final, something he probably could not have achieved had he stayed with Milan.
3) Gianluigi Buffon and the Turinese wall: Juventus did not thrive without a stable back four and a champion between the sticks. They went through the entire league campaign conceding just twenty goals. Twenty goals, in thirty eight league matches, keeping around twenty clean sheets! In itself, it is a remarkable feat and a reflection on the fine work of Italy's World Cup hero Buffon and the men in front of him, including the likes of Chiellini and Caceres.
4) Backroom team: Apart from Antonio Conte, the coaching staff of Juventus made sure that every single time the men in black and white stepped onto the football pitch, they were well-drilled, well-oiled, and completely match fit, both physically and mentally. Generally, when a good goalkeeper enters his thirties, he usually goes through a bad patch, at least initially, before maturing into a great goalkeeper. Since Buffon was already one of the most reliable between the sticks, keeping him in that league was always going to be a challenge. In this respect, Claudio Filippi, the goalkeeping coach, did a fantastic job. The inspired physical performances by the Juventus team every time they out-muscled and outran their opponents, owed largely to the fitness coaches. Even the president himself was a fantastic support all through, to the team, the manager and so on.
Anyway, it has come to an end. And probably, for the better. Maybe the disappointment of that away loss to Inter can provide the spark that Juventus need when it comes to their European campaign. Maybe that loss is a reminder to Juventus, that if they want to be the club they were in the last two decades of last century, it is going to take more than an unbeaten season to do so.