The continuing importance of the Europa League
653 //
30 Nov 2012, 00:02 IST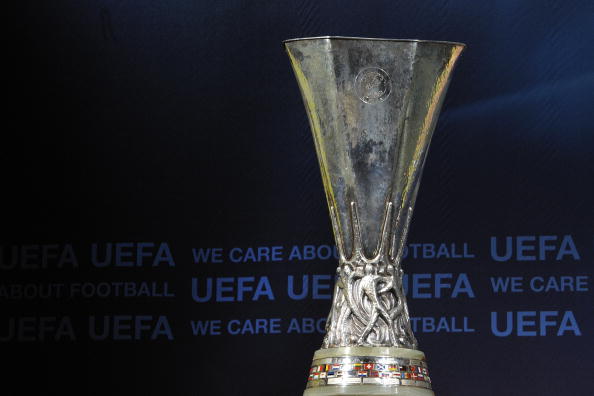 Michel Platini and the UEFA seem to have had enough. The Europa League, as we know it, might not be there in 2014. And the Champions League might just be expanded to include 64 teams. A lot of people in the football fraternity seem to be pleased by this decision: especially the clubs who are playing in it, or more specifically, the clubs that are playing in it and want to desperately play in the Champions League!
The Europa League is considered by many clubs as a distraction, a workload of extra matches that sap the energy out of the players with the result that they aren't able to deliver their best performances in league matches. Yet, the Champions League, despite the extra matches that it does throw in, is a holy thing, by anyone's standards. That's probably because of the glamour associated with it, and of course, the money that gets poured into it. On one hand, the Champions League is elevated to the status of God, and on the other, the teams in the Europa are ridiculed. 'Thursday night, Channel 5!' is what everyone likes to say to Spurs and Liverpool supporters. So much so, that the third spot in the Champions League group stage, is now called 'Thursday night slot'.
Is the Europa really that pathetic? Is it just a joke, a waste of time? I have to say no. Just look at the teams that are playing in it this season. Liverpool, Tottenham, Newcastle, Anji Makhachkala, Fenerbahce, Atletico Madrid, Marseille, Bordeaux, Stuttgart, Kobenhaven, Napoli, Genk , Basel, Sporting CP, Inter, Lyon, Lazio, Metalist, Leverkusen, Hannover! These are all absolutely top drawer teams and it would be no surprise to see them in the knockout stages of the Champions League next season!
This competition also provides a chance to many of the smaller and lesser known teams throughout Europe to showcase their talent on the big stage. The Champions League does too, but for such teams to get into the group stages (which is when the world really takes notice, to be frank), is really difficult. One of the aims of UEFA has always been fair play, and fair play is not all about finance. It's more about giving a chance to all. That's it, give a chance and you'll be surprised at what people and teams can actually produce.
For that, there has to be more awareness about the Europa League, and awareness is slowly increasing. Coverage is gradually increasing, and most top leagues in Europe are getting so competitive that even the best teams sometimes fail to qualify for the Champions League, and have to make do with a Europa League spot. Quality of football is improving and the Europa League, given a chance, can be filled with top level talent soon.
Teams talk about players getting tired due to extra matches in the Europa League. Instead of complaining, I suggest they do a bit of squad rotation. Over the past few decades, we have come to realize that football clubs don't have teams, they have squads. To prevail over the course of a season, you need an excellent squad, with two or three players for every position. More matches only means that more players in your squad will get to play, and to be frank, it's sad to see so many players sitting on the sidelines and getting only substitute appearances. This is especially true of goalkeepers, and an extra competition, where things don't really matter, will give more players a chance to play and since the pressure is off, we'll get to see lovely, flowing football.
Scrapping the Europa and having a 64 team Champions League will also affect Europe's elite club competition, but more on that some other time. There are doubters of the Europa League, and at this time UEFA has to stand strong. It might mean a loss in money initially and more criticism, but decisions have to be taken on the basis of what is better for the future of the game, in the broader sense. The Europa League has my complete and total support and I hope it continues to delight us for as long as possible.