The Footy Mumble: Chelsea in failed Mourinho bid, adios Europa League?
2.45K //
28 Nov 2012, 18:11 IST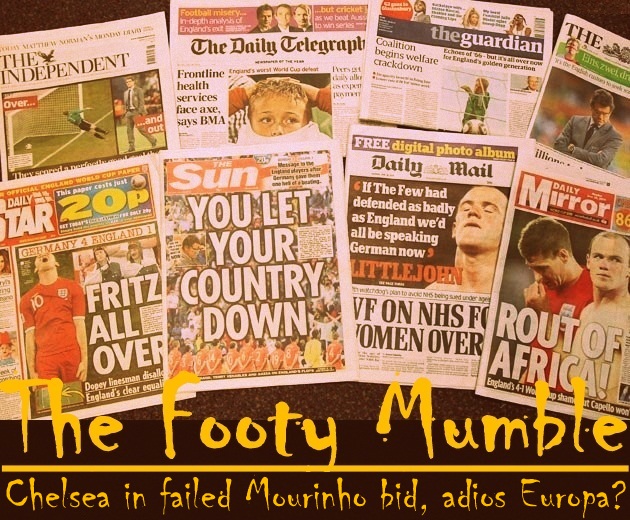 Europa League to be trashed?
Michael Platini has revealed that UEFA is looking into the possibility of extending the Champions League from 32 to 64 teams.
Speaking to Ouest-France, Platini said: "There is an ongoing debate to determine what form the European competitions will have between 2015 and 2018.
"We're discussing it, we will make a decision in 2014. Nothing is decided yet."
The Europa League has been severely criticised since its evolution from the UEFA Cup in 2009, with the Thursday schedules and low revenue generation severely annoying clubs.
Sir Alex Ferguson had even described it as a 'punishment' for failing in the Champions League last season.
Watch Servet Cetin's brilliant solo goal for Eskisehirspor against Trabzonspor which is surely a contender for goal of the season!
In today's transfer news, United are linked with a swap deal for Wesley Sneijder. And who is United offering? Nani, the frutrated Portuguese of course.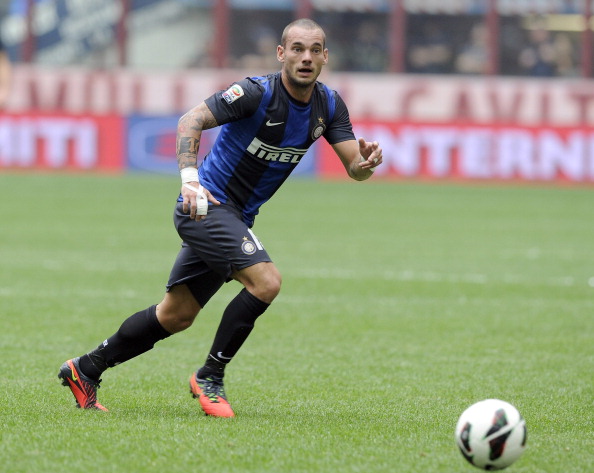 The longevity of this Sneijder-United saga continues to amaze us.
So to further it, pops in another report claiming PSG will offer Inter Javier Pastore in exchange for the Dutchman.
Meanwhile, Arsenal pop up in the news again, after both Theo Walcott and Bacary Sagna were left out of the club's official calendar for 2013.
Apparently, it was to avoid mistakes of the past when players featured on the calendar and left soon after.
Brilliant show of confidence, eh? Once again, the club management seems to have shot themselves in the foot.
Oh, and who does feature on the cover? Andre Santos, the one who so eagerly exchanged shirts with ex-Gunner Robin Van Persie at half-time against Manchester United.
Get a full report on all the transfer News of the day, Check out our Daily Transfer Updates for the Latest.
Reporter travels 6000 miles for abandoned match
In one of the most bizarre stories we've come across in recent times, a Japanese reporter travelled all the way to Scotland to cover Rangers' third division match against Elgin City.
Sadly for the reporter, the match got cancelled, after Elgin unbelievably oversold tickets to the game by over 25% of their actual capacity!
The reporter's boss, funnily enough, found the ticket incident to be more interesting than the match and asked him to stay on and cover it instead of the match!
Mourinho in failed Chelsea return?
Manchester United great Peter Schmeichel has claimed that Real Madrid manager Jose Mourinho was all set for a sensational return to Chelsea at the end of last season, but Roberto Di Matteo's Champions League triumph ended up quashing the move.
Speaking to BBC Sport, the ex- United goalkeeper said,
"Abramovich didn't want Guardiola, he preferred 'The Special One'. Abramovich and Mourinho had an agreement for his return, but Chelsea's win in the Champions League got in the way."
Not that the Champions League win helped Di Matteo survive very long, as he ended up being sacked last week, replaced by former Inter and Liverpool boss Rafa Benitez.