The Footy Mumble: Messi injured, Chelsea knocked out!
3.01K //
06 Dec 2012, 19:42 IST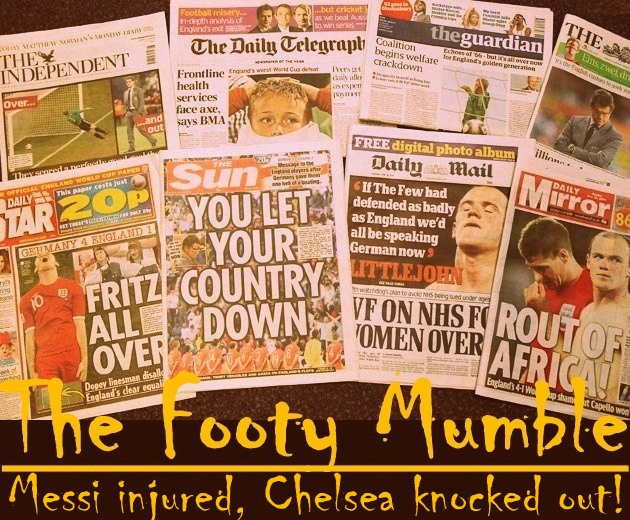 Messi injury threatens record
Lionel Messi got injured in the Champions League match against Benfica last night, before he could break Gerd Muller's record of 85 goals in a calender year.
Some wild critics of his claimed he would be out the rest of the month. The fans put it at less than two days. Who to believe?
We are still debating whether people are more interested in his injury or his breaking the record!
Chelsea out of Champions League, Celtics in
After Manchester City handed us the pleasure of being the worst English team in Champions League history, Chelsea give us the pleasure of being the first ever defending champions to exit at the group stages.
Even Celtic qualified for the last 16, beating Barcelona and Spartak Moscow in the process.
And the first thing that came to our mind was this. Sorry Chelsea fans, but we at the Mumble just couldn't resist!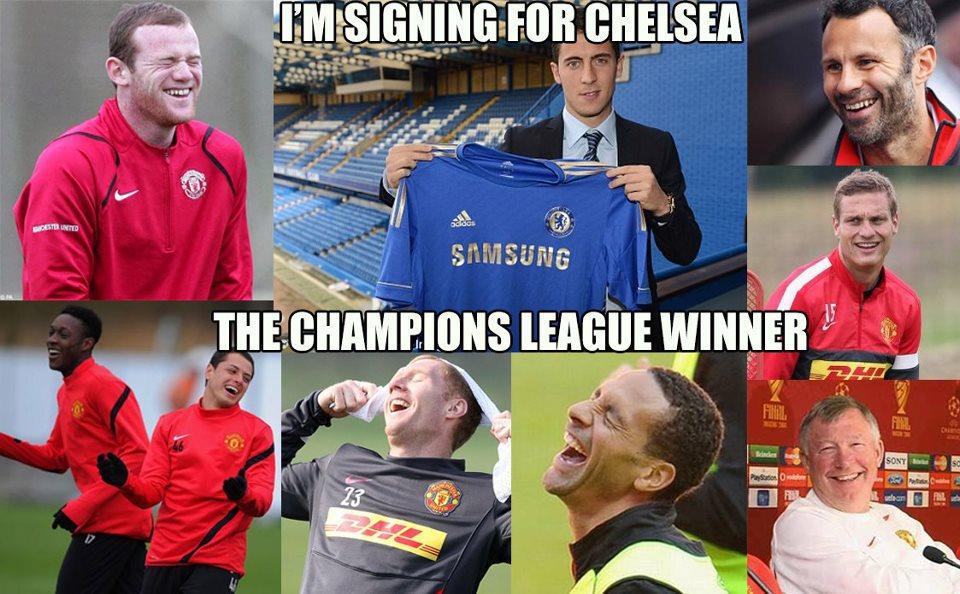 In today's transfer news, Manchester City have been linked with a move for PSG striker Zlatan Ibrahimovic.
The writers behind this story apparently forgot that PSG were owned by Qatari oil sheikhs who couldn't care less about making dimes from such small stuff as player transfers.
In more believable news, Real Madrid's Kaka has been linked with a move to Major League Soccer as David Beckham's replacement at L.A Galaxy.
The player did not exactly rule out a move either, saying, "I do not know what will happen. I have a contract until 2015 (with Real)."
Black cat omen of Messi injury?
Messi's injury has the whole world cooing over him at the moment. But did a black cat warn him him of the impending injury?
This image is apparently of a cat seen walking on the Nou Camp pitch moments before the injury. Real or fake, you decide.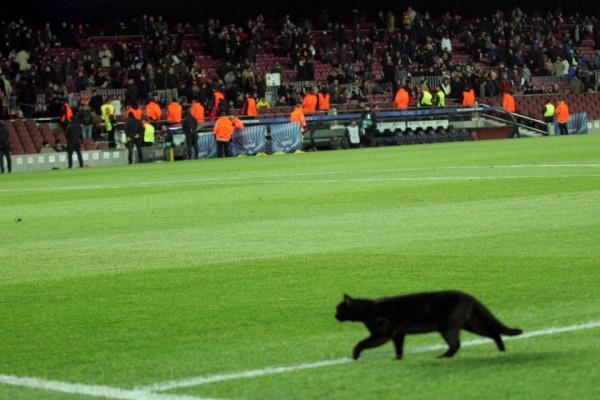 In today's video of the day, watch Sir Alex Ferguson score a classic goal in his days as a footballer at Ayr United in 1973.