The Footy Mumble: Neymar for Man City, Casillas' shocking return!
2.89K //
25 Dec 2012, 18:07 IST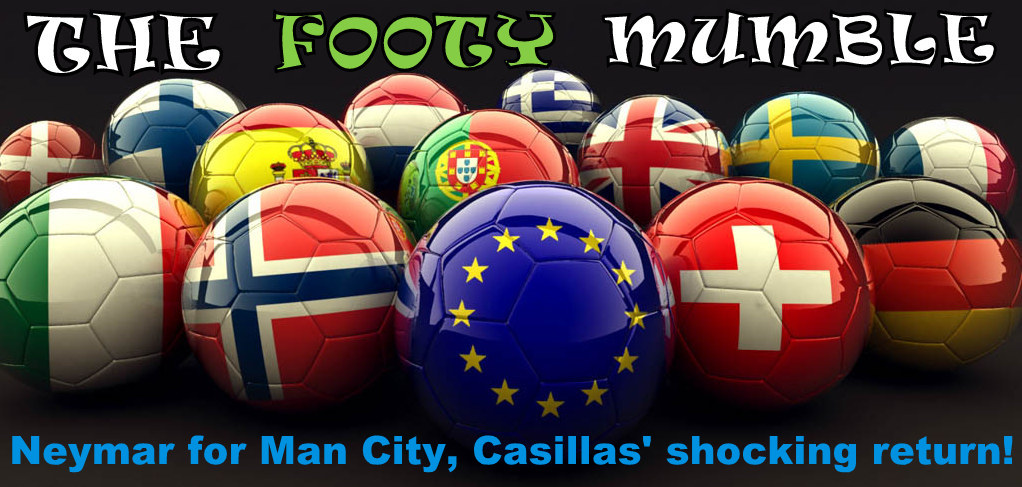 Manchester United fans get trolled!
Rivals club fans are taking the mickey out of their Manchester United counterparts after they were found to be tweeting abuse at the wrong Ashley Williams!
An American woman named Ashley Williams was abused instead of the Swansea player!
The Swansea defender was involved in a bust-up with Robin van Persie and United fans mistook @ashleywilliams to be the official account of the player while in fact, it was @AshWills84!
The woman, thankfully, saw the lighter side of things and proved her identity by claiming she was much better looking than the EPL star!
Iker Casillas gets beaten by guy in cape!
Iker Casillas returned to action in a charity football match. And the surprise of being dropped by Jose Mourinho was nothing compared to being beaten in a penalty by a guy wearing a black cape!
If this wasn't weird enough, check out the guy's celebration on scoring the penalty! Entire video here:
Man City the new Invincibles?
Manchester City defender Kolo Toure has claimed that current City team have the same spirit as the Arsenal 'Invincibles' team of 2003-04!
Talking about his team's new-found fondness for late goals, "It was the same at Arsenal, that team who were the Invincibles," he said. "We just knew when we were losing or drawing, we could get the crucial goal. We have the same winning mentality here. We never accept drawing or losing a game."
Now we know why City fans went berserk after losing to United in the Manchester derby!
In today's transfer news, most papers report that Wesley Sneijder is set for a move to England.
No, not with Manchester United (thank God, not another saga!) but with Tottenham, who are reportedly on the brink of a £12 million deal with Inter.
That would be a cut-price move for the Dutch play-maker who was quoted at €35 million just last year.
In more laughable rumors, Brailian starlet Neymar has been linked with a move to Manchester City! And that too for a mere £32 million!
Hell, at that price, even Arsene Wenger would break the bank for him! Neymar is more likely to cost €60 million.
In today's Video of the Day, watch Messi feature in this video of him, when he was a 12-year-old kid!