The Footy Mumble: Racist Chelsea fan arrested, Ronaldo linked with PSG
1.53K //
06 Nov 2012, 19:05 IST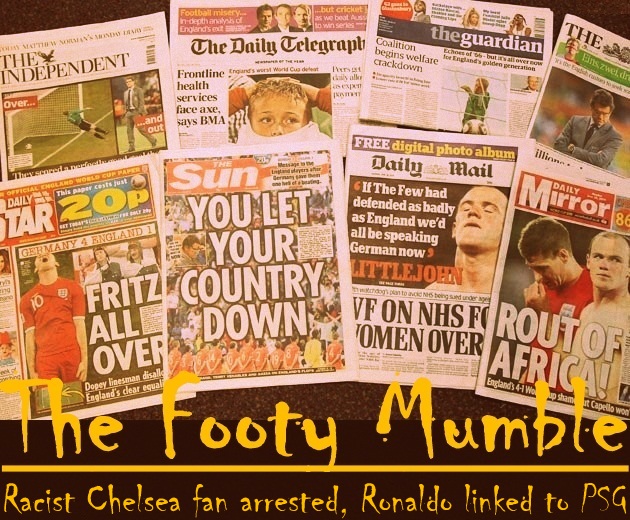 Ronaldo wants to vote for himself in Ballon D'Or race
Cristiano Ronaldo, in an interview with France Football, has wished he could vote for himself to win the Ballon D'Or award. After losing out to Messi three years in a row, we are not surprised to hear that!
Ronaldo went on to add, "I am what I am and I'm happy with that; Being too humble isn't good. In Portugal we say that too much humility is vanity."
Barcelona 2013 away kit revealed?
According to Sport, Barcelona are all set to wear the Catalan flag in the form of their away kit next season.
The move is apparently to strengthen the club's relations with fans of the region but it is also seen by many as a way of expressing the region's desire for independence, and the divide between the region and the capital of Madrid.
Here's a picture of the supposed new away kit: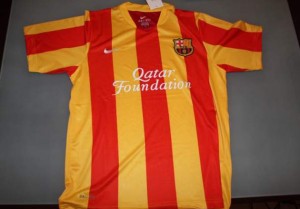 Chelsea fan arrested for monkey chants
The Daily Mail reports that London police have arrested a Chelsea fan, Gavin Kirkham, for making monkey gestures during the Capital One Cup clash against Manchester United.
The gestures are alleged to have been directed toward United striker Danny Welbeck while he was taking a corner at Stamford Bridge.
Police have confirmed the arrest, saying,  "He was arrested on suspicion of a racially aggravated Section 4a Public Order Act offence."
The incident reflects on Chelsea badly, who have already been involved in the Terry racism incident and also have made their own allegation of racism against referee Mike Clattenberg.
Cristiano Ronaldo and Ibrahamovic can play together at PSG
Paris Saint Germain manager Carlo Ancelotti has claimed Real Madrid star Cristiano Ronaldo could easily play alongside Zlatan Ibrahamovich at his club.
Ronaldo has been persistently linked to PSG recently, with rumors claiming the French club is ready to make a bid of €100 million for the Portuguese sensation.
Ancelotti, in an interview with RMC Sport, said, "If [Cristiano] Ronaldo comes, Ibrahimovic will also be here. I have to find a good combination for both of them to play together."
Xabi Alonso back in Premier League? Rossi for City?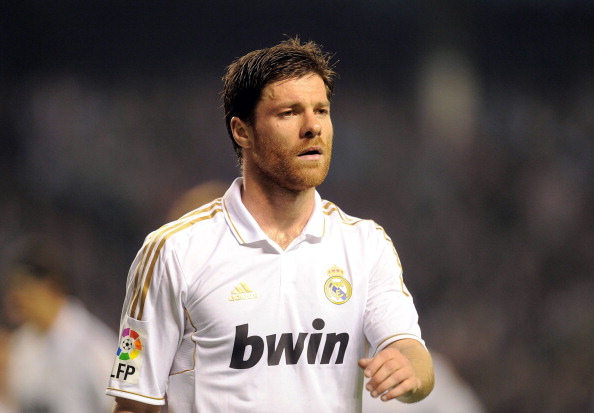 The Daily Mirror claims Real Madrid play maker Xabi Alonso could be on his way back to the Premier League after a contract stand-off with Real Madrid.
The paper claims Real's reluctance to start contract talks with Alonso until next summer could force the midfielder to leave the club, who is contracted with the Galacticos till 2014.
Meanwhile, The Sun, among other British papers, claim Daniele De Rossi could be set for a switch to Manchester City after Roma boss Franco Baldini revealed that they may listen to offers for the 29 year old.
The midfielder is reportedly valued at £30 million by Roma, who rejected a bid of the same amount earlier in the summer.
But the club have provided new hope for City, with Baldini saying, "Should another offer will arrive, we will listen again it, but we could also decide to give up on it again."