The not so great "Arsenal way"
2.66K //
14 Mar 2013, 21:50 IST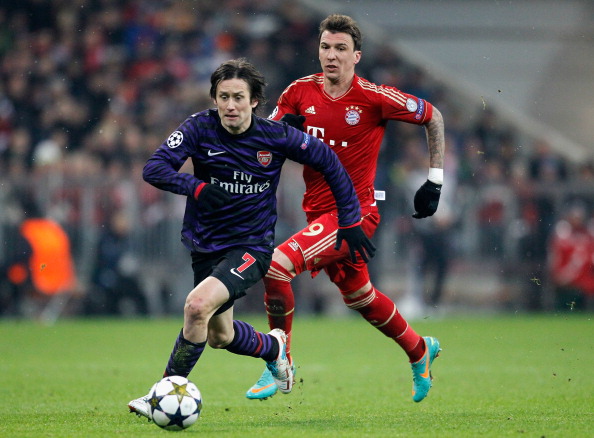 Right. Once again. Eliminated from the Champions League. Once again, after trailing 1-3 in the first leg at home to Bayern, Arsenal produced the fightback nobody thought them to be capable of. Arsenal fans everywhere are proud of what an average Gunners team achieved at the Allianz Arena last night. They beat a team which had only conceded 10 goals in their domestic season so far, by a margin of 2 goals to nil. Not to mention the fact that Bayern are the overwhelming frontrunners of the Bundesliga already, a good 20 points above Dortmund. Defeating them on their home turf is a feat which any team would be proud of. And Arsenal's efforts were commendable.
Arsenal have almost done the unthinkable twice in two years now. Last year, the Emirates saw Arsenal running riot over Milan after being 4-0 down in the first leg. They won the second leg 3-0, which could have easily been 4-0, had van Persie not tried a cheeky attempt and instead taken his chance in simple fashion. They almost did it at the Allianz Arena yesterday, winning 2-0. This wasn't what you would call a runaway or a dominating performance. It was gritty. Koscielny and Mertesacker defended with their lives, Jenkinson ran down a runaway Robben on many occasions, and all the others pressed Munich as much as they could.
But once again, they almost did it. Almost. The word which the Gunners would be far too familiar with, for their own liking.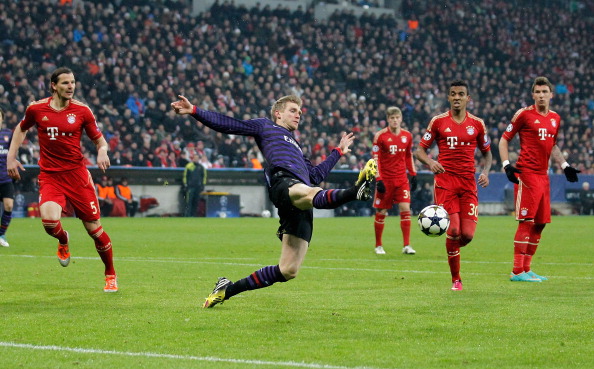 I have been a Gooner for a good five years now. I, as most of you will obviously point out, haven't seen them win a single trophy so far. But then, Arsenal are a club which need one spark to get them going. And sadly, they haven't been able to keep that spark going long enough. Nobody here can disagree that Arsenal, on their day, are pure class. Silken passing, backflicks, lofted through-balls, simple one-twos among the players. If and when things do fall into place, they are a delight to watch, and can match anybody in the world. They are the most unpredictable team in the world, yes, but on their day, they are also the most free-flowing team you'll ever see.
The problem here is cohesion. Every year, Arsenal lose players to the Manchester clubs and Barcelona. Gone are the days of Tony Adams and Dennis Bergkamp, who would have stayed at Arsenal under any circumstances. Money can change the most resolute of players, as is quite evident in the case of "the little boy" inside van Persie. Every year, Wenger brings in new young players who, after establishing themselves, move on to richer clubs. 'Mercenaries' is the word. Wenger needs to sort this out as soon as possible.
He has taken a step in the right direction with the signings of Podolski, Cazorla and Giroud. He has also managed to keep the team intact this year, with the likes of Walcott, Wilshere, Gibbs, Jenkinson, and Chamberlain all signing long-term contracts. The "Arsenal way" has given us some great players and teams. But that was at a time when Chelsea and Manchester City couldn't buy anybody they wanted.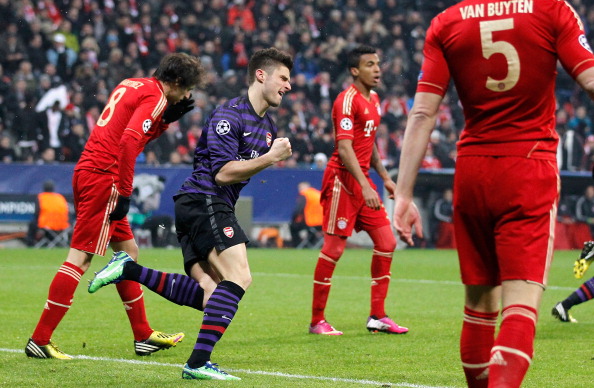 Jack Wilshere is a fine product of the Arsenal academy. A Gunner through and through, and a future captain, undoubtedly. Wenger needs to build a team around him, keep his younger players at Arsenal and bring in more experienced players. Wenger is still one of the best managers around, if you ask me.
All he needs is to mend the Arsenal way. It obviously cannot be discarded altogether. It is ingrained into the club's system. Arsenal aren't City or Chelsea, who'll spend millions of pounds on superstars. Wenger also needs to keep it that way because without 'The Arsenal way', Arsenal wouldn't be the club we've known for so long.
"At Arsenal, we don't buy superstars. We make them."
Touché, Mr. Wenger.