The tale of the EPL underdogs
745 //
21 Nov 2012, 12:20 IST
Chelsea versus West Bromwich Albion. No guesses for who the bookies' pick was. But in every one of us, except of course the Blue faithful, we find a tiny little supporter for the underdog. Same goes for Norwich versus Manchester United. And surprisingly, this weekend saw both the underdogs pick maximum points. And most of us were visibly elated at the smaller teams stepping their game up a notch or three to take apart their opponents.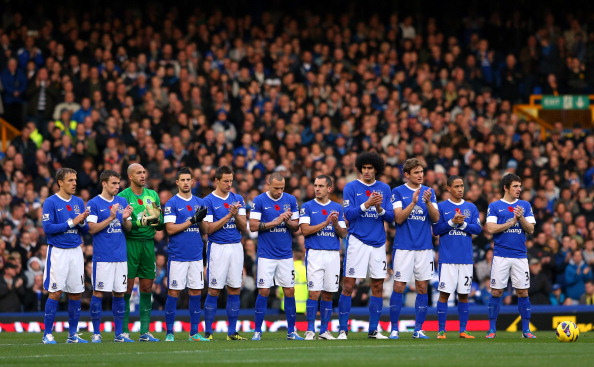 Come to think about it, which team is ubiquitously everyone's favorite second team? The answer is plain and simple – Everton. The question is why. Everton have everything going for them in terms of support. A typical underachiever, the weaker team on the Merseyside and with a loyal following who clearly adore their team. They also have a wonderful manager cum coach in David Moyes who has been there for as long as we care to remember, in these tumultuous times of Harry Redknapp and Mark Hughes. He has become the face of the Toffees and he understands how important it is to keep goals realistic and to have the board on his side if he is planning to get somewhere.
Again, Everton has never really had a star. When we say star, we essentially mean a Messi or a Ronaldo, or at least a Nani who believes he is one. The last major buy they had was Jelavic who may have been a proven striker, but was never in the same league as a van Persie. When the Neville brothers split after Phil chose to move on, Everton was his first choice. Does that make the squad a second string club even before they hit the ground? Maybe.
But this clear lack of stars, unless you call Fellaini one, is the reason why they are able to dig their feet deep into the ground and push back. They have talented players who can take on any big team on their day. The Swanseas and the West Broms also yearn for consistency and longevity, rather than misplaced hopes of silverware.
Case in point being Queens Park Rangers, or QPR. Junior Hoilett may have jumped the Blackburn ship but he is quickly headed towards the same fate as a 'rebuilt from scratch' side has failed miserably and lies at the bottom of the pool. Do egos cause such damage that a manager can only pray to not lose his job for the inability to get a group of stars together to perform?
Teams like Newcastle United have made the smartest business over the last two years, bringing in goal machines like Demba Ba and Papiss Cisse at crucial times. They almost made it to the Champions League and that isn't called the stuff of legends for nothing. Down and out after Shearer's last ditch effort to get them back on track, they have now prospered and established a name in the league. Southampton did start brightly but that is for another day. Fulham and Bolton were once simple clubs who went back home with at best a point. But both bettered themselves and Bolton was even termed the arch nemesis of Manchester United and later Arsenal. Suddenly these teams believed they had nothing to lose and that is how they played.
Overall, we can see how teams who were once the bottom half of the table are now finding in their hearts to make better of themselves, even if it means a crunching tackle at the half-line. Underdogs may not always be so clearly distinguished, but you can tell Spurs from a mile away.