The times, they are NOT a changing
832 //
26 Dec 2012, 15:24 IST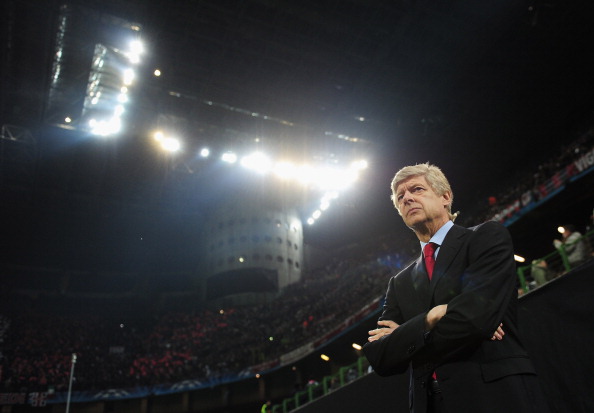 One of the first images one conjures up in his mind on hearing the name Arsenal, probably after the Arsenal crest, is their French manager Arsene Wenger standing on the touchline in his coat. He seems to be made for the club with the first five letters being the same for both. Since his appointment in 1996 from "Arsene who?", Wenger has gone on to become a household name in Football.
Wenger revolutionized Arsenal and transformed them from a side that was not known particularly for their football to a very entertaining side which plays good attacking football. His stress on possession and passing has resulted in Arsenal playing pure free flowing football and endeared him to football fans around the world.
What probably separates him from the rest is his ability time and again to unearth exciting new talent and to make them into world class players. He has time and again been able to sign inexperienced and unknown players and make them into world beaters throughout his career at Arsenal.Viera, Henry, Fabregas are some of the names in this long list. This has helped Arsenal to establish a good team without spending too much money and stabilized the club's finances.
Wenger has also had great success when it comes to results. Arsenal has many trophies under his reign with 3 league titles, a couple of FA cups. He reached the pinnacle of success in the 2003-04 seasons with Arsenal going the entire season unbeaten and winning the league. Arsenal has also been remarkably consistent having finished in the top four every single season since Wenger's arrival.
However, a combination of factors like the construction of the Emirates Stadium which imposed financial restrictions, the emergence of clubs with great financial resources have meant that trophies have been hard to come by. It has been more than seven years and counting since Arsenal last won a trophy. I think it's time a question which was once unthinkable among the Arsenal faithful needs to be asked "Is it time for Wenger to go?"
Yes, Wenger has done so much for Arsenal over the years.Yes, he has had to work under financial constraints but the last few seasons have been disappointing.
The most disappointing aspect for me is that Arsenal are no closer to winning a trophy than they were seven years back. Arsenal have, in effect, been moving backward the past couple of years. Wenger has been very stubborn and has stuck to his policies. I admire the way Arsenal has and continues to be run. However, the times have changed with the emergence of rich clubs. Players are no longer loyal as they used to be and are ready to move at the drop of a hat. The other clubs are also investing heavily in youth, making it more difficult to recruit young players. Man United losing out on Moura to PSG is a case in point.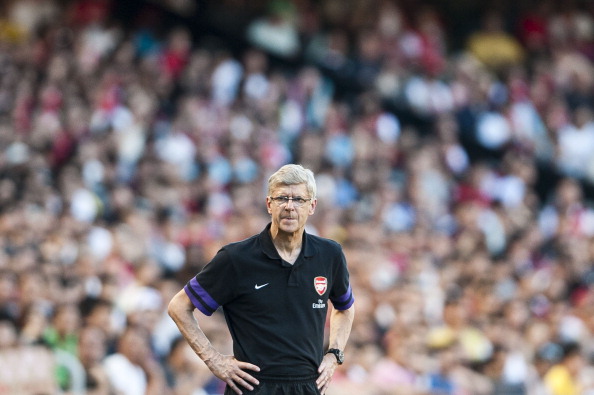 Arsenal's transfer policy has just not been good enough for me. I am aware of the financial constraints we have and am not asking for 35 or 50 million to be spent on a single player. Other smaller teams like Tottenham outspend us every year and the results are showing. The gap between the two sides is reducing with every season. Arsenal on the other hand have not even got proper replacements for the key players that they have lost even though they have had the money.Fabregas' and Nasri's sales generated close to 50million.We desperately needed a replacement and there was a real good prospect in Juan Mata, then in Valencia. We were close to signing with Wenger backing out at the last instant to lose him to one of our rivals Chelsea.
Wenger has often said that he is not afraid to spend and if there is a top player whom he feels can improve the squad, he would be signed. Sadly, that has not been the case. Over the years, we have had many players who have been poor and Wenger continuing to stick with them. One example is that of Almunia. He was never really top class and there were so many goalkeepers in the league who were better than him. Wenger never chose to replace him and some of Almunia's mistakes have cost us dear.
Wenger, more often than not, chooses not to spend hoping that some youngster will step up. This has not turned out to be true in many cases. It has been the same this season with Diaby, unable to shake off his injury troubles and Arteta in an unfamiliar role as a defensive midfielder.
Wenger has also focused too much on youth and chosen to let go of some of the senior players too easily. It is simply not possible to win a trophy with kids. We don't have a single veteran in the squad. Having someone like a Giggs or Scholes would have helped the youngsters and would also have increased the squad depth.Van Persie had said that he had learned a lot from interacting with the likes of Henry, Bergkamp when he had joined Arsenal as a youngster.
This season, we again see the same failings. We sold one of the best strikers in the league to our rivals and did not replace him. Make no mistake, Giroud is good, but he is no Van Persie. We have only one striker in our squad (Chamakh doesn't even make the bench these days) whereas City and United have four! There was a time when we had the players to compete with the best teams but could not achieve success due to factors like injuries, bad luck etc. Now, we don't have the players to do it.
Another decision which left many Arsenal supporters disappointed and (Bacary Sagna) was the decision to sell Alex Song. He had two years left in his contract and had had a very good season. There was no real reason to sell him. Wenger did not sign a replacement even though we did not have a true central defensive midfielder. We seem to permanently be in a stage of transition with key players leaving every season. Sadly, the trend looks to continue with Walcott not having signed a contract extension and the likes of City, Chelsea, and United said to be interested. We could also lose out on Sagna next year, who is also said to be not happy with the current deal offered.
Some of the results this season have been uncharacteristically poor with Arsenal losing to Swansea at home and more recently to Bradford, a fourth tier team. On both occasions, Wenger had fielded a strong team which should not have lost the way it did.
You may feel that I am being way too negative and that am presenting a one sided argument. But the fact is, things have to change if Arsenal have to challenge for the top honours once again and not merely finish in the top four.
However the questions regarding Wenger's future have no easy answers. You get the feeling that the board also has not been completely supportive either, with respect to transfer funds. No easy replacements come to mind that can turn the fortunes of the team around. You wonder if the players should have taken more responsibility and showed more character. The season is not yet over and with the help of some signings in January Arsenal can hope for a stronger performance in the second half. On the other hand if Arsenal can't improve and show the same old failings, the board would need to do a rethink. Arsenal had taken a bold decision in 1996 to appoint Wenger; maybe it's time for them to make a bold decision once again. Time will tell.