The Villas-Boas effect
1.04K //
10 Mar 2013, 17:12 IST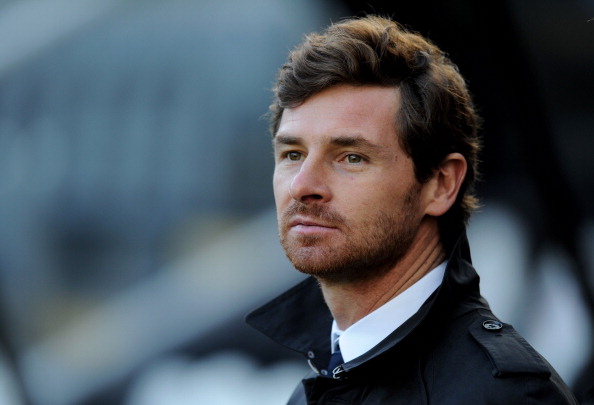 When Andre Villas-Boas took over the hot seat at Chelsea, the move was met with skeptical looks and quiet apprehension everywhere. After all, Roman had paid a huge fee of 13.3 million GBP to bring the Portuguese manager to Stamford Bridge, and that too a manager who was previously head scout at the Bridge, did not have any previous footballing (as a player) experience, and had only one tremendously successful season under his belt at Porto to show for his managerial credentials. At 34, Villas-Boas was only months elder to two of Chelsea's most powerful dressing room figures, Didier Drogba and Frank Lampard, and his ability to earn respect and command over such players was highly suspect. It was eventually his constant benching of the likes of Frank Lampard and John Terry that got him into serious trouble, and all those doubts and fears materialized, as after only 9 months in charge, Roman pressed the button on Chelsea's managerial merry-go-round and AVB, like many before him, was shown the exit door. It was only after he was appointed Spurs manager in the summer, away from the intense spotlight and the pressure of a massive compensation fee, that Villas-Boas truly got the 3 T's that he needed to make a mark – Time, Trust and umm… Tgareth Bale.
It is pretty disappointing that Andre Villas-Boas does not get enough credit for his managerial achievements. A story goes that an intense debate between him and Sir Bobby Robson, then the manager of Porto, led to the latter placing him in Porto's observation department, where later he gained his coaching qualification and the UEFA C grade coaching license: the prerequisites for any manager wanting to get a shot at managing a top flight European club. Villas-Boas also spent numerous years as an important member of Jose Mourinho's backroom staff, moving from Porto to Chelsea and then to Inter Milan. It was at Inter that he broke away to pursue an independent career in management, and this, after managing the British Virgin Islands at the astounding age of 21. After leading Academica to safety and earning praise for his attractive brand of football, he made the move to Porto, where he won an unprecedented treble, in the process becoming the youngest manager to lift a European trophy. Porto's record that season spoke volumes about AVB's contribution. Porto won the league by a massive 20 points (unbeaten in the league), they won 88% of their games, conceded only 13 goals and lost just 2 games all season. No prior playing experience aside, AVB's resume before the Chelsea job looked mighty impressive.
So it was only a matter of time before AVB put the disappointment of an unsuccessful stint behind him to move forward. And he did so by taking the reins at Chelsea's London rivals and added fuel to the fire by leading Spurs to a higher league position than them, although whether they stay there remains to be seen. His Tottenham side systematically dismantled an Inter Milan side 3-0 at White Hart Lane recently, a performance reminiscent of his days at Porto. The quietly dignified Portuguese and his intelligent attacking tactics have produced more than just a competitive side, with the spontaneous rise of the Welsh wizard, Gareth Bale, another famous example of the Villas-Boas effect.
Have a look at these stats:
Radamel Falcao: 16 goals in 22 appearances
Hulk: 23 goals in 26 appearances
Gareth Bale: 16 goals in 24 appearances (15 in his last 15, all competitions)
These are the domestic league scoring statistics of 3 players that have played under the management of Andre Villas-Boas at Porto and Tottenham. It goes without saying that they are 3 of the most sought-after players in Europe today, but AVB's contribution to their meteoric rise as attacking superstars often goes unacknowledged.
At Porto, AVB played a conventional 4-3-3 with an attacking trio of Hulk, Falcao and Sylvester Varela/James Rodriguez. A strong midfielder in Fredy Guarin complemented an excellent playmaker in Joao Moutinho, whose excellent service and passing led to the front 3 flourishing all season. A high defensive line with a back line containing Nicolas Otamendi, Cristian Sapunaru, Alvaro Perreira and Rolando worked like a charm, with Porto winning possession high up the pitch and using the outstanding wing play provided by the Brazilian beast called Hulk.
The same experiment came unstuck at Chelsea, as a high defensive line left John Terry exposed by strikers who were adept at beating the offside trap. His lack of pace was also a reason for concern, which led to a lack of cover at the back while defending high up the pitch.
Fast forward to Spurs, and the Villas-Boas effect looks to be taking effect once more. An excellent midfield duo in Scott Parker and Mousa Dembele has prospered under AVB; Dembele in particular merits praise for his excellent displays which were much needed after the departure of a key man in Luka Modric in the summer. And with Sandro still to return from injury, things might just get even better for the North Londoners. Not surprisingly, just like at Porto, Villas-Boas has created a side with devastating wing play. A return to form for the lightning quick Aaron Lennon and the irresistible displays of Gareth Bale have lifted Spurs to their current positions in various competitions. An important point to note would be that AVB did all of this without having a proper center forward in his squad until recently, with Jermaine Defoe injured and Emmanuel Adebayor on duty for the Cup of African Nations. With talks of a big money centre forward signing in the summer (probably Internacional forward Leandro Damiao), Spurs fans can look forward to slick and attractive attacking displays.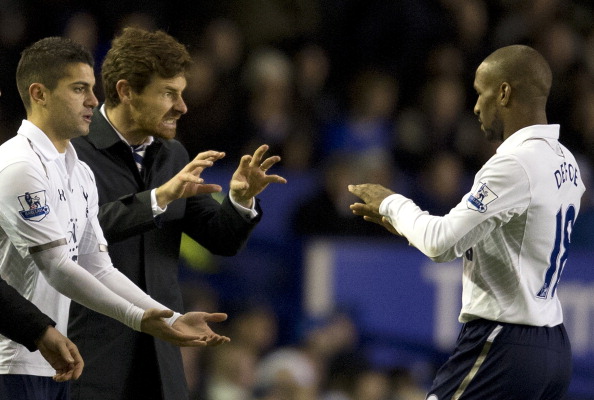 But Spurs will have to be wary, as AVB does have a few chinks in his armor. A look at his managerial CV shows that he has never spent more than a single season at any club he's managed in, so stability and commitment are question marks that loom over his head. Chelsea fans in particular can also tell you about AVB's rash streak, made famous during a bust up with Chelsea's senior members. According to various tabloids, Villas-Boas told Nicolas Anelka, "I never want to see you anywhere near the first team facilities ever again", and said the same to Brazilian defender Alex. Both were banned from Chelsea's Christmas lunch, and were infamously made to train with the reserves until they made moves elsewhere. A move like that at a club with such close knit relationships adversely affected the squad morale, highlighted by an interview with Alex after his January move to PSG where he blamed Villas-Boas for disrespecting Frank Lampard.
So all things considered, Spurs look well and truly on their way to grabbing a coveted Champions League spot. How this season goes for them will definitely be interesting to see, but make no mistake, the Villas-Boas effect is well underway.