One can sit and admire the technicalities of football all they want. Slick passes, entertaining dribbling, ferocious tackles and saves involving super reflexes, but unless the ball goes into the back of the net, the game is hardly complete. One of the reasons attacking players have commanded such lofty prices in football is because they are tasked with finding the decisive goals.
Sure, a draw played at a high-octane level could be very entertaining and enjoyable, but given a chance, who would see a fortune ruined 0-0, against a manic 3-3. But scoring goals is an art in itself, and only a few are the masters of this trade, who develop their instincts early.
To celebrate the art of scoring, here we rank five forwards under the age of 25 based on their current form in world football:
---
#5 Gabriel Jesus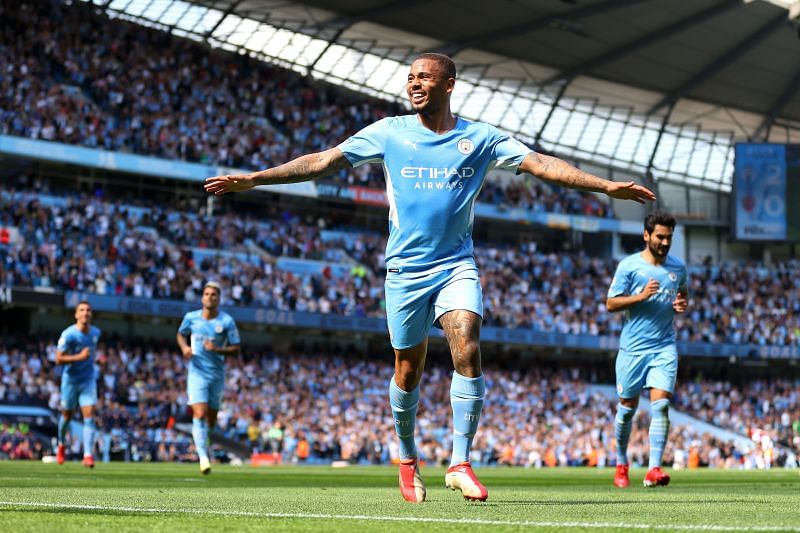 Playing under Pep Guardiola is not everyone's cup of tea. He demands that the players follow his instructions absolutely precisely and also sustain the competition from the abundance of stars he likes to have in every position. So when Gabriel Jesus' position was changed in the front three as a centre-forward to a winger, he needed to do justice to the change in roles.
Cityzens knew that Jesus' best was yet to come, but it would come in a role from wide out was a difficult prediction to make. Since his arrival, the Brazilian has had spells in which he's been really productive in front of goal, but he has often been criticized for his inconsistency. It looks like he's about to put those concerns to bed this season.
Jesus cemented his spot above Riyad Mahrez in the right wing position with some really effective displays this term. So far in the Premier League, Jesus has scored two goals and notched three assists. Jesus was always judged a 'poacher' by City fans and his numbers weren't making them happy.
This season, though, he seems to have found the ability to express himself from wider sides, which allows him to take on defenses straight on, rather than run behind them.
The Brazilian forward revealed he had a conversation with his gaffer last year regarding the change in position. Jesus has been playing on the wings for his country and wants to play at City in the same position. Guardiola obliged the youngster's wishes and is now bearing the fruit of his success.
---
#4 Dusan Vlahovic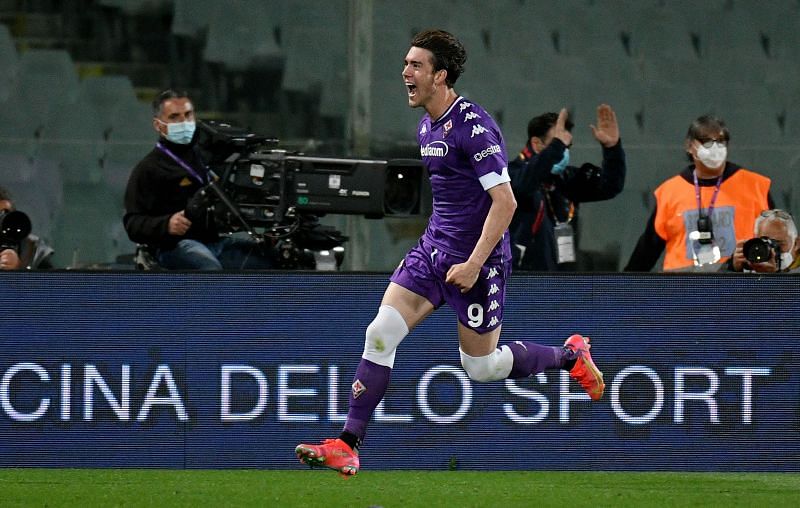 A name that is slowly gaining traction in England and for all we know could soon notch a bumper deal at a top 4 club in the Premier League. Dusan Vlahovic is a man who has been on the radar of Manchester City, Tottenham Hotspur and even Liverpool to an extent.
The Fiorentia man burst onto the scenes of Serie A last year with his 21 goals in 37 appearances. The asking price for him in the summer transfer window was a figure in the upper limits of £50 million. Notably, the striker's contract runs out in 2023 and it would be ideal for Fiorentina to cash in on him next summer.
Vlahovic's first touches have been pretty exquisite and allow him to apply the final touch with greater poise and efficiency. But he hasn't had to show his ball control in the final third so often because he is even more dangerous with his first-time shooting ability.
The Serbian has used his tall frame to good effect and is also willing to engage in aerial duels. He is not one to be muscled easily by defenders and has the desire to go shoulder to shoulder with anyone. The forward has already scored six goals in seven appearances for Fiorentina in all competitions this season.
#3 Vinicius Junior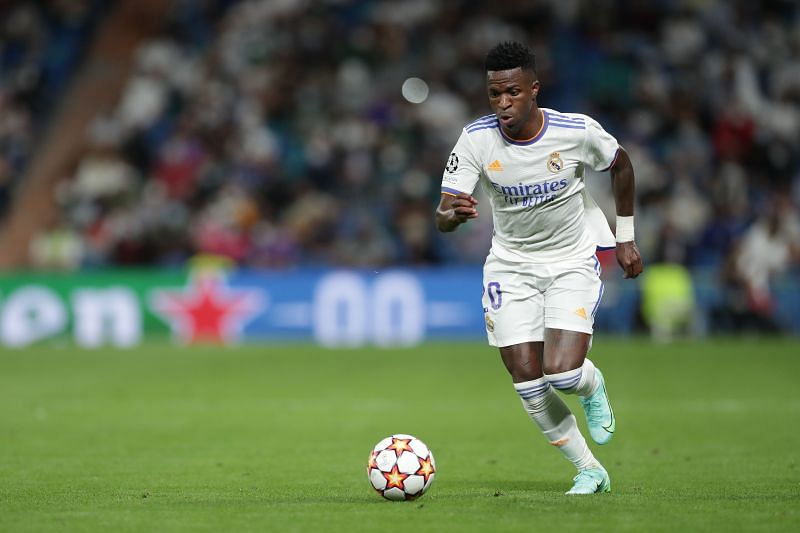 From Karim Benzema asking his team-mates not to pass the ball to him, to assisting each other in match-winning goals for Real Madrid, Vinicius Junior is finally coming good. A fair share of that credit would go to Carlo Ancelloti, under whom Vinicius is thriving, in contrast to what he was doing under Zinedine Zidane.
When he first moved to Real, at the age of 18, parallels were drawn to Neymar. There was a lot of excitement about the Brazilian's ability and the fact that he had the potential to replicate Neymar's La Liga legacy. Until last season, Vinicius hadn't been particularly poor and you wouldn't say he was the reason for Madrid's loss, but clearly he wasn't answering the expectations.
Vinicius has been a little more stable this season, he's buying himself more time than rushing into dribbling past defenders and that has significantly improved his end product. He has a great pace which often allows him to leave defenders gasping for breath.
The Brazilian winger has so far scored five goals in La Liga and assisted in another two, one of which was to captain Benzema. Interestingly, of those five goals he scored, three were set up by the French forward.
---
#2 Kylian Mbappe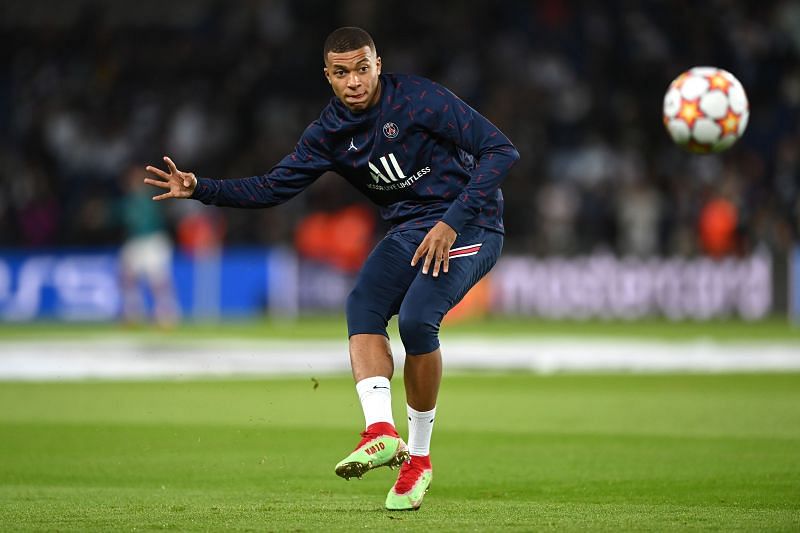 Kylian Mbappe's rise to the summit of European football has been nothing short of a fairytale. He was the third-youngest player ever to feature in a World Cup back in 2018 and with his goal in the final against Croatia becoming the youngest to do so since Pele. Talk about keeping yourself in elite company.
The French sensation had a turbulent start to the season. He wished to join Real Madrid, but Paris Saint-Germain wouldn't accept a single offer from them. Additionally, there was the risk of being overshadowed by Lionel Messi, who was clearly going to be the new star attraction at PSG.
Luckily for PSG, Mbappe hasn't had the time to switch off his form and has continued as the lethal force he is. On the scoring front one would expect him to do even more. Although four goals in eight games is by no means bad, he has made up on his part by providing three assists as well.
Mbappe is tipped to become one of the best ever players of all time and certainly has all the tools to fulfill such lofty expectations.
---
#1 Erling Haaland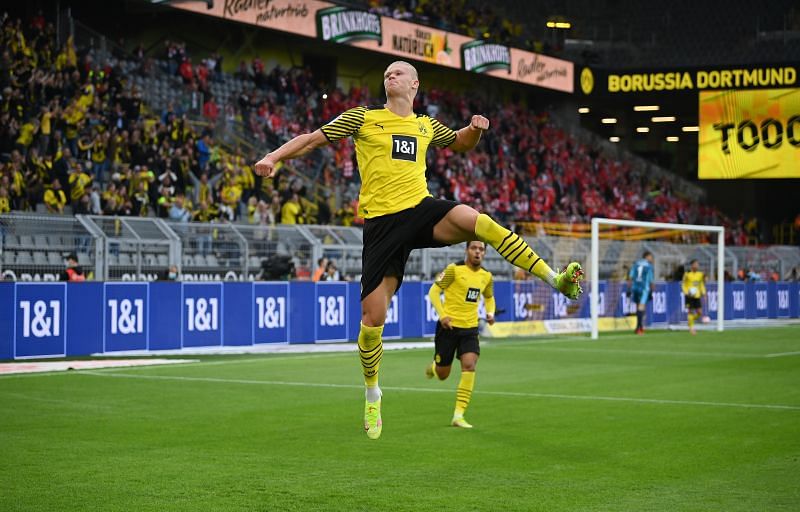 The new hitman in Europe does not know how to stop, he he has been defying logic and doesn't know what a goal drought is. Erling Haaland has scored 68 goals in 67 appearances for Borussia Dortmund and he has no plans of slowing down either.
Bundesliga, DFB Pokal, World Cup Qualifiers, club or country, Haaland is a sucker for goals and he will do everything he can to keep his tally ticking. Since the start of the new season, the Norwegian has made a total of 9 appearances in these competitions and scored an unbelievable 15 goals.
For many seasons Robert Lewandowski was the only Bundesliga striker who was considered a force to be reckoned with in Europe, but since Haaland's arrival, the honors have been shared. Haaland has mastered the art of using his tall frame to perfection, and his long strides added to his natural pace see him disappear, leaving behind defenses.
Manchester City, Manchester United and Real Madrid will all battle fiercely for the Norwegian's signature next year, with his £68 million release clause kicking in. Safe to say, whoever snaps up the Hitman will never suffer from a deficiency of goals again.