Top 5 greatest UEFA Champions League giant-killing runs
Every season's UEFA Champions League campaign has a overflowing list of star names, as the continent's biggest sides take on each other to compete for the world's biggest club competition.
However, over the years we have seen a number of upsets and giant-killing runs, as minnows and lesser names have got the better of their more established counterparts, making a name for themselves on the international scene. Here is a list of the five best runs made by minnows of the competition, who reached the latter stages of the Champions League.
A few noteworthy runs that missed out on the list of final 5 were Villarreal (2005-06), Dynamo Kyiv (1998-99), APOEL (2011-12), Schalke (2010-11).
5. Bayer Leverkusen (2001-02 season)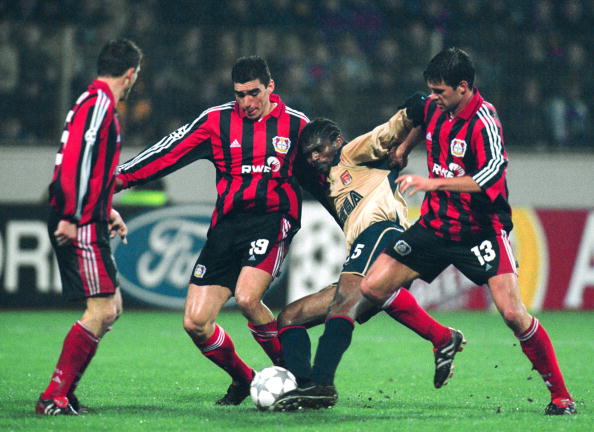 Bayer Leverkusen were celebrating their entry into the Champions League after beating 5th placed Hertha Berlin by just 1 point in the 2000-01 season. However, after coming 4th, they had to play a qualifying round against Red Star Belgrade, which they won 3-0.
In the first group stage of the main draw, they were pitted against Barcelona, Lyon and Fenerbahce, and were able to come second behind the La Liga giants to enter the second round of group stages.
There, they faced Arsenal, Juventus and Deportivo, and amazingly were able to top the group, in turn setting up a quarterfinal against Liverpool. After losing the first leg 1-0, Leverkusen were up against it, but were able to bounce back with a thrilling 4-2 win in the second leg to make the semis against another English club in Manchester United.
A see-saw 2-2 draw at Old Trafford, followed by a 1-1 draw at the BayArena helped the Germans beat United by the away goals rule, setting up a final with Real Madrid. In the end, Zinedine Zidane's memorable volley turned out to be the winner for Los Blancos, as they beat Bayer 2-1, but the Bundesliga outfit consisting of the likes of Michael Ballack, Ze Roberto, Lucio and Dimitar Berbatov were the talk of the town for their giant-killing run to the finals.