| | |
| --- | --- |
| Founded | 23 August 1924; 94 years ago |
| Ground | Stade Louis |
AS Monaco Football Videos
AS Monaco History
Association Sportive de Monaco football club, commonly known as AS Monaco, is a professional football club based in Monaco. AS Monaco play in Ligue 1, the top tier of French football, and are one of the most successful clubs in France.
In 1919, 5 different clubs merged together to form AS Monaco. Monaco were invited by the French Football Federation in 1933 to join their league. After a string of bad performances, they dropped down to the second division of French football in 1948 but returned to the first division in 1953.
AS Monaco Records
AS Monaco is the third most successful team in Ligue 1 along with eight league titles to their name so far. Monaco holds the record for the most consecutive wins in Ligue 1. They won 16 games in succession between 2016 and 2017 and also hold the record of remaining unbeaten at home for four successive seasons.
AS Monaco manager - Philippe Clement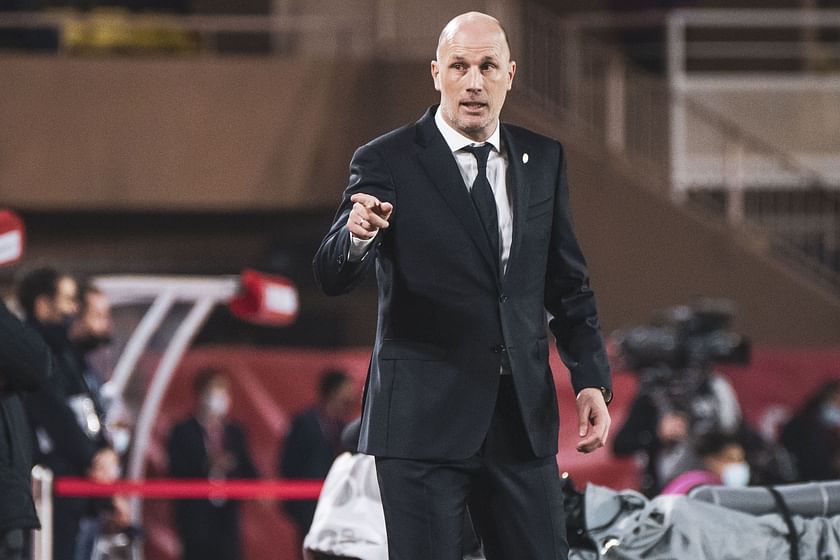 Philippe Clement is currently the club's head coach, having taken over the reins from Niko Kovac in early 2022. The 47-year-old tactician is a household name in Belgium and was previously on the books of Club Brugge before joining the Principality outfit. Monaco have a squad full of talent and Clement will look to stamp his authority on his players, having overseen an impressive run since arriving at the club mid-season.
AS Monaco Stadium - Stade Louis II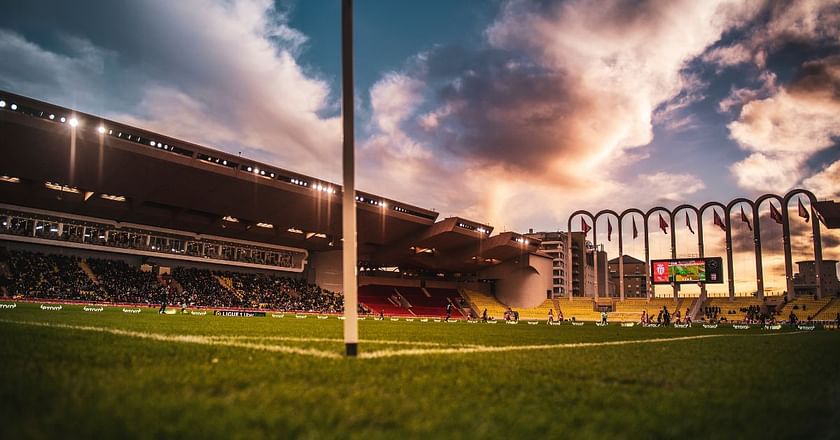 Monaco had 2 football stadiums in its entire history. They played in the original Stade Louis II until 1985 and then moved to the new seaside located Stade Louis II. AS Monaco Stadium is located in Fontvieille, Monaco and has a capacity of 18,523 seats. Stade Louis ll was named after Louis II, former prince of Monaco.
AS Monaco Logo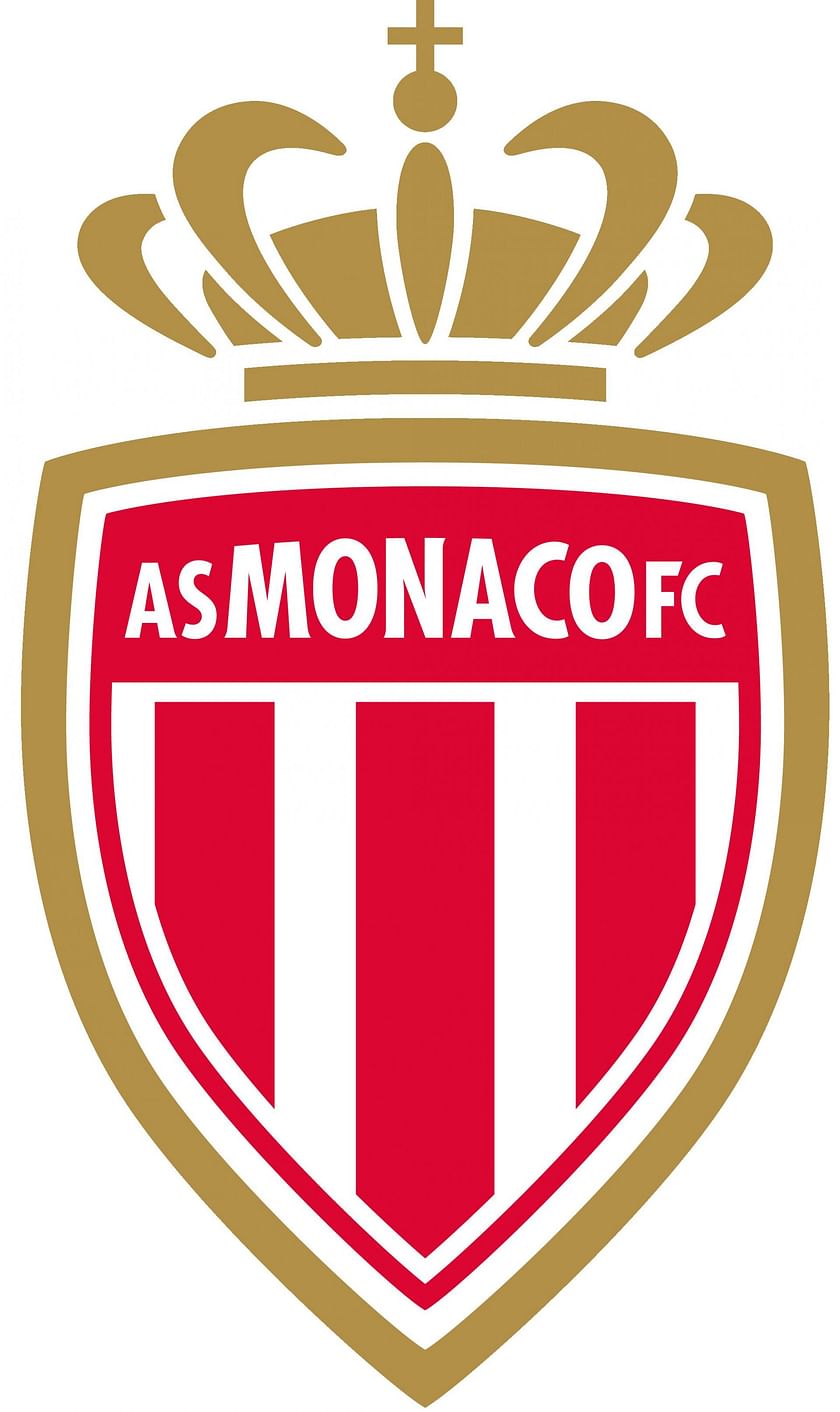 Monaco's current logo consists of a Shield with "AS Monaco FC" written on it. The top part of the logo is a golden crown which represents the club's royal association. The interior of the shield consists of red and white stripes which represents the club's traditional colors. AS Monaco logo has always remained the same, but the previous versions had initials "ASM" or "ASM FC" written on it instead of the current "AS Monaco FC".
AS Monaco Owner
Ekaterina Rybolovleva is the actual owner of AS Monaco with 66.67% stake. Dmitry Rybolovlev, a Russian billionaire and Ekaterina Rybolovleva's father, bought the 66.67% of the club in 2011 via a trust in her Daughter's name. He also serves as the president of the club. The remaining 33.7% stake is owned by the House of Grimaldi, the ruling family of Monaco.
AS Monaco Nicknames
AS Monaco is simply known as Monaco all over the world. AS Monaco came to be known as "Les Monégasques" because of the Monégasque dialect, the local Ligurian dialect of Monaco. The traditional red and white shirts gave them the name "Les Rouges et Blancs".
AS Monaco Trophies
AS Monaco Ligue 1 Titles (8)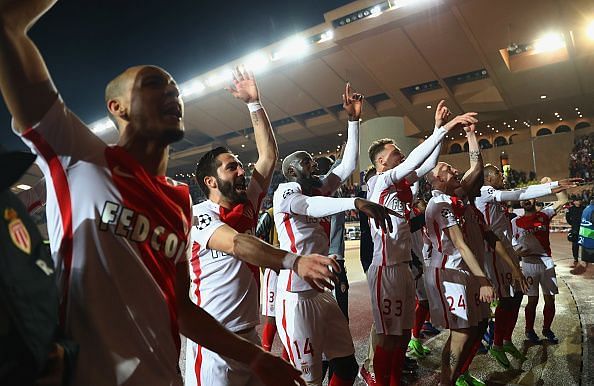 | | | |
| --- | --- | --- |
| S. NO | AS Monaco Ligue 1 Titles | Runner - Ups |
| 1 | 1960-61 | RCF Paris |
| 2 | 1962-63 | Reims |
| 3 | 1977-78 | Nantes |
| 4 | 1981-81 | Saint - Etienne |
| 5 | 1987-88 | Bordeaux |
| 6 | 1996-97 | Paris Saint Germain |
| 7 | 1999-2000 | Paris Saint Germain |
| 8 | 2016-17 | Paris Saint Germain |
AS Monaco Coupe de France Titles (5)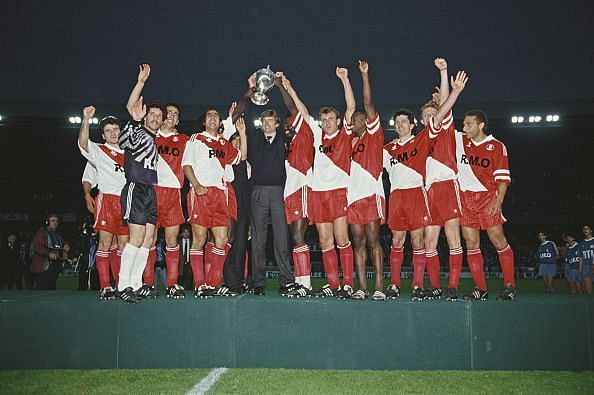 | | | |
| --- | --- | --- |
| S. NO | AS Monaco Coupa De France Titles | Runner - Ups |
| 1 | 1959-60 | Saint - Etienne |
| 2 | 1962-63 | Lyon |
| 3 | 1979-80 | Orleans |
| 4 | 1984-85 | Paris Saint Germain |
| 5 | 1990-91 | Marseille |