Top signings by Arsène Wenger
30.56K //
05 Jul 2013, 12:10 IST
Arsène Wenger has forever been  in the mix of the transfer market, using his elite scouting network to scour the plains and the hills for the best of talent at the lowest of prices. His ability to find gems in deep dark coal mines is peerless. He's infamously stingy when it comes to spending the big bucks, but that doesn't necessarily mean he's a bad businessman. Lots of questions have been raised at him being more of a businessman as opposed to a football manager, but given the debt Arsenal were under after the move from Highbury to the Emirates, his outlook towards the balance sheet is slowly gaining appreciation, if not blatant glee. Arsenal are now quickly moving towards a debt-free structure, in addition to a squad that is not short of world-class. Let's take a look at the top signings of Arsène Wenger. But do keep in mind that they aren't in any particular order, as quantifying talent with regard to the money spent on them will dilute their legacy at the club.
Kolo Touré
In: £1,50,000    Out: £16 million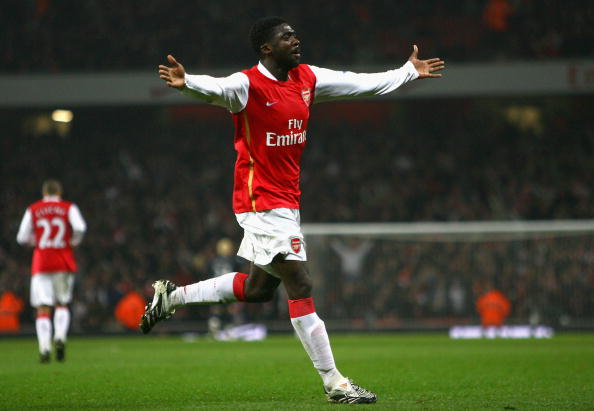 The Ivory Coast defender joined Arsenal in the February of 2002 from ASEC Mimosas, an Ivorian football club based in Abidjan, for a fee of £150,000. In the following seven seasons for the Gunners, Touré played 225 games, leaving his mark on the Arsenal back line, especially during the 2003-04 season, when Arsenal remained undefeated. Alongside Sol Campbell, Touré stuck it out in central defence in spite of having played as a striker and an attacking midfielder.
Touré earned the number 5 shirt after Martin Keown's retirement, eventually captaining the team on multiple occasions. Touré also helped his side reach the 2006 Champions League final with the sole goal against Villareal over the two legs. It also became the last European goal scored at Highbury. His partnership with Senderos saw him up the ante even further after Arsenal held on to 10 consecutive clean sheets – a European competition record. Eventually sold to Manchester City for £16 million, Touré was one of the best buys by Arsène Wenger, and also demonstrated how the Frenchman can not only uncover talent, but nurture it too.