Transfer Grades: Gomez, Kone, Mkhitaryan, Anelka and Altidore
5.93K //
10 Jul 2013, 15:38 IST
The transfer window has been flung open and this summer could be spectacular for player movement given the number of high profile clubs that have changed manager or who are coming off perceived down seasons. Over this summer, I will be explaining and analysing the major moves around and giving each one of them a grade.
Mario Gomez – Bayern Munich to Fiorentina (£16m)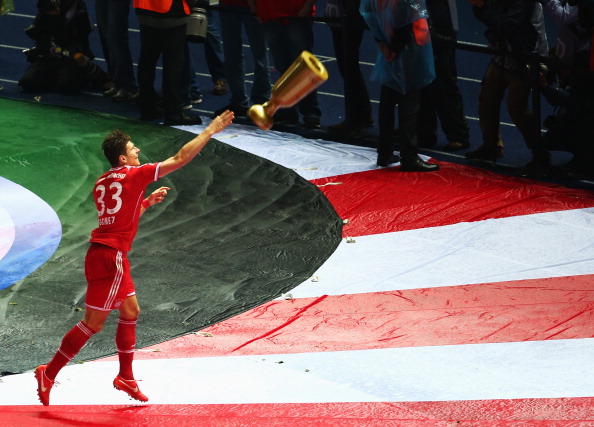 What's the deal? Gomez doesn't really fit the bill for Guardiola so was made available. Fiorentina are showing impressive ambition and will be play in the Europa League next year.
Is the price right? This has to be one of the bargains of the summer. £16m for a player who scored every 64 minutes last season in the Bundesliga and who has a career record of 221 goals in 373 games is unbelievable. Yeah, he had a bad Champions League final in 2012 but so what? He's a goal scoring machine.
Why sign him? Why not? Serie A isn't a cut and dried league despite Juventus' recent strength. Pairing him with Stevan Jovetic gives them the best forward pair in the league instantly.
Why sell him? Gomez isn't a subtle enough player for Guardiola who will prefer a more technical option.
Will it work? Yes, presuming they give him proper supply. He has Jovetic and the newly signed Joaquin to help with that.
Grade: A++ Amazing value for Fiorentina and if they keep Jovetic they can win Serie A.