What makes a successful football manager?
2.44K //
03 Dec 2012, 09:52 IST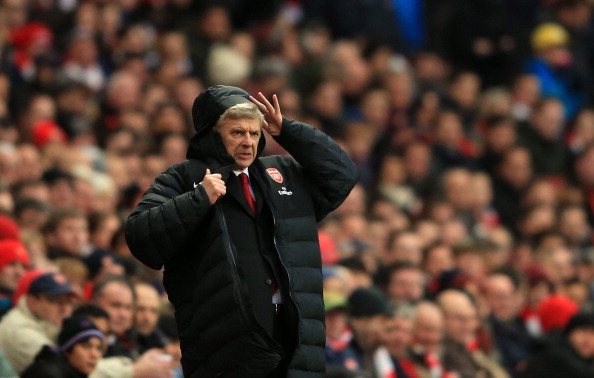 The old question – what makes a successful manager?
While the spotlight hardly ever moves away from the football managers of the biggest clubs or the national teams, the last couple of weeks have been especially intense. Three high-profile managers got the sack almost at the same time – Mano Menezes from the Brazil national football team, Roberto Di Matteo from Chelsea and Mark Hughes from Queens Park Rangers. While one can endlessly debate the merits and demerits of these decisions, these events once again beg the fundamental question – what makes a successful manager?
Top 3 qualities – what the pundits will tell you
1. Tactics: This is likely to be the starting point of an expert's answer to the question. A top manager has to be a master tactician. He has to be able to craft a strategy (team composition, style of football, formation, pace of the game and numerous other things) that maximizes his chances of winning a football match. And guess what? This cannot just be one strategy. The strategy has to constantly change and evolve, depending on a number of factors. For instance, the manager has to tinker with the elements of his strategy depending on whether it is a home game or an away game. He has to do the same based on whether he is playing against a weaker team or a stronger team. He again has to go back to the drawing board depending on whether his team is playing in a domestic club competition such as the English Premier League or an international competition such as the Champions league. And so on and so forth.
2. Man management: If tactics is the foundation, man management is the first pillar on that foundation. In fact, many experts believe this is the number one quality that separates the best managers from the rest. A manager has to know how to get the best out of every player. He not only needs to know every player's strengths and weaknesses but also the best way in which the strengths can be used and weaknesses can be improved upon. He should know when to speak to a player and when he does, what exactly to say to them. He should be able to set the expectations before and tell them where they stand afterwards. Man management is becoming more and more important in today's world of football, since the biggest players are not just carrying large wages but more often than not, larger egos.
3. Decision making: This is the other pillar of a good managerial structure. The range of decisions a manager is faced with is diverse and none of them are easy. He has to decide which players to buy and which ones to sell (granted it may not always a solo decision). He needs to pick the best eleven players to start a game and choose the best substitutes on the bench should he need them. He needs to make decisions about managing the work load of players to save them from injury. These are just examples, there are countless other decisions a manager is faced with.
Scratching the surface – Is there more to it than that?
The above qualities may make a sound manager on paper but does it necessarily translate to success and a long term career as a manager? The answer is an emphatic 'No'. Here are six other factors that can play a part.
1. Commercial acumen – In today's day and age, being commercially savvy and being able to optimize the resources at one's disposal is as important as anything else. And this applies even if the club has the deep pockets of a Russian billionaire as in the case of Chelsea or a rich state's royal family as in the case of Manchester City. Harry Redknapp is often viewed as a good example in this respect.
2. Ability to connect with fans – It is difficult to see a manager doing well and staying in his role for a long time if the fans are always on his back. Just as corporates have to listen to their shareholders, the football club owners and chairmen have to listen to their fans. This must be one of the biggest worries on Rafael Benítez's mind right now.
3. Alignment of objectives with the chairman - A good understanding of club's objectives and staying on the same wavelength as the owner or chairman goes a long way in a manager's success. Arsene Wenger and Roberto Martínez are two best examples of this in the English Premier League.
4. Player power – Undue player power can result in making a manager's life very difficult or even cutting short his reign. Isn't this what happened to André Villas-Boas at Chelsea last season?
5. Autonomy to make decisions – Carlo Ancelotti talked openly, at least as openly as he could while still in the role, about how Chelsea was different from other clubs such as Manchester United, and how he didn't have the same freedom to make decisions as maybe Sir Alex Ferguson did.
6. Luck - Good old lady luck can play a big role. Didn't Sir Alex Ferguson, arguably the most successful manager of current era, come close to losing his job and was saved only by a timely 1-0 cup victory against Nottingham Forest in the 1989-90 season?
Exploring further – are there still decisions that are hard to understand?   
Yes, there are. Here are just some examples which throw many open questions at us.
Despite leading Tottenham to their second fourth-place finish in three years, why was Harry Redknapp sacked in June this year?
Why was Kenny Dalglish fired from Liverpool despite being fans' overwhelming favourite and leading them to their first trophy in six years?
Why couldn't Sam Allardyce repeat his success at Bolton in his roles later at Newcastle and Blackburn?
Why was Roberto Di Matteo asked to leave soon after leading Chelsea to a Champions League victory – something that even the likes of José Mourinho, Luiz Felipe Scolari and Carlo Ancelotti failed to achieve?
One must feel for the managers
So, the next time you criticize a manager after a few losses or feel happy after he is sacked, think again. Maybe there is more to it than what you heard from the TV commentator about his tactical formation or what you read in the newspaper article about him getting his substitutions wrong.