Will players like Lukaku be a victim of Chelsea' flawed loan policy?
It is common knowledge now that Chelsea have 23 players out on loan at other clubs this season – Jacob Mellis, Patrick van Aanholt, Patrick Bamford, Kevin de Bruyne, Thibaut Courtois, Thorgan Hazard, etc. Naturally, there is no point in listing them here completely, as the details may be retrieved from various sources. Here, we analyse three players in particular, who are out on loan – Josh McEachran, Lucas Piazon, and Romelu Lukaku, and try to analyse whether they can fit in to the main team.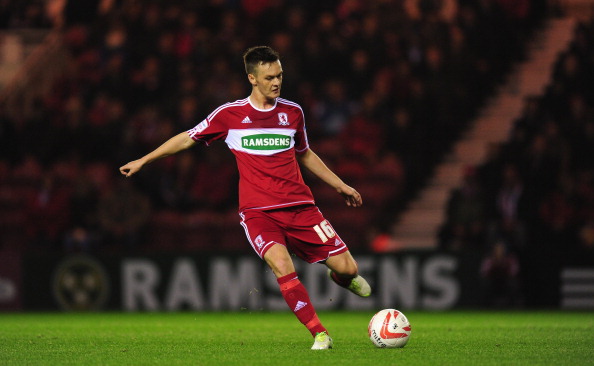 Roll back to the 2009-10 season. Joshua Mark McEachran, a central midfielder aged 17 then, was taking most of the youth level competitions by storm and already drawing comparisons to the legendary Frank Lampard, due to a similar playing style. McEachran was praised for being the hub of the team in the middle of midfield, a claim which was completely justified, as he led the Chelsea youth side to the 2010 FA Youth Cup. That summer (2010), Carlo Ancelotti, rather bravely, included him in his senior side.
Josh made his senior debut as a substitute in a Champions League group stage game against MSK Zilina, and impressed. It was in his next senior game for Chelsea, against Newcastle in a League Cup match, where he really shone. Ancelotti started most of his fringe players in that game, and naturally, McEachran started. Though Chelsea lost the game 3-4, fans could remember only one thing – the virtuoso performance of Josh McEachran. Receiving passes from defense, followed by an easy glide past his marker and into space, getting into the attacking third, he was doing it all too easily. That game was when fans were fully treated to his potential. They had just unearthed a gem.
As the season (2010-11) progressed, McEachran went on to make a further 17 appearances in all competitions, and it seemed he would slowly, but surely, become a first-team regular. This argument was further strengthened in the summer transfer window (2011), when the club turned down his loan request to Wigan Athletic since new manager Andre Villas-Boas viewed him as an important player in his first-team plans. However, confusion reigned supreme, and Villas-Boas struggled for support, respect and results. In spite of assurances, McEachran appeared sporadically, and in January 2012, he was loaned out to Swansea City in search of more first team action.
The choice of club impressed many, considering that he had worked under Brendan Rodgers before (at youth level), and Swansea's passing game matched his strengths. However, despite this being the perfect deal on paper, McEachran could manage only 5 appearances in six months. By then, at his parent club, AVB had gone and Di Matteo was at the helm. The owner spent crazily on pacy playmakers, and this meant that McEachran was forced out on loan again in search of regular appearances, this time to Middlesbrough.
To date, having managed over 30 appearances for Boro, he has easily been one of the stars of their season, and is again regularly showcasing the same desire and ability that he had shown on that memorable night against Newcastle. To continue his development, Chelsea decided not to exercise the option of recalling him this January, as a recall and more bench time would have been frustrating.
So, where will he be next season? Given the shambolic season Chelsea have had so far, one can expect the owner to strengthen the squad further through fresh investment, and thus almost forgetting the to-be-superstar central midfielder currently in the ranks.
Lucas Piazon was the subject of a transfer battle between Chelsea and Juventus, and has been on the Blues' books since the early part of 2011. Being only 17 years old at the time of signing, the Brazilian was not eligible to play for Chelsea, owing to rules in England related to work permits. Hence, he found himself back on loan at his first club Sao Paulo for six months.
Piazon finally joined Chelsea in the summer that year, and instantly became a hit at the youth/reserve level competitions. Gradually, he worked his way up to the bench of the senior team, a natural sign of progress of his development. He had to wait for quite a long time for his debut, though. Being a player from the reserves, he had to impress whoever was in charge, so the frequent change of managers did not help his cause.
Finally, under Rafa Benitez's stewardship, Lucas Piazon got his chance, coming on as a substitute against Aston Villa. The game had already been won, but he still made a significant impact in the few minutes on the pitch that he had – setting up Ramires' second goal with a perfectly weighted through ball and winning a penalty (which he failed to convert). What was evident in the few minutes that he played, was that he was already showing signs of gelling well with the more established, creative and bigger-name midfielders.
That brief cameo was his only real impact on the senior team. Maybe, that might have prompted the powers-that-be at the club to wake up and recognize what a gem they possessed. A few days later, in the 2013 January transfer window, Lucas Piazon was loaned out to FC Malaga, and so far, the spell has neither been too spectacular, nor too lacklustre.
Romelu Lukaku signed for Chelsea from RSC Anderlecht in the summer of 2011, for quite a large fee. At the beginning of that season, Chelsea already had 5 strikers in Nicolas Anelka, Didier Drogba, Fernando Torres, Salamon Kalou and Daniel Sturridge returning from his loan spell, so the signing of another young striker was always going to be a move keeping the future in mind. Hence, Lukaku found himself playing in the reserves, just months after setting the Belgian League alight.
Clearly, somebody had committed a severe misjudgment in not loaning him out for the season as soon as he signed. It was evident that he was not going to get any consistent streak of games while he stayed at Stamford Bridge, and only towards the end of the season did he make a couple of appearances, Roberto Di Matteo preferring to rest his key players for much more important and significant Champions League games. In particular, Lukaku shone in the last league game at Stamford Bridge that season (2011-12), against Blackburn, providing a beautiful cross for the opening goal. Overall, he was quite a nuisance to the Blackburn defense that day, and it was a sign of what lay ahead.
Lukaku made his intentions thoroughly clear at the end of the season – he wanted game time, be it at Chelsea, or anywhere else. Though his outburst, in hindsight, seemed a bit scathing and potentially damaging, he summed up perfectly what he wanted in a rather forceful manner. A loan deal to West Bromwich Albion was worked out, and the journey so far has been a pleasure to watch.
From a regular goalscoring substitute eager to prove himself, Lukaku has forced the manager to start him regularly. The stats look great, but a greater pleasure lies when one considers his overall improvement this season. Lukaku has already shown signs of Didier Drogba for a similar style of playing – the big, physical center forward who also comes with glorious finesse about his game. In addition to that, Lukaku has pace, something partly lacking in the case of the Ivorian.
A crude summary of Chelsea's working:
Different managers bring with them different demands from the players, and when one adds a fickle board which interferes with team selections, giving a manager no chance to stamp his authority, and a 'technical director' exclusively employed for handling transfers, it is a recipe for confusion.
Josh McEachran is currently on loan at Boro, and this spell has been far more successful and productive than his time at Swansea, while Lucas Piazon has just kick started at Malaga. Currently, Oriol Romeu, John Obi Mikel, Ramires, David Luiz (occasionally), Michael Essien, Eden Hazard, Juan Mata, Oscar, Victor Moses, Yossi Benayoun, Marko Marin, and Ryan Bertrand sometimes, are all on the books, capable of playing in midfield roles. One can add Frank Lampard to that as well, in the unlikely scenario that he is offered a new contract. So where would the likes of McEachran and Piazon fit, in this crowded midfield? And we have still not started talking about other loaned out youngsters like Nathaniel Chalobah, Kevin de Bruyne, Thorgan Hazard, etc.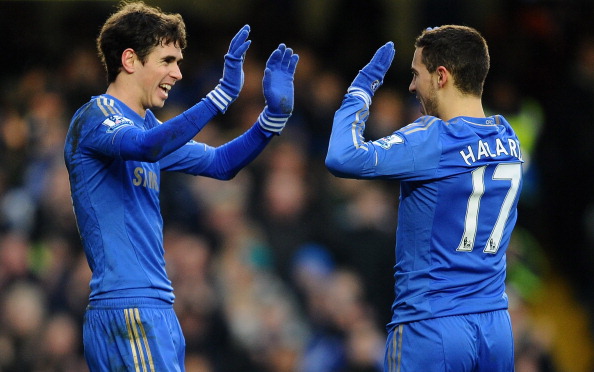 On the other hand, Romelu Lukaku's situation looks simpler on the surface. One would think he is sure to return and get much more first team action next season, having made Chelsea realize his true ability while out on loan. While that would be the ideal way for any club to handle its young players, remember that it is Chelsea we are talking about here, and it is almost certain that they will once again invest heavily on their squad in the summer.
This brings us to a complex situation. Abramovich, 'advised' by Emelano, will add more quality to the squad in the summer through another set of big-name, big-money signings and draft them instantly into the first team. More midfielders will arrive, mostly in order to compete with the holy trinity of MaZaCar. Torres' situation will definitely be reviewed after two-and-a-half years of promises.
In case Roman accepts that his gamble did not work, he will probably commit the same blunder once again, by signing another big money striker, this time from Atletico Madrid (and maybe, let go of his future number one goalkeeper, only to sweeten the deal). Or if not Falcao, then definitely on somebody else – Stevan Jovetic, Robert Lewandovski, Andre Schurrle have all been linked. So players like the ones we are considering here would again find themselves where they had started – on the fringes of the first team, trying to impress a manager who has no idea how long he will be in charge, in addition to more competition in the form of big money summer signings. Eventually, they will get frustrated with the lack of opportunities and seek fresher pastures.
Scott Sinclair, Fabio Borini, Miroslav Stoch, or Michael Mancienne might have become key squad members by now, had they been given enough chances. Does the club need more of the same situations playing out again? McEachran was being compared to Lampard just three years ago. Would fans be happy to lose him at all to another English club? Lukaku is now among the most feared strikers in the league. Is it worth risking losing him now or wasting him on the bench, by chasing and eventually signing a bigger name from abroad?
This is the flaw at Chelsea. The first-team manager is totally cut off from the hierarchy, due to the presence of a board of 'advisers'. He is left alone to do his job, accompanied by a team of specialist coaches. In effect, he becomes just like any other player. When results falter, those players, for whom lavish sums were paid to recruit, cannot be blamed. The manager, the easiest target, is deemed solely responsible, and he pays the price for it.
This short term nature of the manager ensures that he never has a say in transfer decisions, that is, he does not have a proper link with his bosses. To complicate matters, there is even a separate set of people exclusively hired to look into that aspect (of transfers). Naturally, differences of opinion and judgement creep in, and the easiest way out is taken – to buy more players, ensuring that the overall quality of the squad is maintained (albeit, at a cost), if not improved.
If one has to understand the importance of the manager's influence on the club's board, then Sir Alex is a shining example. Would Paul Scholes or Ryan Giggs have come through the academy had Manchester United been changing managers and buying players at one person's whims and fancies? Why not extend that argument to the present generation, for the likes of Welbeck, Evans, or Fletcher?
Due to the way Chelsea work, with advisers for every aspect of functioning, upcoming players from the academy are left in the dark, and when their patience gets tested, they decide to walk out on the club. A testament to this haphazard functioning is summarized in the form of Ryan Bertrand – he is the only player from the youth academy to have established himself in the first team in the Roman Abramovich era.
Unless Chelsea fail to bridge the gap between the youth team and the first team, the current crop of loaned out stars may all walk out after a couple of years, frustrated at their treatment. Chelsea risk losing their future stars due to this flaw in their system, and there is a  fear that three potential world beaters – Piazon, McEachran, and Lukaku, may all go the same way.
I can suggest only this – please review your loan policy, Mr. Abramovich!