Winter transfer window 2014: An Analysis – Part 1
2.96K //
27 Jan 2014, 19:48 IST
The winter transfer window officially closes in 4 days time on January 31st, and the time is right for some frenzy among the clubs across Europe. While some managers may voice their opinions on the fairness of a transfer window in the middle of the season, it has particularly been given more importance, at least after that deadline day circus involving Fernando Torres.
This time around, there is still scope for such a transfer to take place, but only this time it will be a club who claim 'others buy trophies'. Yes, It is Manchester United. With a rumored 200 million pounds in the transfer kitty for David Moyes, Manchester United are gearing up for one of their biggest spending sprees ever. Juan Mata was their first signing, for 37.1 million pounds, and there is more cash to spend.
Since the last four days involve a lot of dealings, we have decided to analyze the moves in two steps. We take a look at all the transfers until today and analyze them from the perspectives of both the player and the club. The following are some of the important full transfers and loan deals in this window.
Transfer deals:
Jorginho to Napoli
You might not have heard the name Jorginho before, atleast not before this season. This transfer stands out as it is probably the biggest steal of this winter window. The way Hellas Verona shot their way up the Serie A table after their promotion from Serie B this season, can be hugely attributed to the performances of their midfielder, Jorginho.
They stand 6th in the Italian first division currently, and were set to topple the odds by qualifying for nest season's Champions League. But Napoli came calling, and now Verona might be looking to finish in the top half by the end of season.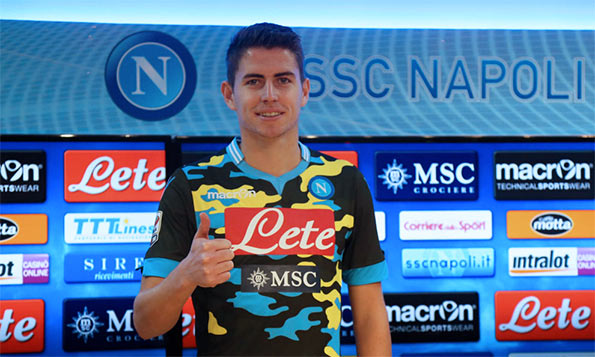 Napoli, who received some big money with the sale of Cavani, strengthened their side with the signings of Callejon and Higuain, but their midfield lacked depth and a certain subtlety in passing. Now, with their major creative force in Hamsik rumored to move to England, the need for a player who had the eye for that killer pass, or the one who can create and maintain momentum as Hamsik, has increased ten fold.
Jorginho offers just that, with his composed passing, be it long or short and quickness in play. His interception and tackling rates per game are right up there with the likes of De Rossi and with 7 goals and 3 assists in 18 appearances for Verona this season, Jorginho could prove to be a key transfer for Napoli in coming years. While the finances of the transfer are yet to go public, At a rumored fee of less than 8 million pounds, it is good business for both clubs.
Kevin de Bruyne to Wolfsburg
This will go down as one of those desperate transfers, where the player pushes the club to accept his departure. De Bruyne was set for many great things at Chelsea. He had that quality, that technical ability which could have made him a very versatile player in the English League. But, he chose to swing towards his personal ambitions, rather than the club.
The move to Wolfsburg comes after a barren 6 month spell with only 3 appearances in Blue. The Belgian who was on loan at Werder Bremen last season, will probably walk into the Wolfsburg lineup. That one year in Germany, where he shouldered the responsibility of the Bremen side and saved them from relegation, was enough to convince the likes of Dortmund. Jurgen Klopp will now be feeling, he should have bid for De Bruyne, after Jacub Blaszczykowski was ruled out for the rest of the season.
Chelsea will be happy with the financial part of the relationship they had with Kevin de Bruyne. A 100% profit on an investment in 2 years time is certainly a good piece of business, but Chelsea will have lost a very good player. With Wolfsburg now threatening to break into the top 4 this season, teams in Germany will be wary of threat de Bruyne poses, especially the partnership with Diego in attack.