Rogue Bikes have replaced Thrail Thrashers in Fortnite Chapter 4 Season 2. While these new bikes are amazing in their own right, having both versions would be a lot better. Coming to the matter at hand at the moment pertains to the Weekly Challenge.
Players have to use a Rogue Bike to get air time in-game. While this was easy enough to do with the Dirt Bike, with Rogue Bikes performing terribly on rough terrain, players must use a ramp to complete the task. That said, here's a quick way to complete this Weekly Challenge in a single match.
---
A step-by-step guide on how to get air time on a Rogue Bike in Fortnite
1) Land in and around Steamy Springs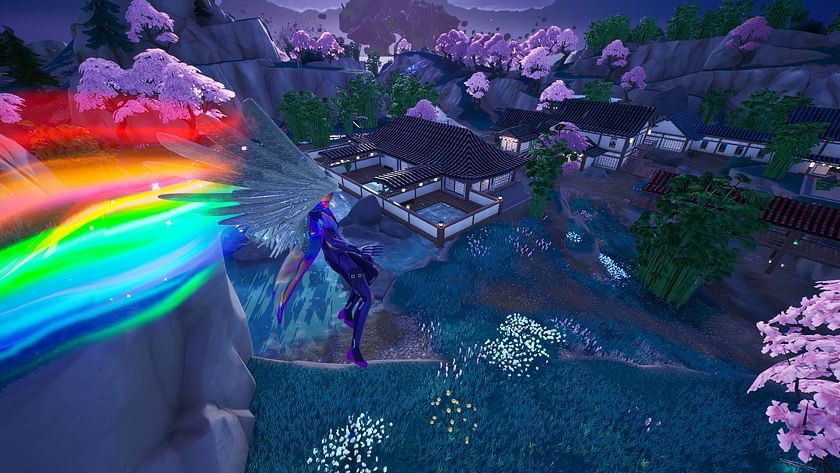 The first step to completing this simple Fortnite Weekly Challenge is not so simple. Players will have to toughen up and take the leap of fate straight down towards a POI called Steamy Springs.
While this location is not exactly a "hot-drop" POI, due to the healing properties of the water found in the region, many players tend to land and secure the area. That said, it's best to loot fast and leave.
---
2) Secure a Rogue Bike and Travel to Neon Bay Bridge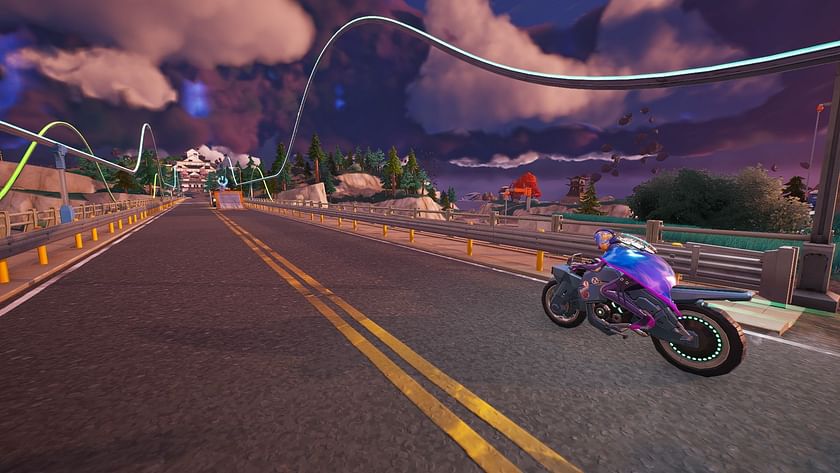 After looting up, the next thing to do is rotate towards the main road and look for a Rogue Bike. One should spawn just as the dirt road leading away from Steamy Spring ends towards the Neon Bay Bridge.
If not, keep following the road southward, and another Rogue Bike should be spawned next to the foot of the Neon Bay Bridge. Should the bike not spawn even here, another can be found across the bridge.
---
3) Line up Rogue Bike and accelerate to jump using ramp and gain air time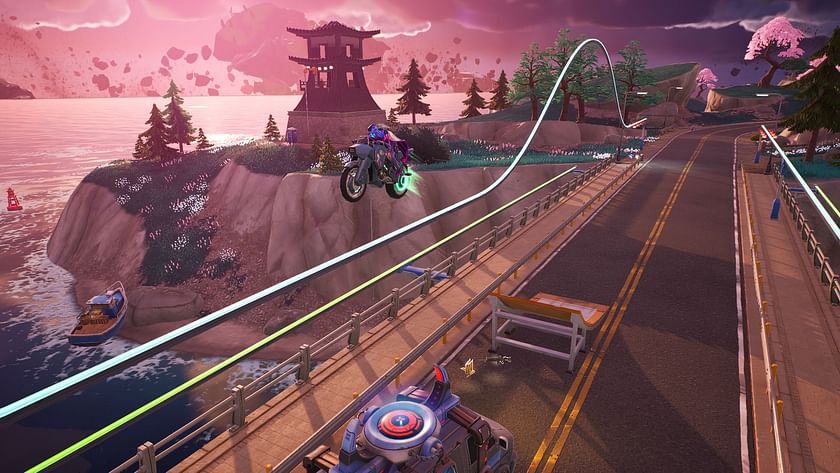 Once at Neon Bay Bridge, line up the Rogue Bike with the ramp located on it. Accelerate and move towards the ramps and initiate the "boost" feature just before being launched into the air. After landing, turn the Rogue Bike around and use the ramp on the other side to repeat the task.
Remember that while ramps can be found in other locations on the island, this one is very low-key. Despite the Neon Bay Bridge connecting two major POIs, not many players used to cross from one side of the island to the other.
Don't worry about the Reboot Van between the ramps, the Rogue Bike will get enough height to clear it with ease. After achieving 15 seconds of air time, the Weekly Challenge will be completed, and players will earn 24,000 experience points.
Edited by Matthew Wilkins