Although Fortnitemares 2022 ended a few days ago, the event still has some carryovers today. One of those is the Zero Build Horde Rush game mode, which comes around this time of year to give players a spooky experience.
This year, there are challenges for the game mode that Fortnite enthusiasts can complete for rewards, including the free Pickle Rick back bling from Rick and Morty. These challenges are only available in Creative mode.
Regarding the quests, Epic Games stated:
"The Horde Rush Quests are available until November 15, 2022, at 2 AM ET, and can be found on the Quests page. New to Horde Rush? With your teammates, take down hordes of Cube Monsters, collect score multipliers, earn combos, survive at different locations, and take down the Final Boss. In the current Zero Build Horde Rush, do all this without the aid of building… Your appointment with the Cube Monsters continues!"
Here's the full list of challenges and how to defeat them!
---
Fortnite Zero Build Horde Rush challenge guide
Here are the challenges available for the event, all of which are in Zero Build Horde Rush:
Collect Score Multipliers (20)
Deal Melee Damage to Cube Monster Spawners (6,000)
Earn 2,000,000 Combined Team Points (2,000,000)
Earn a Team Score of at Least 350,000 in a Single Match (350,000)
Earn a x50 KO Streak (1)
Eliminate Cube Monsters (500)
Eliminate Ranged Cube Monsters With Sideways Weapons (100)
Get Headshots on Cube Monsters in a Single Match (70)
Open Chests in Horde Rush (45)
Many of these are self-explanatory and will happen simply by consistently playing the game mode. Without doing anything special, Fortnite players will eventually eliminate 500 cube monsters as well as open 45 chests.
Others will take a bit of effort. Score multipliers can be found on the ground. They glow purple and need to be interacted with. If you collect 20 of them, that will satisfy one of the challenges.
Melee damage has to be inflicted with a melee weapon, so the best way to complete that challenge is to attack cube monsters with a pickaxe.
When you begin racking up kills, it will put a streak counter up on the screen. If you don't get a kill, a white bar will slowly deplete under it. Upon being emptied, the streak will be considered over.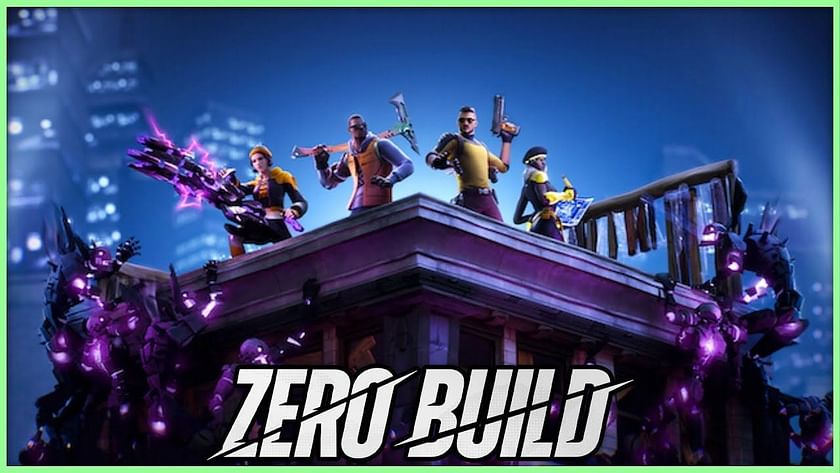 To complete that challenge, get 50 eliminations of cube monsters before the white bar ever runs out. The bar resets every time.
For others, pay special attention to chests and open them as frequently as you can. Also, be sure to use Sideways weapons whenever available, as they are important for one of the challenges.
The Zero Build Horde Rush can be found in the Discovery tab. It is currently one of the featured maps for Fortnite. Complete all the challenges to unlock the free Fortnite Pickle Rick back bling, though each other challenge has rewards as well.
The Battle Bus is heading into Fortnite Chapter 4 Season 4 soon! Check out the final Fortnite item shop today!
Edited by Sijo Samuel Paul