Fortnite update v23.30 dropped earlier today and has brought several new skins, items, and quests for players to get back on the grind and unlock tiers across their Battle Pass, and Midseason Drops.
With the update, a questline was added for players who have been waiting patiently for over a month to unlock the Geralt of Rivia skin from The Witcher game series that will go live next week. The cosmetic set is part of the Chapter 4 Season 1 Battle Pass and comes in as a bonus reward for players who complete certain quests tied to it.

Additionally, two new Dragonball skins - Son Gohan and Piccolo were also launched in the game, with the famous Kamehameha and Nimbus Cloud Mythics making a glorious return. However, Deku's Smash Mythic still exists in the game, so players are still unclear on how it will play out.
Here's a complete list and a comprehensive guide for Geralt of Rivia Quests and the rewards you can get upon completion in Fortnite Chapter 4 Season 1.
---
Geralt of Rivia Quests Page 1 - Full list, How to complete and rewards in Fortnite Chapter 4
Currently, the quests related to Page 1 in Geralt of Rivia Quests were leaked, and players can see the rewards they can get after completion. However, the Page 2 quests were leaked as well but will be live in the next major update that hits later in February, where the cosmetic rewards for the same will be revealed. Here are all the Page 1 quests you need to complete to get the Geralt of Rivia Skin:
1) Activate Augments in Different Matches (5) - Geralt of Rivia Loading Screen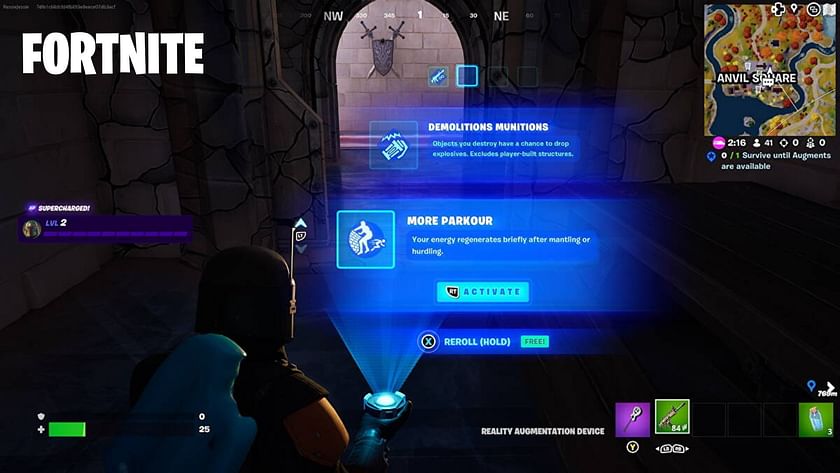 To complete this Fortnite challenge, players will need to activate Reality Augments in a total of five different matches. Players must activate at least one augmentation per match to complete this quest, granting them a Witcher-themed loading screen.
---
2) Complete Bounties (3) - Muscle Memory Spray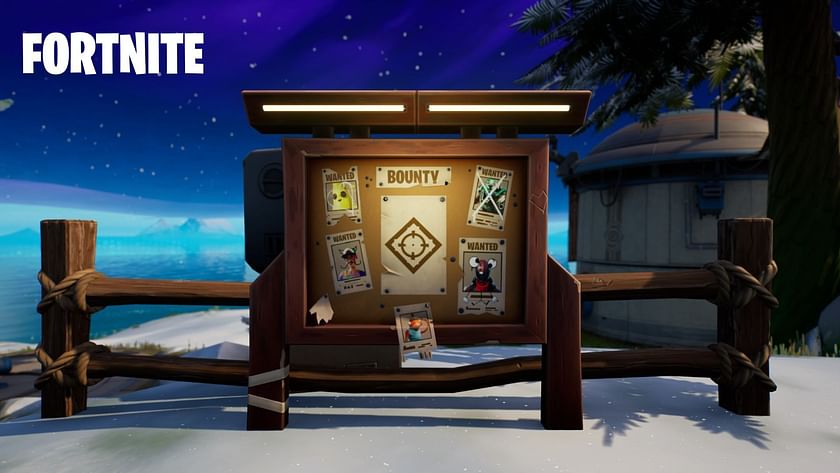 This quest requires players to complete a minimum of three bounties around the Fortnite island. Players can complete these bounties across several Battle Royale matches until they succeed with all three. This does not include their bounty being poached by another opponent. So get to a nearby bounty board and eliminate your target to get a Witcher-themed Muscle Memory spray as a quest reward.
---
3) Defeat a Boss (1) - Weapons of The Witcher Backbling
This quest is probably one of the hardest ones to complete. Players would need to defeat a boss roaming around the Fortnite island. This season, The Ageless Champion roams the halls of The Citadel, waiting to strike loopers with his Ex-Caliber Rifle and Mythic Shockwave Hammer.
Grab some loot nearby, stack up on consumables, and head to the Throne Room down the stairs of The Citadel's main building. You will easily be able to spot The Ageless roaming there. Keep your distance and keep shooting at him from higher ground. Once eliminated, your quest will be completed, and you will be able to redeem Weapons of The Witcher backbling as a reward.
---
4) Emote in The Citadel throne room (1) - Igni Sign Emote
In this Fortnite quest, once you are at The Citadel, locate the Throne Room underground if you are near the Landmark Flag and either defeat or evade The Ageless Champion. Once you are in the clear and inside the room, emote quickly and get out of there before encountering The Ageless or any enemies. Upon doing so, you will be granted the Igni Sign Emote as a quest reward.
---
5) Deal melee weapon damage to opponents (500) - Witcher's Steel Sword Pickaxe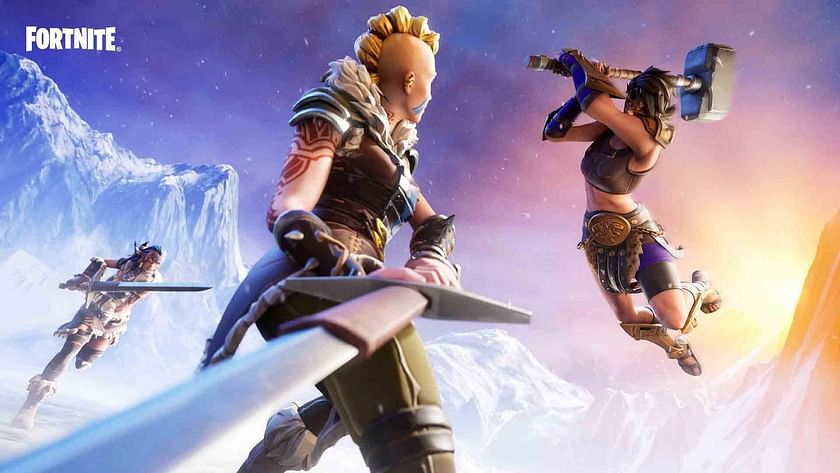 This quest might be tricky and hard to complete, but it is easier on a knocked opponent. Players need to inflict 500 damage to their enemies using a Pickaxe or the Shockwave Hammer to complete it. While a single pickaxe hit deals 20 damage, the Shockwave Hammer deals 75 damage on each hit. So you can choose your ideal tool to complete the Fortnite quest to be rewarded with The Witcher's Steel Sword pickaxe.
---
6) Complete Page 1 Quests (1) - Geralt of Rivia skin
Once you are done with Page 1 of the Geralt of Rivia quests, you will be granted the skin of The Witcher to assign in your locker and use it in the subsequent Battle Royale match you drop in. So go on, complete those quests when they are live, and let your opponents toss a coin towards you once you claim that Victory Royale in Fortnite Chapter 4 Season 1.