Dev Kumar, commonly known as Iconic, is a popular personality within the Indian Free Fire community. He's a professional esports athlete who has represented teams such as Orangutan Elite, CriticalX, and TEAM CHAOS, and is well-known for his incredible skills at various tournaments.
Furthermore, the esports athlete runs a YouTube channel where he has previously livestreamed the popular battle royale game as well as posting a wide range of unique content. His channel currently features 221 thousand subscribers, alongside a total view count of more than 14.97 million.
---
Iconic's Free Fire MAX ID and stats
Iconic's Free Fire MAX ID is 100179895, and his IGN in the game is "TE-ICONIC 01." He's ranked Heroic in BR-Ranked Season 33, while his rank in CS-Ranked Season 18 is Gold I.
The stats that he currently maintains in the battle royale title are as follows:
BR Career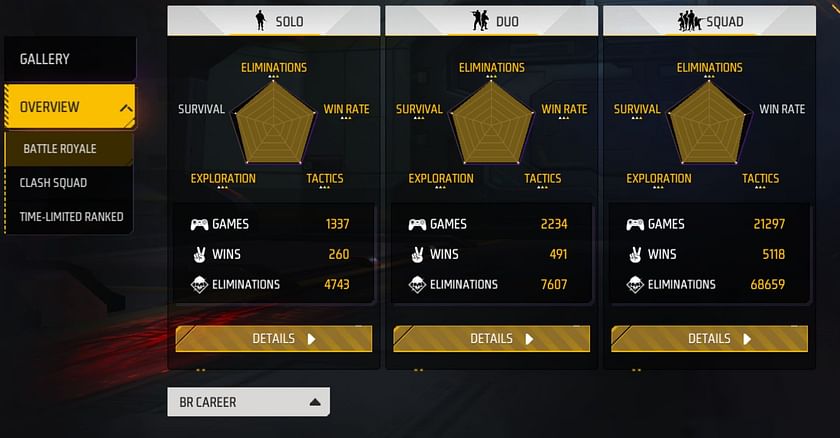 Iconic has played 1337 solo games and obtained 260 wins, leading to a win rate of 19.44%. He has accumulated 4743 kills, upholding a K/D ratio of 4.40.
Furthermore, the content creator has competed in 2234 duo matches and remained unbeaten in 491, giving way to a win percentage of 21.97%. With 7607 kills, he has a K/D ratio of 4.36.
The professional player has participated in 21297 squad games, and his team emerged victorious in 5118 of them, resulting in a win ratio of 24.03%. He has killed 68659 enemies for a K/D ratio of 4.24.
BR Ranked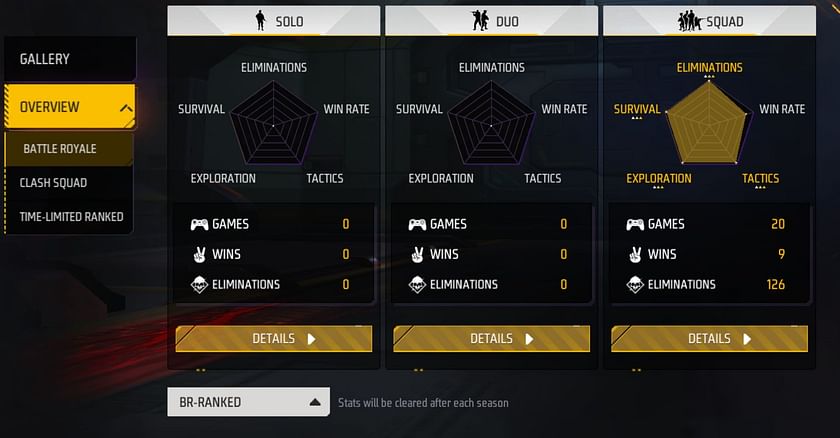 Within Free Fire MAX's ongoing ranked season, Iconic has played 20 squad games and currently boasts nine wins, which converts to a win percentage of 45.00%. Interestingly, he has 126 kills to his name in this mode, resulting in a solid K/D ratio of 11.45.
Besides the squad mode, Dev Kumar hasn't played any solo or duo matches.
CS Career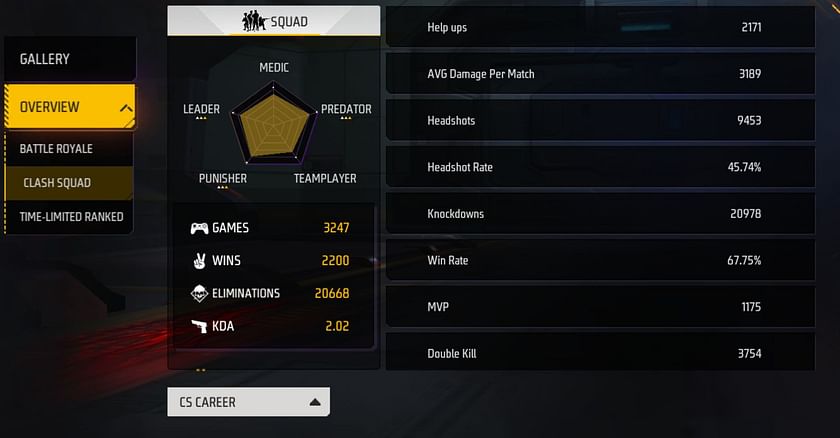 Iconic has played 3247 Clash Squad matches in Free Fire MAX and has 2200 Booyahs, obtaining a win rate of 67.75%. He has notched up 20668 eliminations, maintaining a KDA of 2.02.
Note: Iconic's Free Fire MAX stats were recorded when writing this article (April 18, 2023). The stats listed above will change as he continues to play more games in the battle royale title.
---
Iconic's monthly income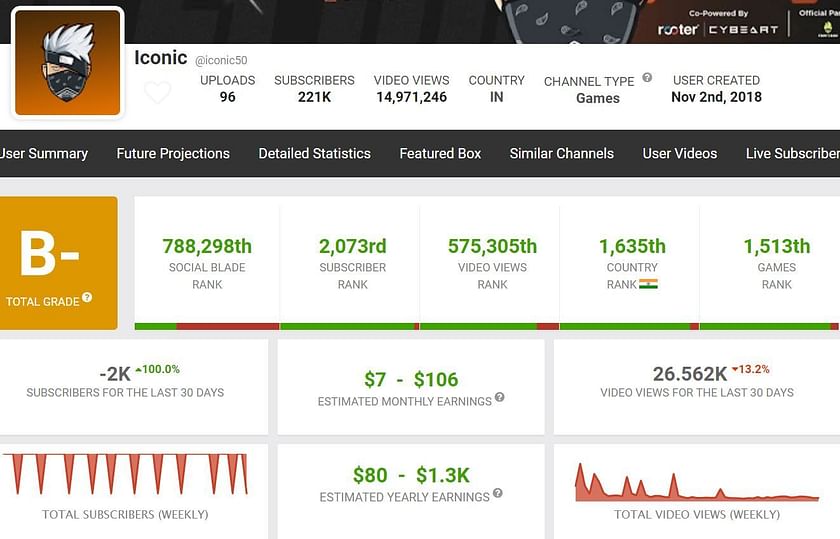 Iconic's monthly income from YouTube is estimated to be between $7 and $106. In contrast, his estimated yearly earnings through his channel range from $80 to $1.3K. (Source: Social Blade)
---
YouTube channel
Iconic started his YouTube channel several years ago and generally posts tournament highlights and other gameplay-based content. His oldest video is from June 2020, and he currently has 96 uploads to his name, of which the most-watched one has 738 thousand views.
As per Social Blade, Iconic has received 26.562 thousand views in the last 30 days despite the fact that he hasn't uploaded any videos. Unfortunately, his subscriber count has dropped by two thousand in the same period of time.
Check out the latest Free Fire MAX redeem codes here.