Searching for freebies is common among players in the Free Fire community. This is primarily because most individuals don't want to spend real money on the game but still wish to acquire exclusive items.
One of the most popular ways for such users to obtain premium cosmetics is by using redeem codes. These offerings have become relatively widespread within the player base and can provide a variety of rewards at no cost. Gamers can redeem codes directly on a website called Rewards Redemption Site. If they work, the associated items will be deposited into players' accounts.
Disclaimer: Free Fire is prohibited in India, and gamers from the nation should not download or play the battle royale title on their mobile devices. However, they can use the MAX version of the game since it was not on the list of prohibited applications.
---
Free Fire redeem codes to get free pets and emotes (January 28, 2023)
The redeem codes below can offer players free pets and emotes within the game:
Pets
VNY3MQWNKEGU
U8S47JGJH5MG
FFIC33NTEUKA
ZZATXB24QES8
Emotes
FFICJGW9NKYT
FF9MJ31CXKRG
FFCO8BS5JW2D
FFAC2YXE6RF2
Note: The Free Fire redeem codes listed here might not work for all players due to unknown expiration dates and server restrictions.
---
Process of using redeem codes
The steps that have been outlined below will guide you through the entire code redemption procedure:
Step 1: Begin by accessing the game's Rewards Redemption Site on one of the web browsers available on your mobile device.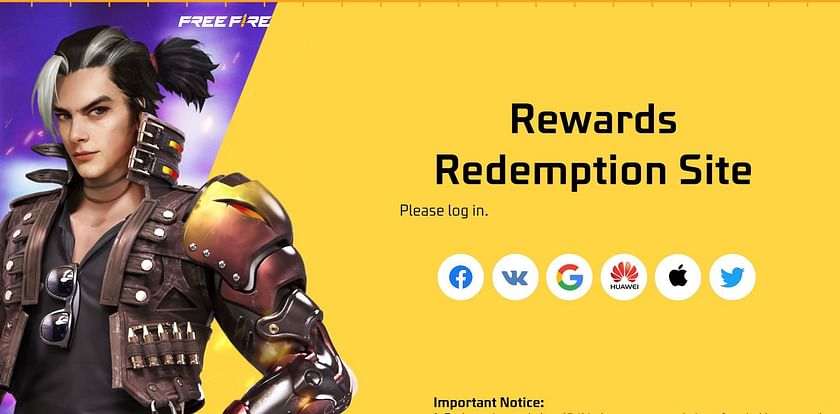 Step 2: You will have to sign in by clicking on the platform associated with your in-game account. The website features the following login options:
Facebook
VK
Google
Apple ID
Huawei ID
Twitter
Since guest accounts are not allowed to use the redeem codes, you will have to link them to any of the platforms provided above to become eligible for the redemption procedure. You can bind such accounts by going to the in-game settings.
Step 3: The Free Fire redeem code must be entered accurately after you log in. Any typing mistakes while inputting it will lead to an error.
Step 4: You may tap the Confirm button to complete the code's redemption. You will find a dialog box on the screen that will provide information on whether the process was successful or not.
Head to the in-game mail section to collect the rewards if the redemption process was a success.
Please note that if an error regarding server restrictions or expiry emerges on the screen, you will not be able to use that particular code. If that happens, wait for the release of the new codes.
Check out the latest Free Fire MAX redeem codes here.
Edited by Soumyadyuti Ghosh