The popularity of Free Fire has led to the rise of several successful content creators, with Pyare Gamer being a prominent name in the Indian community. His channel has amassed over 1.21 million subscribers so far.
Users usually tune in to watch his engaging gameplay videos in which he takes down opponents with ease. In addition to his following on YouTube, he has 3.1k followers on Instagram and 52k followers on Facebook.
---
Exploring Pyare Gamer's Free Fire MAX ID, stats, K/D ratio, and more
Pyare Gamer's Free Fire MAX ID is 1138920538, and his latest stats in the game are as follows:
BR Career stats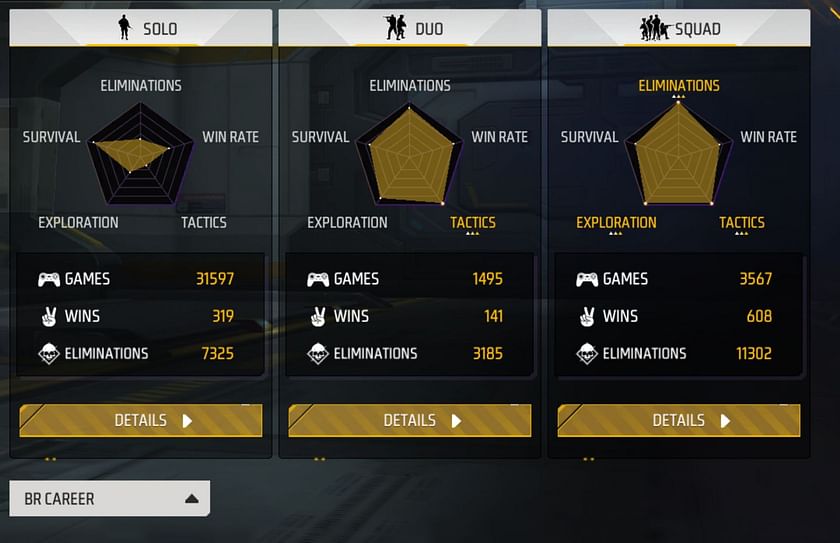 Pyare Gamer has featured in 31597 solo matches and has won 319 games, providing him with a 1% win rate. He has recorded 7325 kills and a K/D ratio of 0.23.
He has also been a part of 1495 duo matches and has attained 141 victories, resulting in a win rate of 9.43%. The internet star has scored 3185 eliminations with a K/D ratio of 2.35.
Pyare Gamer has bettered his opponents in 608 out of 3567 squad matches, culminating in a win rate of 17.04%. He has acquired 11302 eliminations, which has resulted in a K/D ratio of 3.82.
BR Ranked stats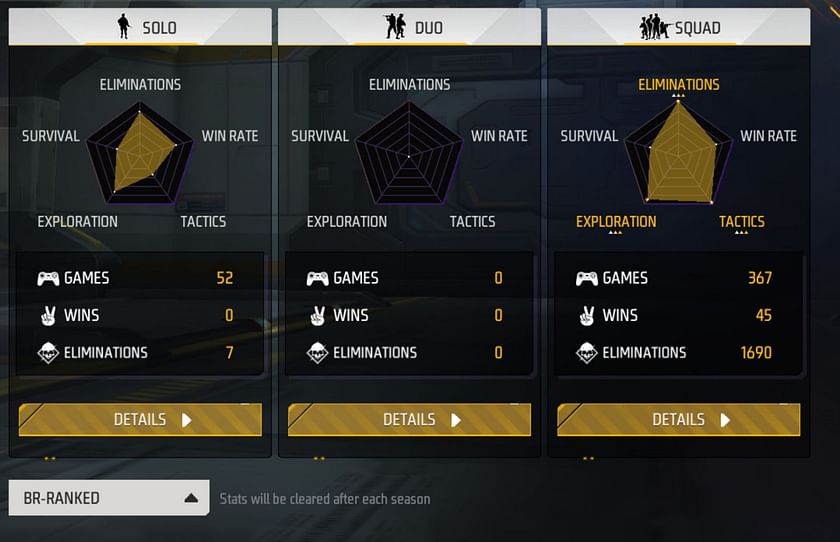 The content creator has played 52 ranked solo games but has failed to secure a single win. He has taken down seven opponents, which adds to a K/D ratio of 0.13.
Pyare Gamer has chalked up 45 victories in 367 squad matches, corresponding to a win rate of 12.26%. With 1690 frags to his profile, he averages 5.25 eliminations per match.
He is yet to play any ranked duo games.
CS Career stats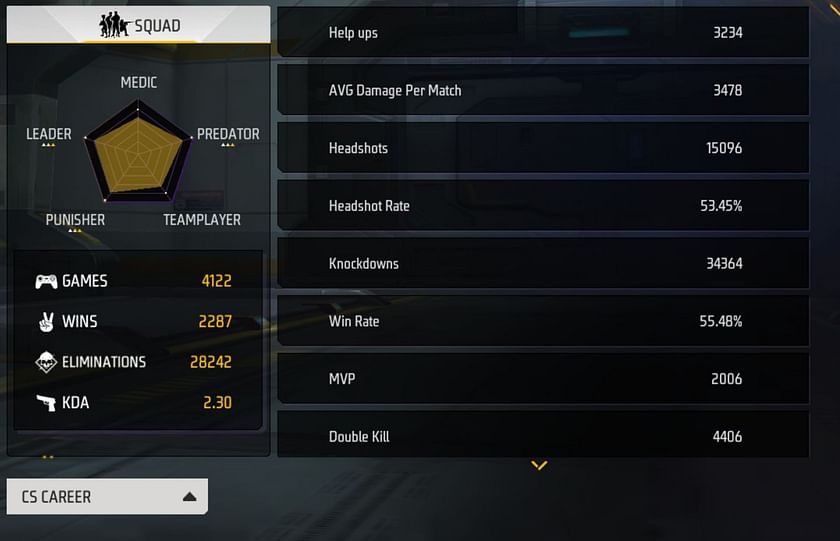 The Indian star has featured in 4122 Clash Squad matches, winning 2,287 of them and eliminating 28,242 opponents. He has held on to a KDA of 2.30 and a win rate of 55.48%.
Note: The player's Free Fire MAX stats were recorded when writing the article. These are subject to change as he continues to feature in more matches.
---
Guild and rank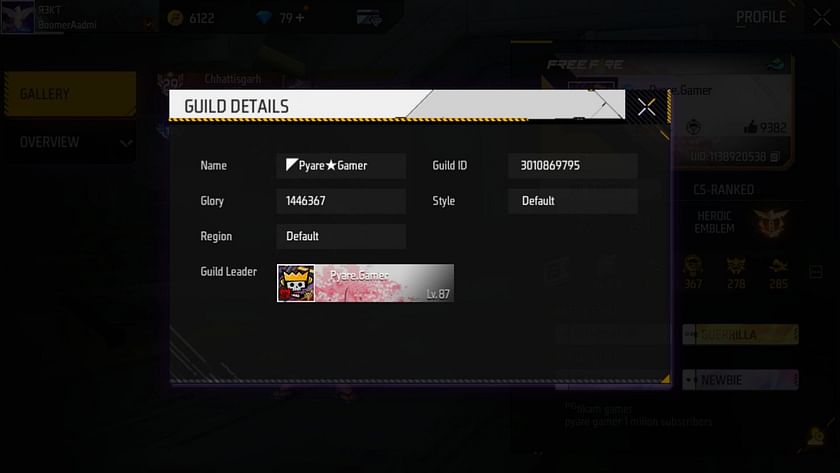 The YouTuber is the leader of the Pyare Gamer guild in Free Fire MAX, whose ID is 3010869795. He is ranked Platinum 3 in the BR mode and Platinum 2 in the CS mode.
---
Monthly income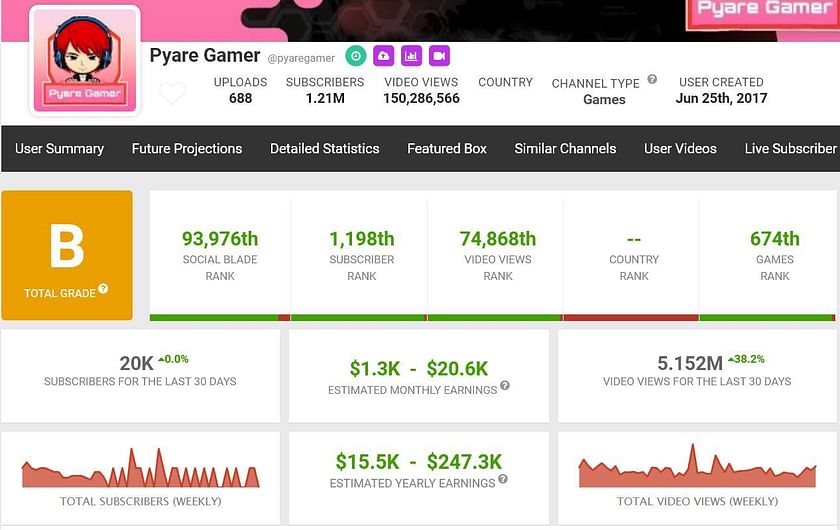 According to Social Blade estimates, Pyare Gamer channel makes between $1.3K and $20.6K per month. The revenue for the entire year lies between $15.5K and $247.3K.
---
YouTube channel
Pyare Gamer has been posting Free Fire MAX-related content for a few years. His videos primarily focus on gameplay. He has uploaded 688 videos that have over 150 million views.
The channel had approximately 3,000 subscribers in May 2021, but by mid-2022, this number had grown to over one million. As per the data posted by Social Blade, the content creator has managed to gain 20k subscribers and 5.152 million views in just the last 30 days.
Check out the latest Free Fire MAX redeem codes here.
Edited by Siddharth Satish