What teams are playing in Gold Cup?
Teams from North, Central America and Caribbean region are playing in Gold cup. Some of the recognized teams are USA, Jamaica, Mexico etc. For reference also see Gold Cup Standings
How often is gold cup played?
Gold cup is played for every 2 years.
What does CONCACAF Stand for?
CONCACAF Stands for Confederation of North, Central American and Caribbean Association Football.
The CONCACAF Gold Cup is the main football competition for the men's national football teams governed by 'The Confederation of North, Central American and Caribbean Association Football', determining the continental champion of North America, Central America, and the Caribbean. The Gold Cup is organised in an interval of two years.
The two main bodies consisting of the 'Confederación Centroamericana y del Caribe de Fútbol' (CCCF) founded in 1938 (consisting of Central America and most of the Caribbean) and the 'North American Football Confederation' (NAFC) founded in 1946 (consisting of the North American nations of United States, Mexico, Canada, and Cuba) held their own continental competitions, the CCCF Championship and the NAFC Championship.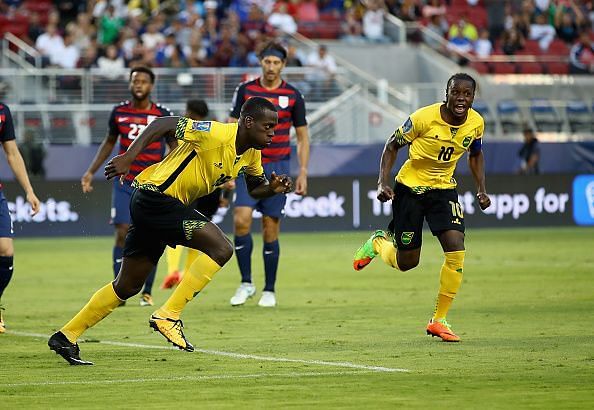 CONCACAF Gold Cup - History
The merging of NAFC and CCCF lead to the foundation of CONCACAF in 1961, which in turn resulted in a single championship being held for the continent. The first CONCACAF tournament was held in 1963 in El Salvador where after a tough run Costa Rica emerged as the first champions.The second tournament was hosted by Guatemala in 1965 where Mexico defeated the host country in the final. The tournament then comprised of six teams. The 1967 competition was organised by Honduras and saw a new champion in, Guatemala.
Costa Rica went on to win their second title as hosts in 1969, knocking off Guatemala, while two years later, Mexico won their second championship as the tournament moved to Trinidad & Tobago, for the first time in the Caribbean region.




Gold Cup - The Event
In 1990, CONCACAF brought the Championship to an end and created the Gold Cup, with the United States organising the first competition in 1991, and hosting or co-hosting every subsequent iteration of the tournament thereafter. The host country was the inaugural champion of the eight-team tournament. Mexico dominated the remainder of the decade, winning three consecutive Gold Cup titles in 1993, 1996 and 1998.To know more about past winners, check out Gold Cup Winners
When the Gold Cup did not fall in the same year as the FIFA Confederations Cup, before the 2015 season, the winner or the highest-placed team that was a member of both CONCACAF and FIFA, qualified for the next stage of that tournament, automatically.
Victor Montagliani announced at the start of January 2017 that there would be an expansion of the Gold Cup from 12 to 16 teams, starting with the 2019 tournament. In November 2018, Costa Rica was announced as one of the hosts of the tournament that is to be held in 2019.