List of Champions League Top Scorers All Seasons
| | | | |
| --- | --- | --- | --- |
| Year | Player | Team | Total Goals |
| 2021-22 | Karim Benzema | Real Madrid | 15 |
| 2020-21 | Erling Haaland | Borussia Dortmund | 10 |
| 2019-20 | Robert Lewandowski | Bayern Munich | 15 |
| 2018-19 | Lionel Messi | Barcelona | 12 |
| 2017-18 | Cristiano Ronaldo | Real Madrid | 15 |
| 2016-17 | Cristiano Ronaldo | Real Madrid | 14 |
| 2015-16 | Cristiano Ronaldo | Real Madrid | 16 |
| 2014-15 | Cristiano Ronaldo | Real Madrid | 10 |
| 2013-14 | Cristiano Ronaldo | Real Madrid | 17 |
| 2012-13 | Cristiano Ronaldo | Real Madrid | 13 |
| 2011-12 | Lionel Messi | Barcelona | 14 |
| 2010-11 | Lionel Messi | Barcelona | 12 |
| 2009-10 | Lionel Messi | Barcelona | 8 |
| 2008-09 | Lionel Messi | Barcelona | 9 |
| 2007-08 | Cristiano Ronaldo | Manchester United | 8 |
| 2006-07 | Kaka | AC Milan | 10 |
| 2005-06 | Andriy Shevchenko | AC Milan | 9 |
| 2004-05 | Ruud van Nistelrooy | Manchester United | 8 |
| 2003-04 | Fernando Morientes | Monaco | 9 |
| 2002-03 | Ruud van Nistelrooy | Manchester United | 12 |
| 2001-02 | Ruud van Nistelrooy | Manchester United | 10 |
| 2000-01 | Raul | Real Madrid | 7 |
| 1999-00 | Raul | Real Madrid | 10 |
| 1998-99 | Andriy Shevchenko | Dynamo Kiev | 8 |
| 1997-98 | Alessandro Del Piero | Juventus | 10 |
| 1996-97 | Milinko Pantić | Atletico Madrid | 5 |
| 1995-96 | Jari Litmanen | Ajax | 9 |
| 1994-95 | George Weah | Paris Saint Germain | 7 |
| 1993-94 | Hristo Stoichkov | Barcelona | 5 |
| 1991-92 | Franck Sauzée | Marseille | 5 |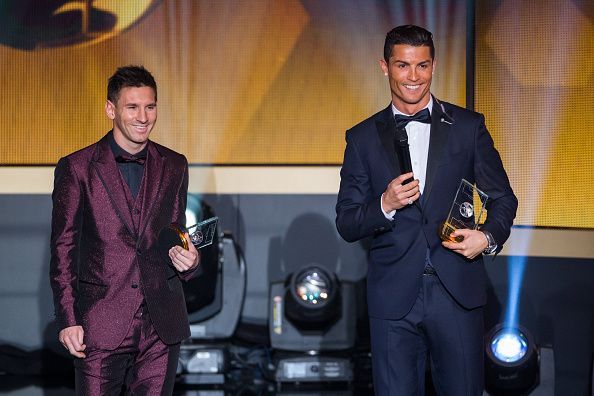 Lionel Messi and Cristiano Ronaldo have dominated Champions League Golden Top Scorers list, with Cristiano Ronaldo winning it 7 times and Lionel Messi winning it 5 times. Cristiano Ronaldo was once Top scorer with Manchester united and rest of the 6 times with Real Madrid while Messi won all the Champions League Top Scorer awards with Barcelona.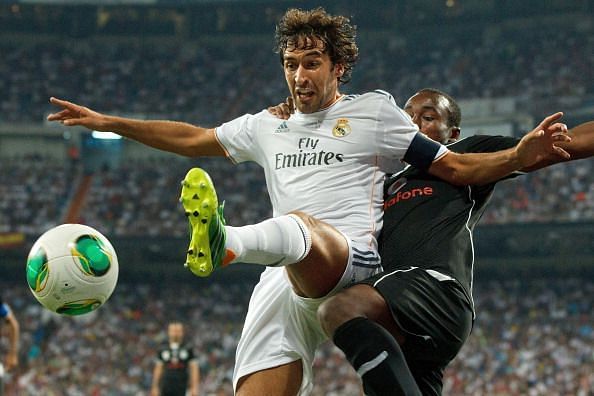 Real Madrid Legend Raul has won 2 back to back Champions League Top Scorer in the year 2000 and 2001. United legend Ruud van Nistelrooy has won the Top Scorer award for 3 times in 2002, 2003 and 2005 respectively. The first Top Scorer award was won by Franck Sauzée who scored 5 goals for Marseille in the year 1991-92.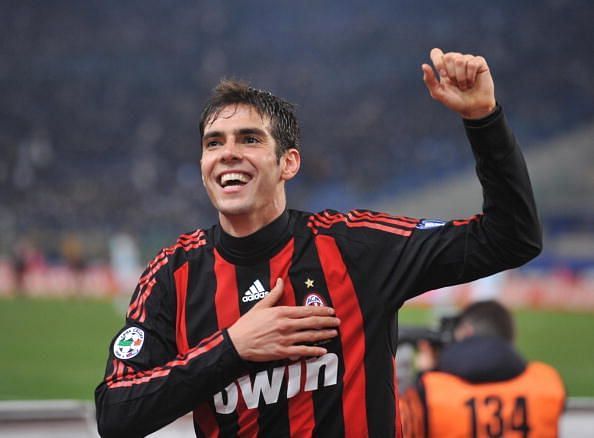 Brazilian Legend Kaka also won the Top Scorer award with AC Milan in the year 2006-07 with 10 goals. Alessandro Del Piero also scored 10 goals with Juventus in 1997-98 season to win the Top Scorer award.
Who is the Champions League top scorer 2021-22?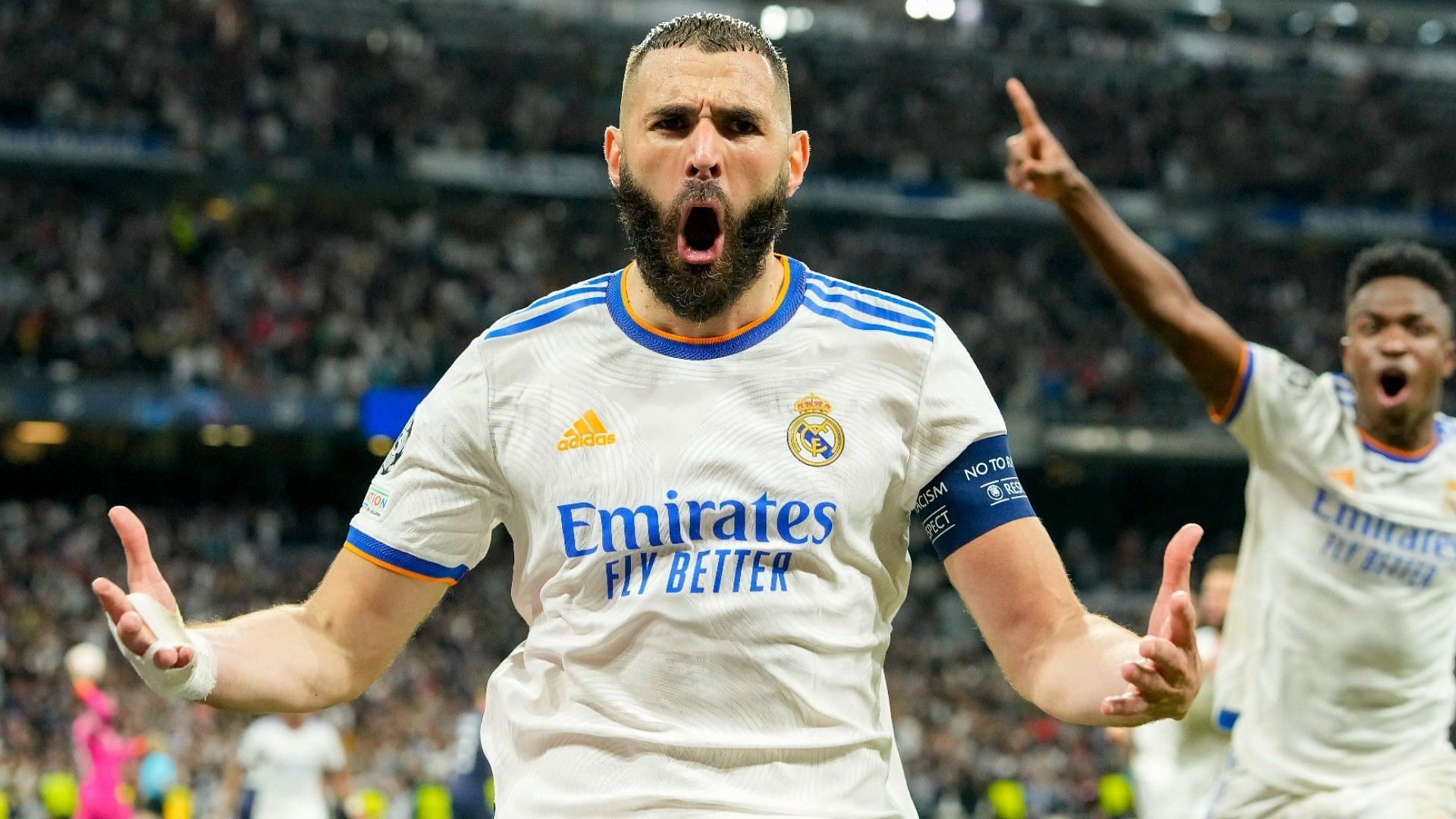 Karim Benzema scored 15 Champions League goals this season
Real Madrid superstar Karim Benzema topped UEFA Champions League top scorer list for the 2021-22 season. The French international scored a total of 15 goals for Los Blancos and also managed to provide 2 assists for his teammates. Benzema's goals were match winning goals as he helped Madrid win their 14th Champions League title. Real Madrid's number 9 produced stellar performances against the likes of Chelsea, PSG and Manchester City as he scored 10 goals including a hattrick (against Chelsea) against these top 3 teams. Karim Benzema's stellar season was topped with the achievement of finishing in the 4th spot of most goals in a single Champions League season leveling with Robert Lewandowski.
Who has the most goals in Champions League history?
Cristiano Ronaldo currently holds the record for scoring the most Champions League goals in a single campaign, netting 17 times playing for Real Madrid during the 2013-14 season. He tops the list with 141 goals scored in the Champions League.