West Indies vs India 2019
About West Indies vs India 2019
Indian Cricket Team will be touring West Indies for a complete bilateral series inclusive of all three formats. The tour will start with three T20Is, followed by three ODIs and then will end with a couple of Test matches.
The series will be quite interesting as senior players from both sides are supposed to play. The West Indian great Chris Gayle will be playing his last ODI series and probably the last Test series if picked. Indian skipper Virat Kohli has announced that he will not be taking rest and instead will play the whole series.
WI vs IND 2019
This series will provide a great opportunity for the West Indian players who played well in some parts of the World Cup to gain consistency and perform against a big team like India.
The first two T20Is, on 3 August and 4 August will be played at Central Broward Regional Park Stadium Turf Ground in Florida, USA. India and West Indies have previously played a couple of T20Is in America in 2016. The third match will be played in Guyana. In T20Is, India are 5th in the ICC Team Rankings and West Indies occupy the 9th position.
Guyana will also be the venue for the 1st ODI on 8 August. The next two matches will be played at Port of Spain. While the West Indies team are ninth in the ICC ODI Team Rankings as well, World Cup semi-finalists India are placed second.
Also see - India vs West Indies Head to Head
The first and second Test matches will commence on 22 August and 30 August at the Sir Vivian Richards stadium in North Sound, Antigua and Sabina Park in Kingston, Jamaica respectively. This Test series will be the first in the ICC World Test Championship for both the teams. In Tests, India currently top the ranking charts while West Indies are placed 8th.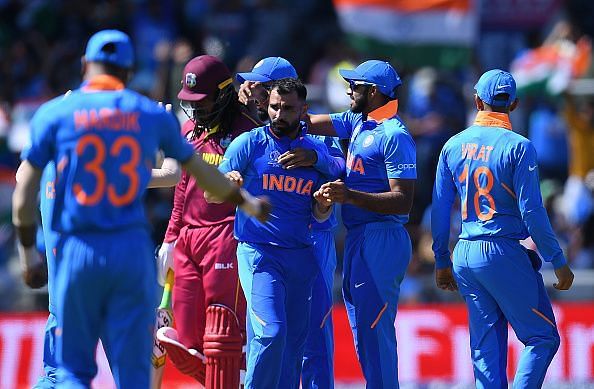 Click here for live cricket score, ball by ball commentary and much more.
•
Last Modified Jun 17, 2020 17:40 IST